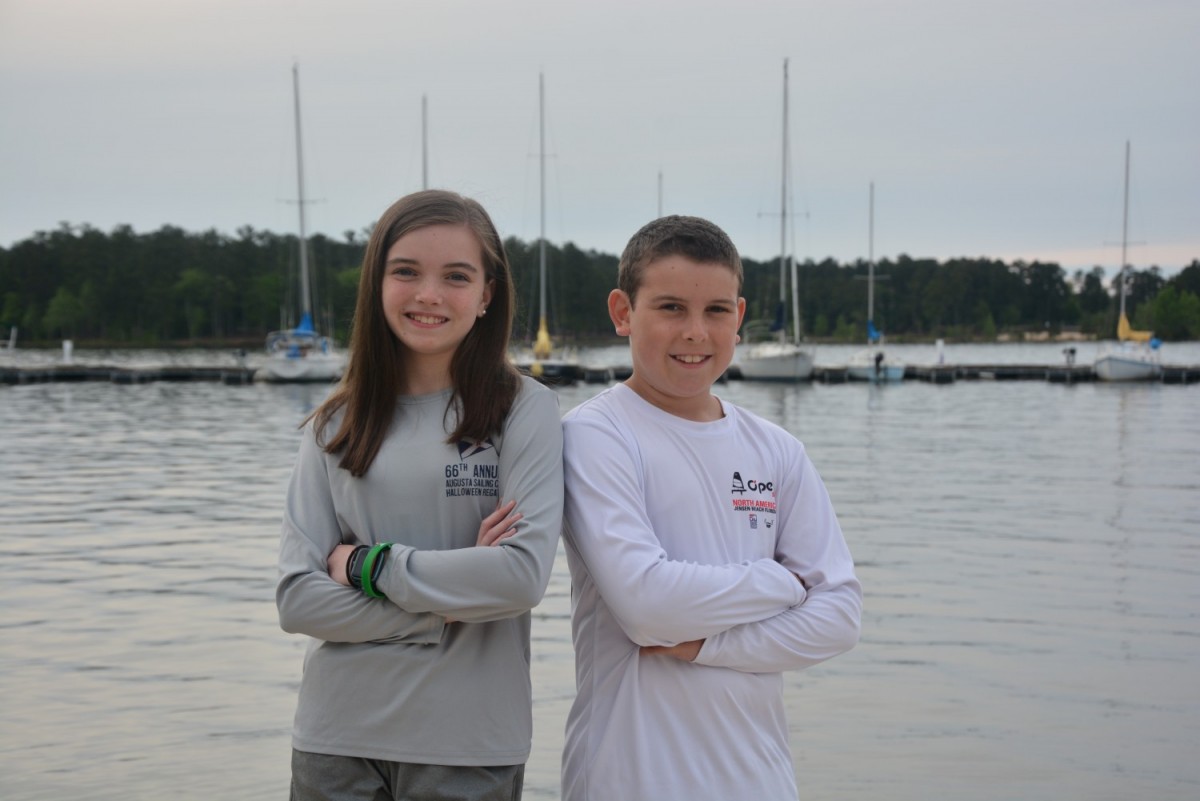 Katelyn and Grant Jr. Dietert, of Evans, pose for a photo at Clarks Hill Lake where the duo house their sailboats. The siblings seized an opportunity to enroll in a summer sailing camp two years ago through the Augusta Sailing Club and have grown to love the sport. Sailing is one of many activities they said they would not have thought to try if it wasn't for being part of the military family. (Laura Levering / Fort Gordon Public Affairs )
Frequent moves, painful "goodbyes," extended separations from loved ones, and having to adapt to a new school or even culture are just a few of the challenges military children endure.
April is Month of the Military Child. It is a time to honor military youth for their strength and commitment through their sacrifices. While some military children find it difficult to see beyond the challenges, one Fort Gordon family has risen to the challenge – even welcoming them.
Read more ...