Donate Collections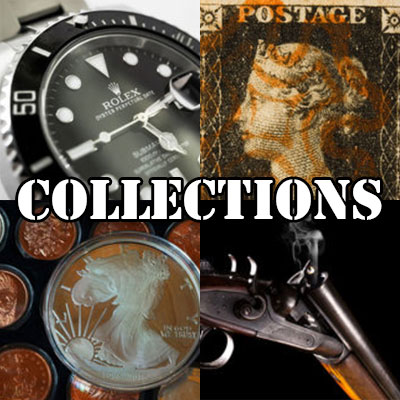 Share your passion.
The soldiers and their families could greatly benefit from the thought and care of your collection today.
Support Our Troops® has professional appraisers who will maximize the collection for the benefit of America's troops and their families, and the tax deduction to you. Your collection will be handled with respect and dignity. It will go only where it is appreciated and valued. And it will take care of the people who provide our freedom.
Please just include a list of the pieces and such notes or history about them you wish.
If you have a story to tell about the collection, please accompany it with your letter telling it. We will make sure it travels with the collection so your story lives into the future.
Thank you from the troops!

How to send Collections to SOT
We are most grateful for the following thoughtfully curated collections:
Stamp collections
Watch collections
Coin collections
Collections of paintings
Gun collections
Antiques collections
First editions collections
Collections of objects d'art
Designer handbag collections
Collections of other objects of higher value
If you have something exceptional you wish handled in an exceptional or particular manner, please tell us and we will do so.
Your collection is full of memories and effort dear to you. Right now you can control how it is carried forward. If you wait others may substitute their desires, or worse yet it may go to the state.
Through the troops' charity, you can make your collection live forever, control its destiny, and know you have entrusted it to a good steward and the best possible purpose.
Collectibles – less formal than collections, and still valuable to the troops
We all have collectibles and take pride in them. And they can have great value to the deployed troops and their families.
SOT is grateful for the following types of collectibles:
Baseball cards
Classic comic books
Annalee Christmas
Vintage toys
Sports memorabilia
Celebrity memorabilia
Vintage Auto Racing Collectibles 1940's-1960's (trophies, drivers uniforms, photos, flags, programs Etc).
Donating collectibles collections to charity is much easier, personal, and meaningful than trying to sell them or leaving the decision to others.
Thank you from the troops!

How to send Collections to SOT