Letter from soldiers in Okinawa
Here at SupportOurTroops.org, we regularly receive correspondence from all over the world, be it a request for help for our soldiers (sometimes something as small as beef jerky), or just a simple thanks, for the work we are more than happy to do.
Recently, we received a letter from the Kadena Air Base in Okinawa, Japan.
The Weigold family writes:
I am in receipt of many coupons that have been shared among some military families here in Okinawa. I was told you were the originator of these coupons and I wanted to send you a heartfelt thank you for taking the time & money to send coupons to all of us. My husband and I are so grateful there are people like you and Support Our Troops, Inc.! Thank you for thinking of the military families overseas. It makes being away just a little bit easier.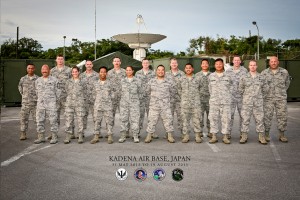 American Soldiers in Okinawa
Want to learn more about how to help the troops? Click here to donate and show your support for the brave men and women soldiers serving our country. Please consider reaching out to us.
About Support Our Troops
Support Our Troops® is America's Military Charity. We enhance the morale & well-being of the troops and their families worldwide. Our programs provide millions of dollars' worth of care goods and services including family assistance, kid's camp assistance, positive public support and more at hundreds of locations around the globe. If they're there, we're with them. Please consider donating today.