GO AHEAD, MAKE THEIR DAY™
Your troops need and welcome donations of bulk goods. SOT annually delivers millions of dollars of company donations of bulk goods.
Just give us a call at 877-879-8882 (Eastern) and we'll make it happen. Or, you may use the Contact Us form.
Donations of goods can be publicly acknowledged or remain private, as your company prefers.
No bulk goods may be sent without prior notice and agreement.
No truckloads may be sent to the North Carolina Distribution Center.
Prior approval as to the type of goods and the timing is required.
Look what Good your great American company can do: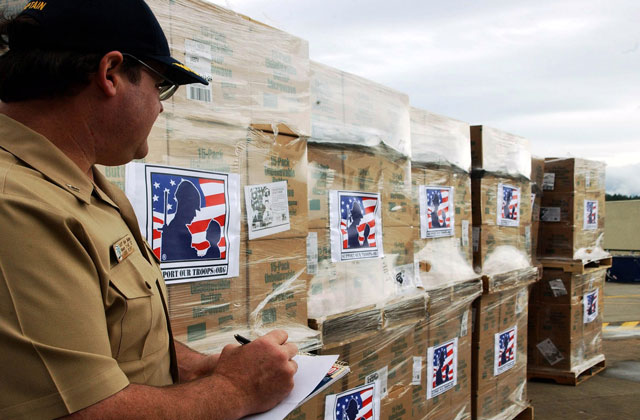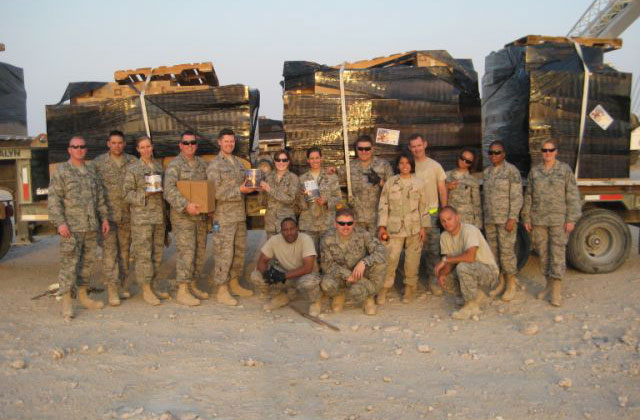 ---
Support Our Troops, Inc. TIN#33-1112829
Your donation is tax deductible. A proper receipt will be emailed to you
Your donation supports the programs and operations of SupportOurTroops.Org worldwide. SOT serves America's troops wherever they are stationed. If they're there, we're with them®
If you have made an error in or change your mind about contributing SOT will honor your email refund or correction request made within ten days of the transaction using the original payment method.