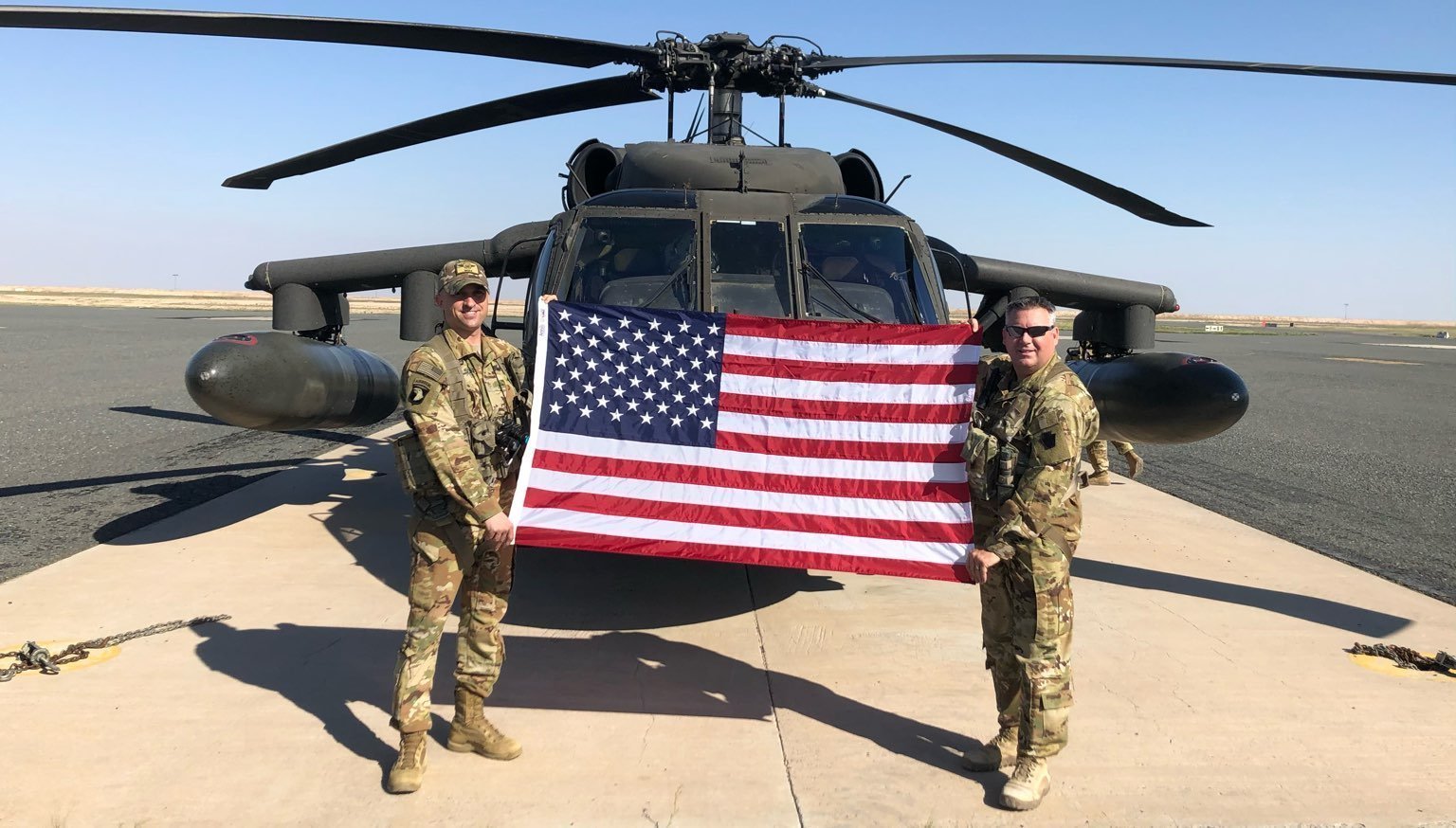 Chief Warrant Officer 3 Rich Adams and 1st Lt. Ernie Carlson flew 1500 hours-worth of combat missions in an AH-64 Apache helicopter during Operation Iraqi Freedom in 2006. Fifteen years later, now Chief Warrant Officer 5 Adams and Maj. Carlson are back in the Middle East serving with the 28th Expeditionary Combat Aviation Brigade in support of Operation Inherent Resolve, the fight against Daesh, and Operation Spartan Shield. They recently had an opportunity to fly a mission together again, just like old times but this time in a UH-60 Black Hawk. (photo by Chief Warrant Officer 5 Rich Adams)
By Capt. Travis Mueller 28th Expeditionary Combat Aviation Brigade
CAMP BUEHRING, Kuwait – Chief Warrant Officer 3 Rich Adams and 1st Lt. Ernie Carlson flew 1,500 hours of combat missions in an AH-64 Apache helicopter during Operation Iraqi Freedom in 2006.
Fifteen years later, now Chief Warrant Officer 5 Adams and Maj. Carlson are back in the Middle East serving with the 28th Expeditionary Combat Aviation Brigade in support of Operation Inherent Resolve, the fight against Daesh, and Operation Spartan Shield.
They recently flew a mission together again, just like old times but this time in a UH-60 Black Hawk.
Read more ...