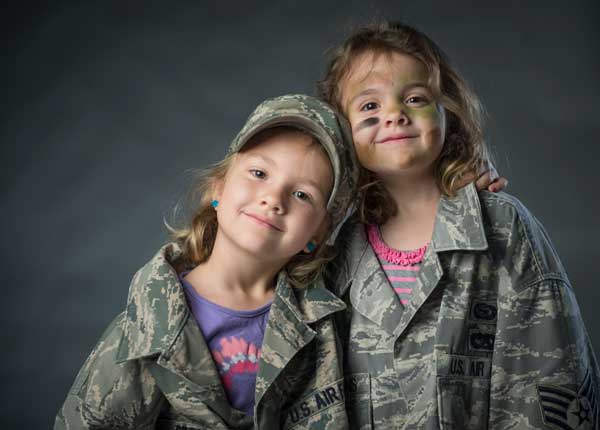 Ava and Sierra, daughters of Staff Sgt. Andrew Stevens, embrace each other on Fort Meade, Md. U.S. Photo by Staff Sgt. Vernon Young Jr.
July 31, 2018 | By DoD's Katie Lange
Military children endure unique challenges — saying goodbye to deployed parents, moving often, changing schools, making new friends frequently and adapting constantly. For that, they deserve our respect and admiration.
To show your support, everyone is encouraged to wear purple Wednesday as part of the annual Purple Up! campaign, which gives thanks to military kids for their strength and sacrifice.
Read more ...