Packages Arrived!
OCONUS UNDISCLOSED, April 20, 2016,
Hello!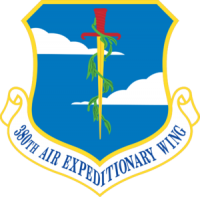 We received a shipment of packages from you yesterday - we were blown away by your awesome support! Thank you so much for the gift card, knives, snacks, toiletries, batteries, , etc - we will definitely make good use of them. It's good to see that little bit on home in those boxes, we appreciate the time you took to put them together, package them, and send them. Nothing but positive feedback from us!
Thank you again! We will work on uploading pictures for you, but that will take some time, due to the nature of our mission and location.
V/r
MSgt Matt ----, USAF
380 ECONS