Letter from Indian Ocean - 7-24- 2016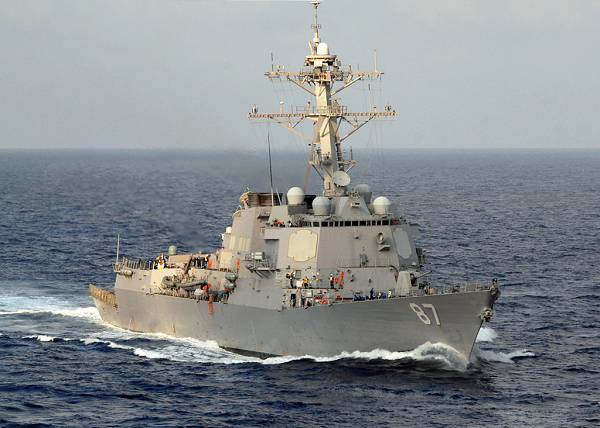 Indian Ocean, July 24, 2016 - Hello, Just wanted to send you all an email to say thanks for sending me a care package. I'm sure you hear it all the time but you have no idea how appreciative we are when we receive unexpected packages. Not everyone has family or friends who can send them needed items during deployment, but you all have made that happen for so many Sailors and we can't say thank you enough.
I shared my care package with the Ship's Office onboard USS MASON, and again we all would like to say THANK-YOU!! God Bless and take care☺ Very respectfully, ~~ YN1(SW) Rhonda -- -- -- USS MASON (DDG 87) Ship's Secretary/Exec LPO
Did You Know?
USS Mason (DDG-87) is an Arleigh Burke-class destroyer in the United States Navy. She is named for two men: former Secretary of the Navy John Young Mason and Flying Cross Winner Ensign Newton Henry Mason. Length, 509′. Launched, June 23, 2001. Weight, 9,348 tons