Afghanistan, December 12, 2016 - SOT, Thank you for having such a caring and wonderful organization.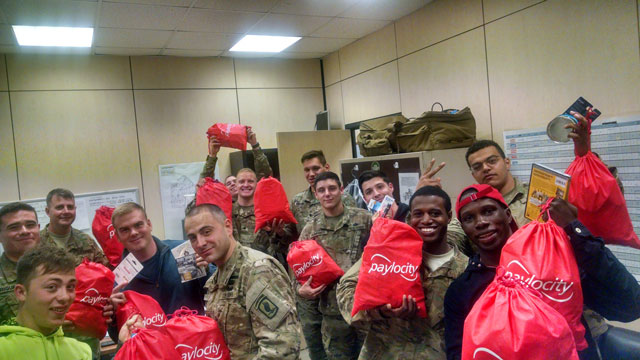 Also, Thank you too all the volunteers for being so grateful. We appreciate all the support you have given us and we look forward to someday give back. Our Leadership separated and distributed the items to all of our soldiers.
We also arranged the bags sent from Paylocity with all the awesome extra care items received. Again I could not thank you enough for all the love and support.
Very Respectfully,
1LT Andy ------
Platoon Leader
1/D/1-503 IN(ABN), 173D IBCT(A)