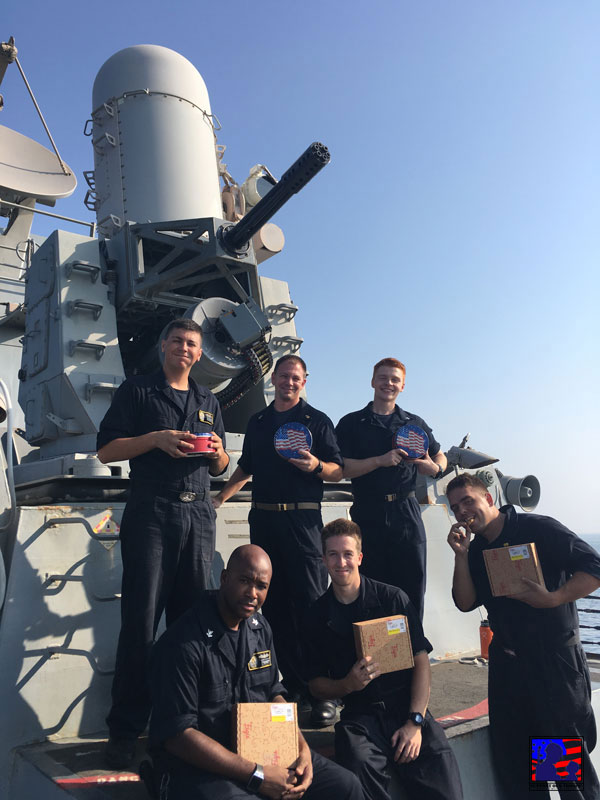 USS Roosevelt, December 10, 2016 –
To Whom It May Concern:
Thanks so much for your box of delightful cookies! I've attached a few photos of the Sailors per your request. Please let me know if you have any questions and thanks again for your care and support!
Very respectfully,
LT Rebecca -----, Weapons Officer
Did You Know?
USS Roosevelt (DDG-80) is an Arleigh Burke-class destroyer in service with the United States Navy. She is named in honor of both president Franklin D. Roosevelt and the former first lady Eleanor Roosevelt. This ship is the 30th destroyer of her class. USS Roosevelt was the 13th ship of this class to be built at Ingalls Shipbuilding in Pascagoula, Mississippi, and construction began on 15 December 1997. She was launched on 10 January 1999 and was christened on 23 January 1999. On 14 October 2000 the commissioning ceremony was held at Naval Station Mayport, Florida.