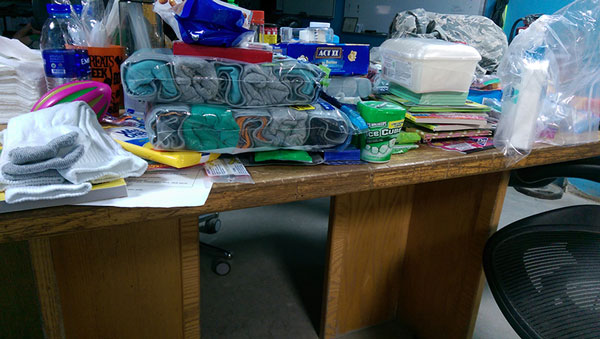 Location Undisclosed, April 18, 2017 –
Subject:
Package! Hi! And thanks for the care package! Me and my unit was very happy to see the package with all the goods! Took a while to get back at you guys due to projects and mission time.
Thanks once again for keeping us in your mind and God bless!
~~ Soldier Neo -----