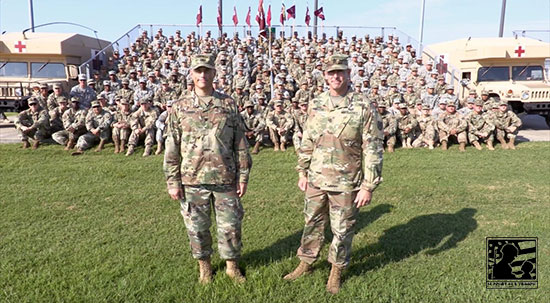 Kuwait – May 22, 2017, I just want to say thank you for them bottom of my heart! Thank you all for everything you all do. I shared the box with my Soldiers and they were so thrilled and felt loved. The look on their eyes.... there is no words that describe that feeling. I truly appreciate everything and may God continue to bless you and your families. The letter from the kid Ariel that was sent in the box was kind and very heart felt.
V/r SGT Mariano -----
86th Combat Support Hospital
Camp Arifjan
~A River cuts through rock not because of its power, but because of its persistence.~
~Don't Stop when you're tired. Stop when you are Done!~
Did you know?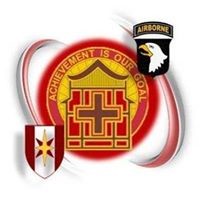 About: The 86th CSH is the sole Combat Support Hospital located at Ft. Campbell, KY. The unit motto of "Eagle Medics" highlights the unique support relationship that the Hospital has enjoyed with the 101st Airborne Division (Air Assault). The Hospital has the capability to field a 284 bed hospital with Level III care. Subordinate units include the core hospital composed of the Headquarters and Headquarters Detachment, A Company, and B Company, as well as the Direct Reporting Units of the 501st Area Support Medical Company, the 179th Optomotry, 61st Preventative Medicine, 772nd Forward Surgical Team, 212th Combat Stress Control, and the 72nd Veterenarians.
Mission: The 86th CSH deploys to provide Level III force health protection ISO joint and/or coalition forces conducting full spectrum operations, while simultaneously serving as the medical command and control headquarters providing operational, logistical, and administrative support to assigned and attached units. BPT conduct split-based operations ISO CONUS and OCONUS deployments. Direct reporting units include 501st Area Support Medical Company (ASMC), 179th MED DET (Optometry), 212th MED DET (Combat Stress), 61st MED DET (Preventive Medicine), 72nd MED DET (Veterinary Services), and 772nd Forward Surgical Team (FST)