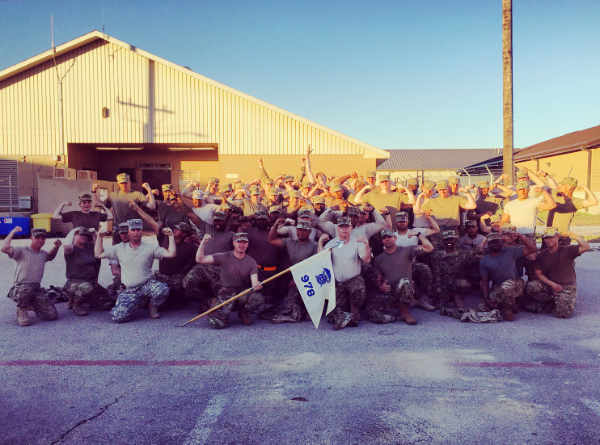 CAMP ARIFJAN, KUWAIT, June 25, 2017 – Greetings from Camp Arifjan, Kuwait and from the Soldiers of the 978th CSC, We are writing this message as a personal thank you and as a sign of our appreciation. We want to personally thank you for the tremendous amount of support that your organization gives us. We especially want to thank you for the wonderful care package that your organization of civilians sent our unit.
Words cannot begin to describe how much it was greatly appreciated by all us Soldiers and how much it brought a smile to each of our faces! Attached to this message you will find a picture of our unit.
Very respectfully,
Specialist Brad -----,
371st SUS BDE/ 978th CSC
Did you know?
Camp Arifjan is a U. S. Army installation in Kuwait which accommodates elements of the US Air Force, US Navy, US Marine Corps and US Coast Guard. The installation is used as a forward logistics base, aviation classification and repair activity depot for the whole SW Asian theater, helicopter ground support base, and a motor pool for armored and unarmored vehicles. Military personnel from the United Kingdom, Australia, Canada, Romania and Poland are also forward deployed there. It is south of Kuwait City, and west of the Shuaiba Port (Military Sea Port of Debarkation/Embarkation, or SPOD) and Kuwait Naval Base (KNB).