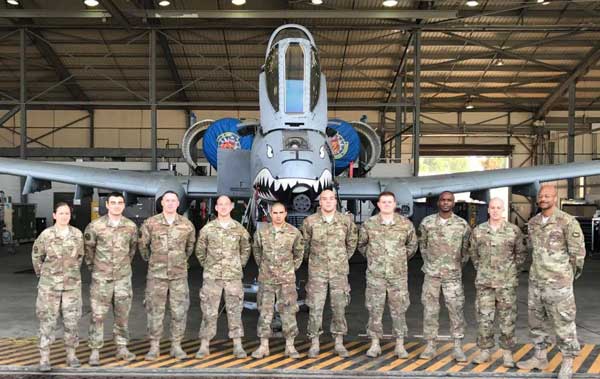 Incirlik AB, Turkey, October 15, 2017: Good Morning, I just wanted to know we received the boxes yesterday, and we appreciate the pens, magazines, notebooks and playing cards. It's the little things that make deployment time go by faster. I have attached a couple pictures of some of my unit here.
MSgt Kianta ----
The 74 EAMXS out of Moody AB Georgia is deployed to Incirlik AB.
About Incirlik Air Base
The mission of the 39th Air Base Wing is to support and protect U.S. and NATO assets and people throughout Turkey while providing a full spectrum of capabilities to the warfighter. The wing also supports two geographically separated units. Winning teamwork, strategic location and robust infrastructure combine to ensure the success of Team Incirlik. Close to many of the world's potential trouble spots, Incirlik is an important base in NATO's Southern Region. The 39th ABW helps protect U.S. and NATO interests in the Southern Region by providing a responsive staging and operational air base ready to project integrated, forward-based air power.