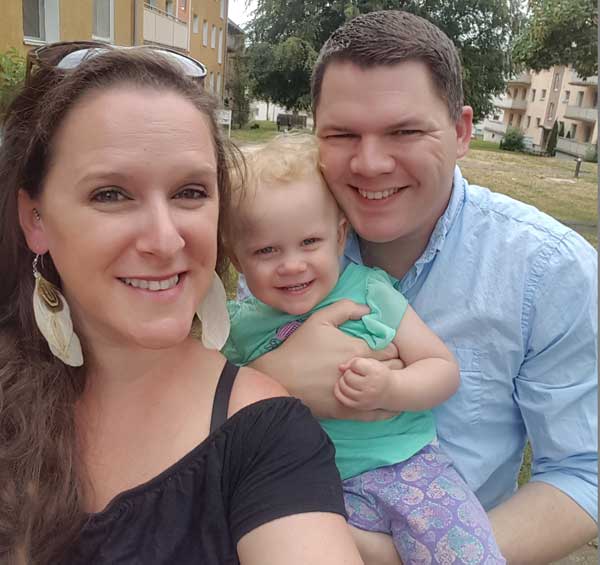 Wiesbaden, Germany July 12, 2018 – I wanted to write and say thank you to your organization for clipping and sending coupons! My family is stationed in Wiesbaden, Germany- and we are able to use them to save at least $40 per grocery trip. Due to the language barrier, I am unable to work... and every penny counts. All of your clipping is very much appreciated! Thank you for the effort- it makes a big difference to my family and I!
~~ Sincerely, Marie -----
Did You Know?
Wiesbaden Germany is home to the U.S. Army headquarters in Europe.
In 2012 Wiesbaden Army Airfield was renamed "Lucius D. Clay Kaserne" after General Lucius D. Clay. Clay was the former U.S. military governor of the Germany and architect of the rebuilding of Germany after World War II that led to the Marshall Plan. He also initiated the Berlin Airlift.
At the end of WW2, the U.S. and its allies funded the rebuilding of the Western half of Europe under the Marshall Plan, set it free, and went home. They had fought their way in to Berlin from the west and the south.
During this post-war process the Soviets, being by a communist regime acting on force and control, did not go home, and simply kept the eastern half of Europe under its force and control. They had fought their way in to Berlin from the east and the north. Berlin is located within what was then the eastern half. As Communists they did not want a capitalist city in the middle of their eastern half.
So in 1948 the Soviets blocked all railway, road, and canal access to the sectors of Berlin under Western control and refused to allow anything to be shipped into the city. Their Berlin Blockade was intended to starve the Berliners and the West into submission to their will, a technique they later used elsewhere against their own.
In all authoritarian regimes the self-importance of those in charge drives their actions vis-à-vis their citizens and other individuals. Communists believe the government is what matters in the scheme of things on planet earth, that humans were put here to be subject to government. Democracies believe the individual person is what matters and that human beings put government in place to serve them. Therefore Communist and other authoritarian leaders freely harm individuals to achieve their ends. And so deciding to starve a city to get what they wanted was no more out of the ordinary than their leaders purged millions of their own citizens.
But the U.S. and its allies had guts and values and would not abandon their friends, and if food and medicine could not get to Berliners by land or water, it would get there by air.
And so in 1948 and 1949 the Berlin Airlift operated from Wiesbaden Army Airfield to feed the Berliners.
For almost one full year every 30 seconds a plane filled with food and medicine departed Wiesbaden Army Airfield to feed the people in Berlin. Over 300,000 flights. And 101 lives. On May 12, 1949 the Communists ended the food blockade of free people who had done nothing to them.
Therefore Wiesbaden Germany is home to the U.S. Army headquarters in Europe, at the request of the European governments and as part of NATO, to protect against another imposition of force and control by an outside authoritarian regime. Our military at the request of countries in Europe remains there to help insure against aggression. The USA is not an empire, and if a government does not want the U.S., it is not there. The arrangement of deterrence is far cheaper and involves far fewer lives than another European conflict, or ceding Europe and ending up suffering the consequences of being far out balanced in power against the forces of control and domination.
Courtesy of SOT Media