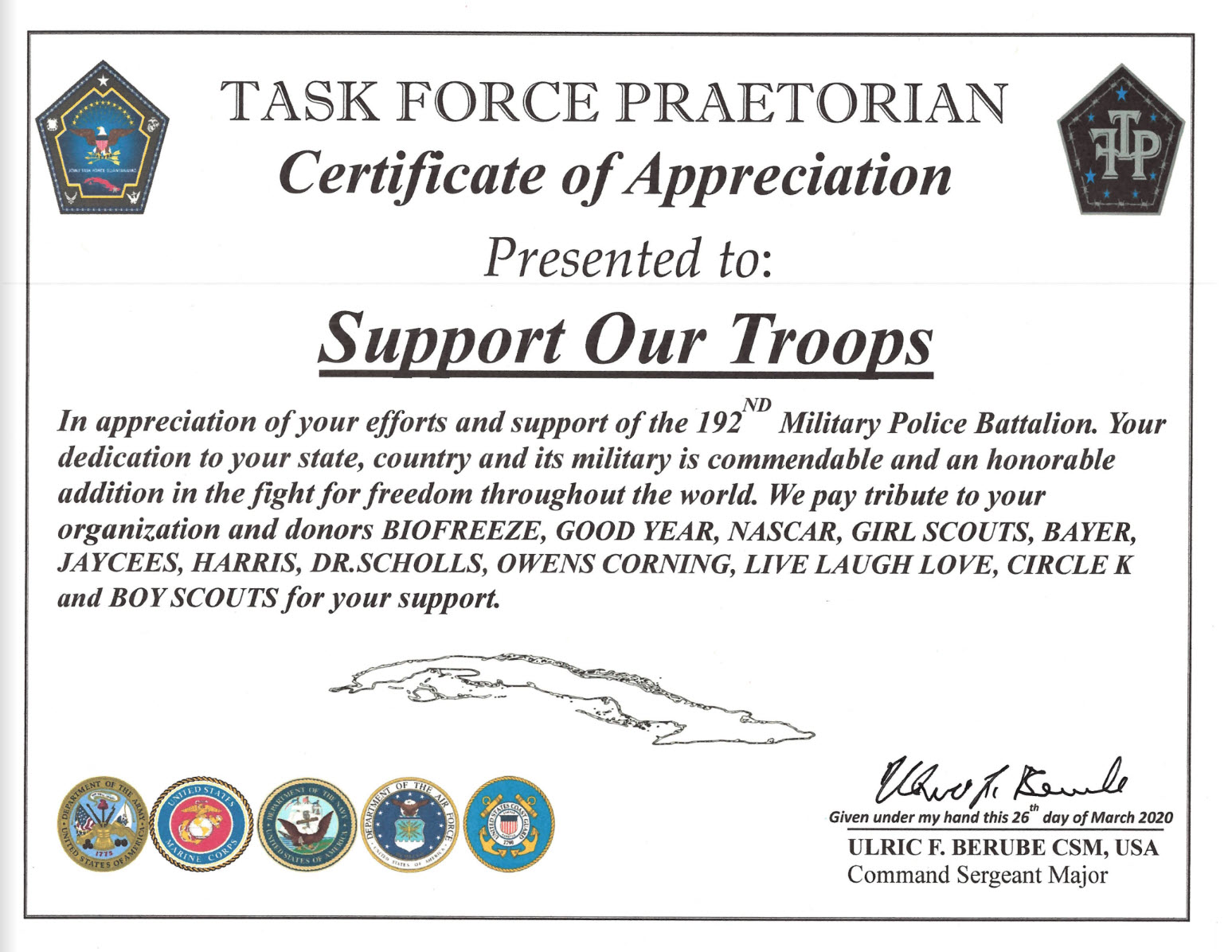 My name is Sergeant First Class Angel [ ] with the 192nd Military Police BN.
I wanted to reach out to you to say I hope this message finds you and Support Our Troops organization healthy, safe and well. I and the 192nd Military Police Battalion would like to express our gratitude and say THANK YOU for your overwhelming support, patriotism and kindness in sending us an amazing care package.
These exceptional care packages from Support Our Troops organization has reminded my entire battalion immensely that their duty and time away from their loved ones is not taken for granted and they are appreciated for putting on the military uniform.
We appreciate all of your dedication, time and care for soldiers all around the world. Your Donors are greatly appreciated as well BIOFREEZE, GOOD YEAR, NASCAR, GIRL SCOUTS, BAYER, JAYCEES,HARRIS, DR.SCHOLLS, OWENS CORNING, LIVE LAUGH LOVE, CIRCLE K and BOY SCOUTS.
We at the 192nd Military Police Battalion again thank you ALL from the bottom of our hearts for the exceptional gifts of kindness and caring from the Support Our Troops organization and all the above listed donors.
We send our blessings from our location to yours may god bring an abundance of blessings to all. We continue the fight Army Strong because of individuals like you. Please see attached Certificate of Appreciation.
Have a great day. HOOOAHHHH! "Live Life But Don't Be Blinded By Life"
~~ SFC Angel [ ]