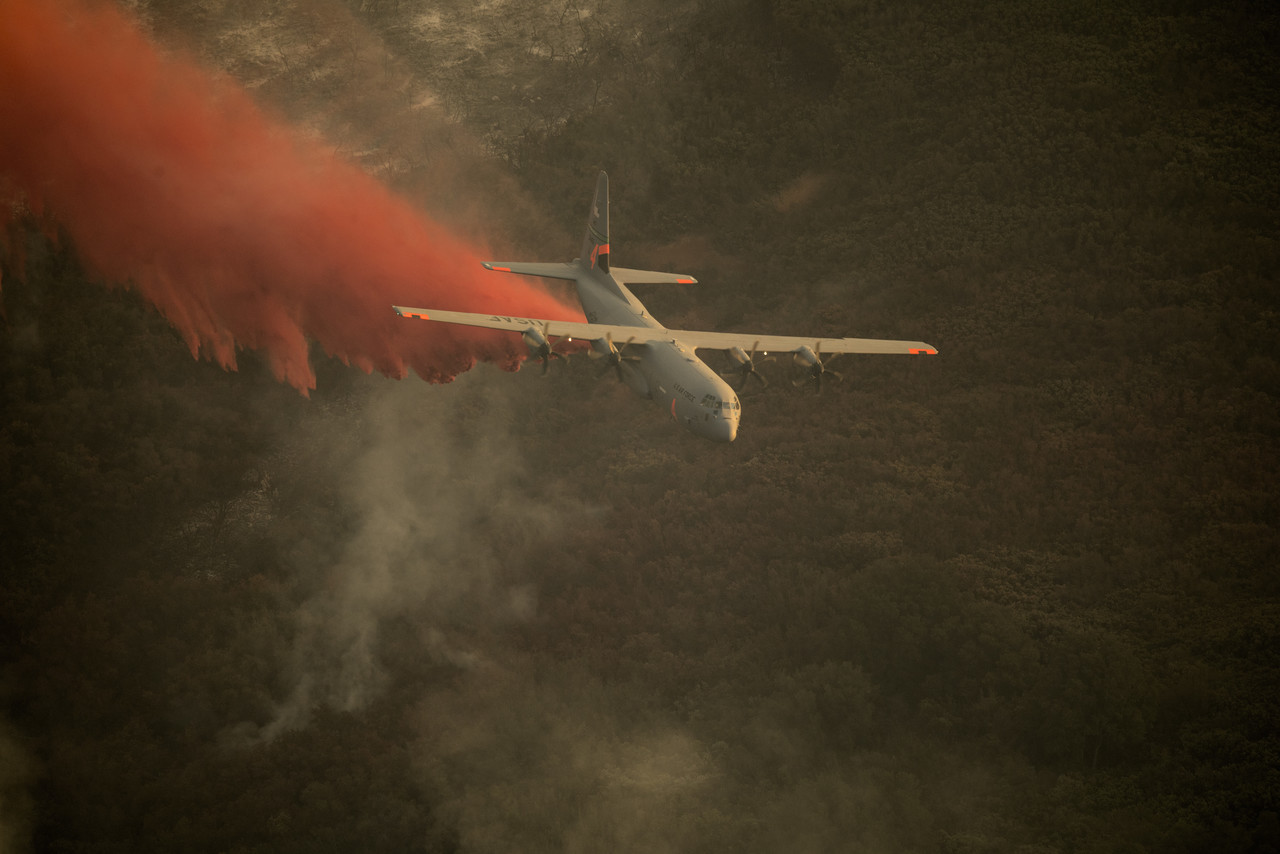 An Air National Guard C-130J Super Hercules aircraft, equipped with the Modular Airborne Fire Fighting System, drops a chemical fire retardant on the Thomas Fire in the hills above the city of Santa Barbara, Calif., Dec. 13, 2017. The C-130J from the 146th Airlift Wing supported Cal Fire's efforts to battle the Thomas Fire raging in Southern California last year.
Photo By: DOD photo
Air Force Reserve Staff Sgt. Annie Lepillez volunteered to help fight fires from the sky. As a loadmaster for the C-130 Hercules, she gets the opportunity to fly above wildfires and drop chemical retardant to help keep the fires from spreading as firefighters on the ground battle the flames.
What do you like best about your job?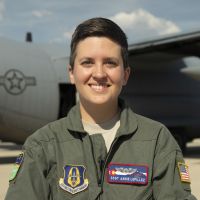 Air Force Reserve Staff Sgt. Annie Lepillez poses for a photo in front of a C-130J Super Hercules. Photo By: DOD photoI love being able to see the impact my unit has on people's lives, especially with the MAFFS missions. I also could not be more grateful to work with such an amazing group of people that I can call my second family.
Is this what you thought you would be doing in the military?
This is more than I could have dreamed of doing in the Air Force. From the beginning I was working towards being MAFFS qualified, but every mission that brought me there has been so rewarding. From airdropping paratroopers and equipment, to flying missions around the world, it is more than I could ever ask for.
Describe the feeling you get when you know you've saved someone's property.
It's an amazing feeling to know you've had a hand in saving someone's property. I know that there are so many people involved in it, especially all the firefighters on the ground, but to come together for a positive outcome amidst sometimes surrounding loss is a great feeling.
What do your civilian friends think about your military job?
I'm lucky to have such great support from both family and friends when it comes to my job. They always enjoy picture and video updates on the missions we're doing and think my job is pretty awesome!