Military Technology
Details

Hits: 1174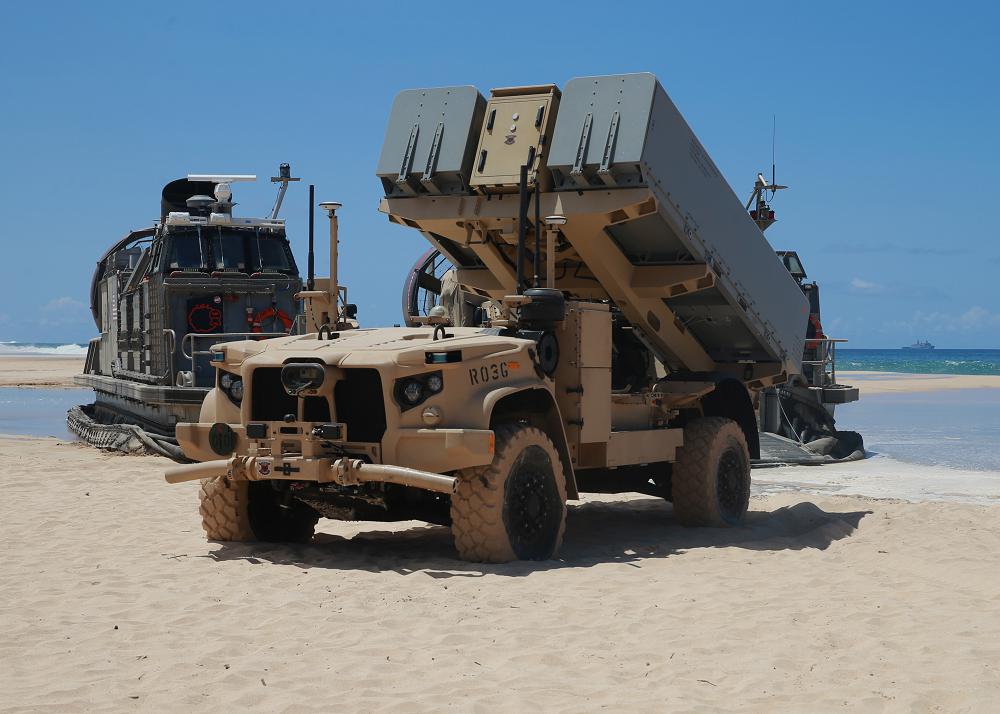 KEKAHA, Hawaii (Aug. 16, 2021) A Navy Marine Expeditionary Ship Interdiction System (NMESIS) launcher deploys into position onboard Pacific Missile Range Facility Barking Sands. The NMESIS and its Naval Strike Missiles participated in a live-fire exercise as part of Large Scale Exercise (LSE) 2021. During the training, a Marine Corps fires expeditionary advanced base (EAB) sensed, located, identified and struck a target ship at sea, which required more than 100 nautical miles of missile flight. The fires EAB Marines developed a targeting solution for a joint force of seapower and airpower which struck the ship as the Marines displaced to a new firing position. The Marine Corps EAB Operations concept is a core component of the Force Design 2030 modernization effort. Photo by Major Nick Mannweiler.
Marine Corps Base Quantico, VA --
The Marine Corps' top modernization priority is fulfilling the requirement for a ground-based anti-ship missile capability.
The operational requirement for this ship-killing capability is a relatively new development stemming from the Commandant's Planning Guidance and the Corps' Force Design 2030 efforts.

"As the Marine Corps' first Ground Based Anti-Ship Missile capability, the Navy/Marine Corps Expeditionary Ship Interdiction System is a force modernization priority central to the Marine Corps' contribution to the Naval expeditionary force's anti-surface warfare campaign," said Lt. Col. John Fraser, Fires branch head at Marine Corps Combat Development Directorate, Combat Development and Integration.
Read more: CORPS VIEWS NEW SHIP-KILLING SYSTEM AS KEY TO FORCE DESIGN MODERNIZATION
Details

Hits: 1059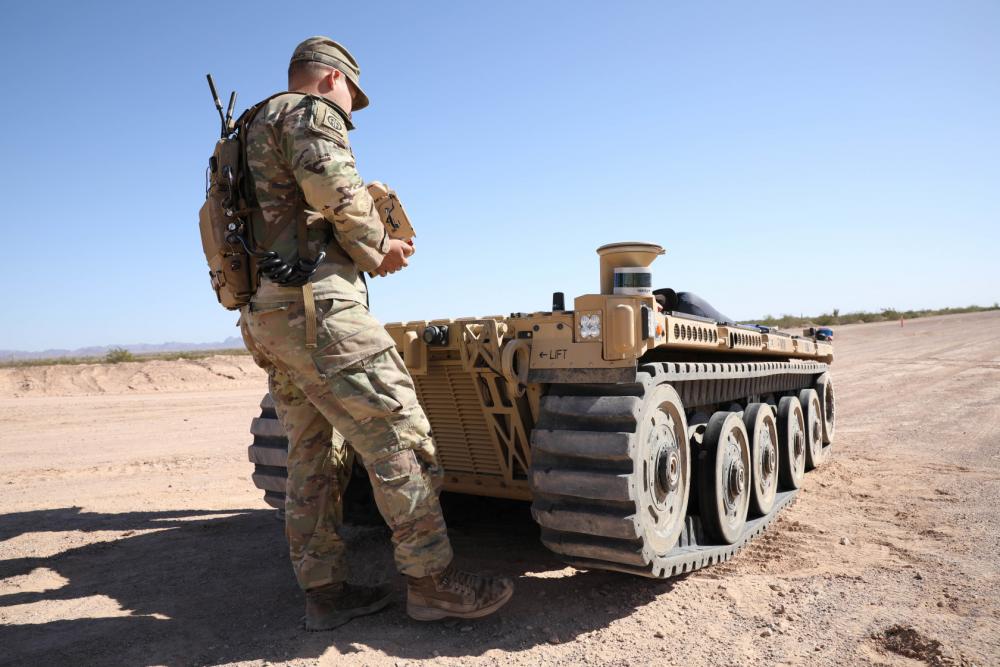 U.S. Army Pfc. Daniel Candales, assigned to the 82nd Airborne Division, uses the tactical robotic controller to control the expeditionary modular autonomous vehicle as a practice exercise in preparation for Project Convergence at Yuma Proving Ground, Ariz., October 19, 2021. During Project Convergence 21, Soldiers are experimenting with using the vehicle for semi-autonomous reconnaissance and re-supply.
Read more: Project Convergence 21 - Tactical Robotic Controller