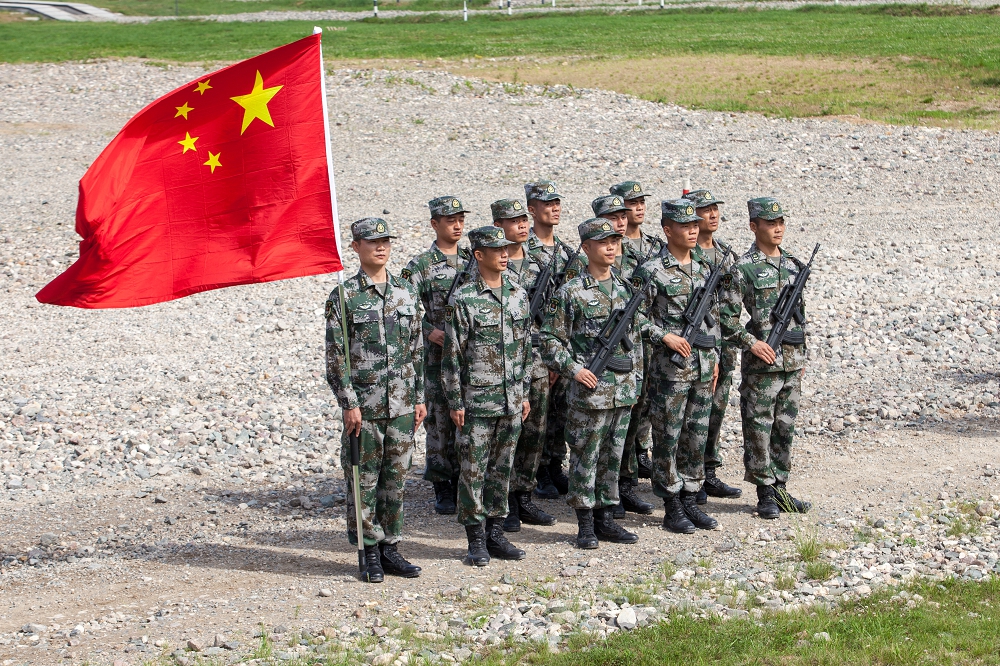 Washington, D.C., 11-2-1-2019
China's attention to missions guarding its overseas interests and outward shifts in its military emphasis have increasingly propelled the People's Liberation Army (PLA) beyond China's borders and its immediate periphery.
In 2015, China outlined eight "strategic tasks," or types of missions the PLA must be ready to execute: safeguard the sovereignty of China's territory; safeguard national unification; safeguard China's interests in new domains such as space and cyberspace; maintain strategic deterrence; participate in international security cooperation; maintain China's political security and social stability; and conduct emergency rescue, disaster relief, and "rights and interest protection" missions. International security cooperation and emergency rescue, disaster relief, and "rights and interest protection" reflect China's new overseas interests and expanding requirements to protect these interests.
China's military emphasis has also shifted outward. The PLAN's evolving focus – from "offshore waters defense" to a mix of "offshore waters defense" and "open seas protection" – reflects the PLA leadership's expanding interest in a wider operational reach. China's military strategy and ongoing PLA reforms reflect the abandonment of its historically land-centric mentality. Similarly, doctrinal references to "forward edge defense" that would move potential conflicts far from China's territory suggest PLA strategists envision an increasingly global role, which they are actively implementing. China officially opened its first military base in Djibouti in August 2017 and will likely seek to establish rotational presence, dual-use access, or additional military logistics facilities in countries in which it has interests at play, those that offer critical accesses, and those with which it has friendly relationships.
China's pursuit of expanded global military access is thus driven both by new PLA missions to protect overseas interests and by a shifting approach to potential contingencies along its maritime periphery. Based on China's doctrine and current behavior, the United States should anticipate Beijing's continued efforts to enhance its military access overseas.
Republished with permisson of DOD. DOD, Assessment on U.S. Defense Implications of China's Expanding Global Access, December 2018.