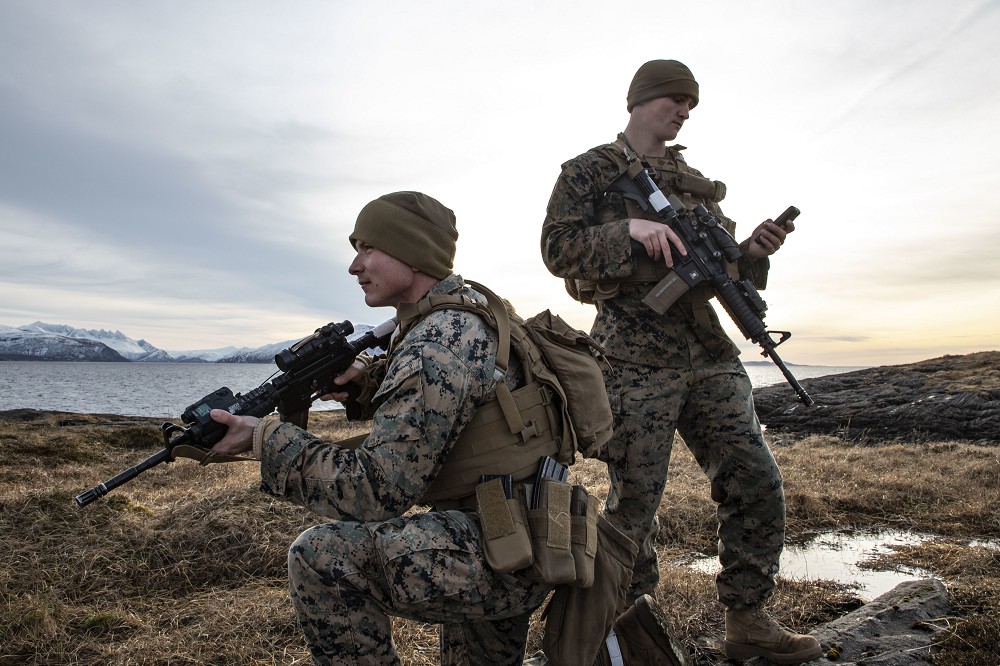 BODO, NORWAY, March 8, 2022 - II MEF presents secure expeditionary communication capability - U.S. Marine Corps Lance Cpl. Jared Curtis (left), and Lance Cpl. Dylan Shawver, guard force sentries with 2d Marine Expeditionary Support Battalion, II Marine Expeditionary Force, pose with a portable handset enabled with PacStar Radio over Internet Protocol (RoIP) during Exercise Cold Response 2022, Bodo, Norway, March 9, 2022. PacStar RoIP is a critical communication capability which enables instantaneous and simultaneous two-way radio
communication using local and worldwide internet networks. Exercise Cold Response '22 is a biennial Norwegian national readiness and defense exercise that takes place across Norway, with participation from each of its military services, as well as from 26 additional North Atlantic Treaty Organization allied nations and regional partners. Photo by Sgt. Megan Roses.
From SOT: Your donations for yellow ribbon care package troop support boosts the morale of active duty deployed service members like these worldwide.