NorCal & Oregon Red Robins Will Run Another Care Package Drive This May!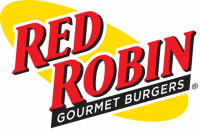 Roseville, CA, April 25, 2016: Regional Operations Director at Red Robin Nicole Jones has organized another care package drive for Support Our Troops®. Last year, Nicole was able to rally 42 restaurants in Oregon and Northern California to collect goods to send to our active duty service men and women, adding up to $6,500 in goods delivered to troops deployed overseas!
This year's Support Our Troops® Program at Red Robin will launch in early May, and run for two weeks, asking all of their customers to bring care goods contributions to collection boxes at each of their locations in Northern California and Oregon.
Good job Nicole! God job Red Robin! Good job all-American Red Robin customers!