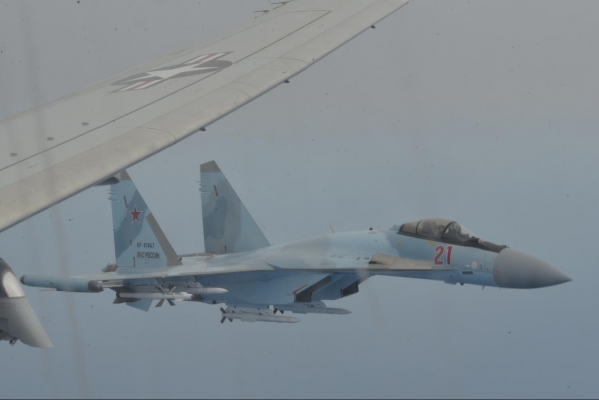 A Russian Su-35 aircraft unsafely intercepts a P-8A Poseidon patrol aircraft assigned to U.S. 6th Fleet over the Mediterranean Sea, May 26, 2020. Officials protested the unsafe and unprofessional behavior of the Russian pilots.
Official Talks DOD Policy Role in Chinese Pacing Threat, Integrated Deterrence
June 2, 2021 | By Jim Garamone , DOD News
Colin Kahl, the undersecretary of defense for policy, explained how his office will flesh out Secretary of Defense Lloyd J. Austin III's wish that "resources must be matched to strategy, strategy matched to policy and policy matched to the will of the American people."