Dr. Scholl's $1 to the Troops Displays Hit Walmart Stores across America!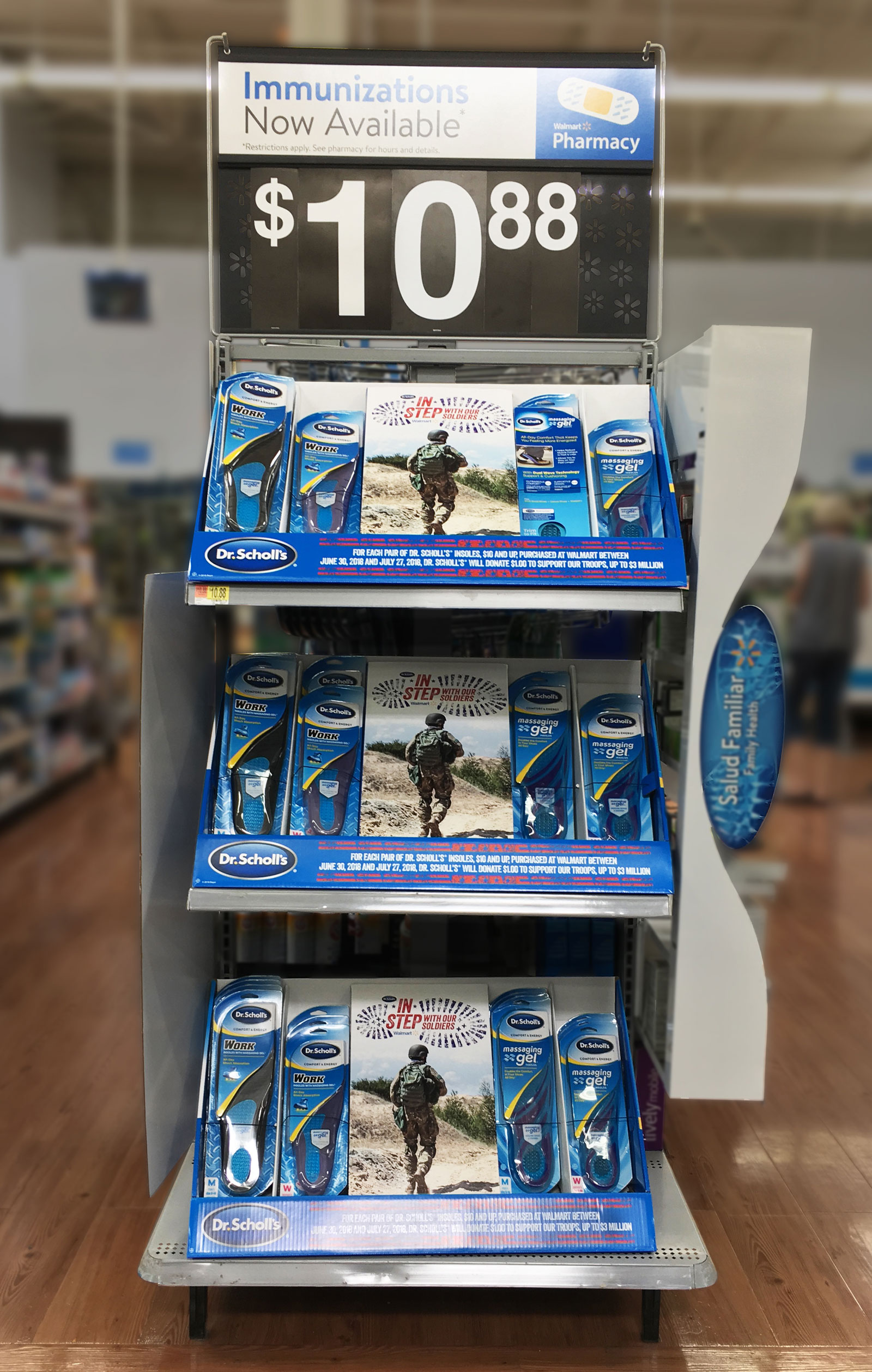 Bayer U.S. is donating $1 to SupportOurTroops.Org for each pair of Dr. Scholl's insoles/inserts sold in Walmart stores nationwide in July, with a goal of $3 million for active-duty military and their families this year.
Please help their effort by:
Buying a pair of insoles/inserts at Walmart, and/or
Sharing this article with other groups/pages, and
Posting a big thank you! to Bayer and Dr. Scholl's on their Facebook page
for their patriotism in supporting America's troops:
https://www.facebook.com/DrScholls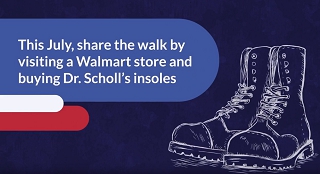 Watch on YouTubeSupporting your feet will support America's troops in July -- all thanks to Bayer U.S.!
The funds raised will support operations and programs helping Support Our Troops® keep soldiers connected to their family, home and country by satellite from remote desert and island locations, move cargo containers downrange to sustain soldier morale and mission effectiveness, provide food assistance to overseas military children and spouses, and provide stability and continuity for overseas military youth.
For more information visit, www.supportourtroops.org/ds2018.
All together now!®