Romania, June, 2019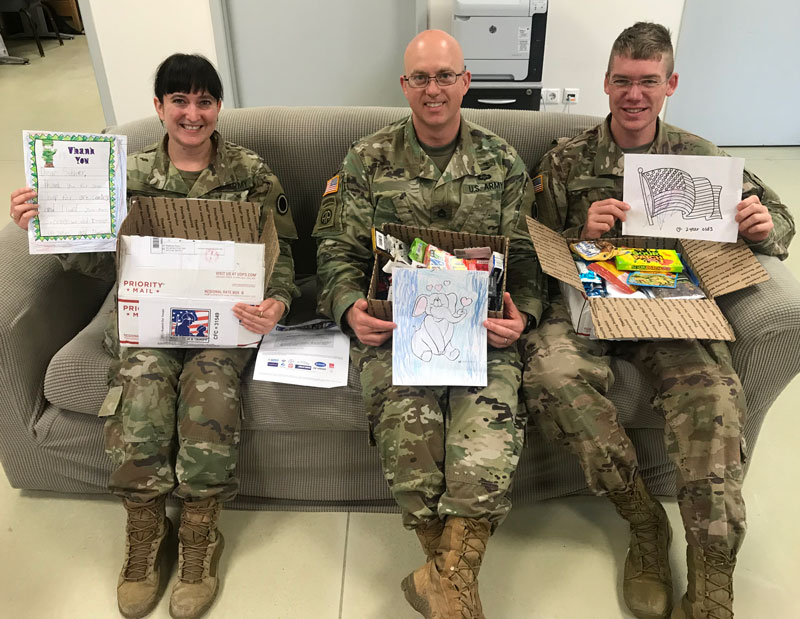 My name is Matthew [ ], and I am a Sgt. First Class (SFC – E7) with the 5th Mobile Public Affairs Detachment currently stationed in Romania. I reached out to your organization through the website, and within a few weeks we received care packages. Thank you so very much. I know that my Soldiers were very happy and surprised to receive the boxes filled with amazing stuff! We are truly thankful for the support that you give to us, and the care packages that you provided for my Soldiers.
I have provided two photos of two Soldiers and myself holding the packages. The rest of my unit was currently on mission at the time.
Once again thank you very much for the support and care packages!
Respectfully, ~~ SFC Matthew [ ]