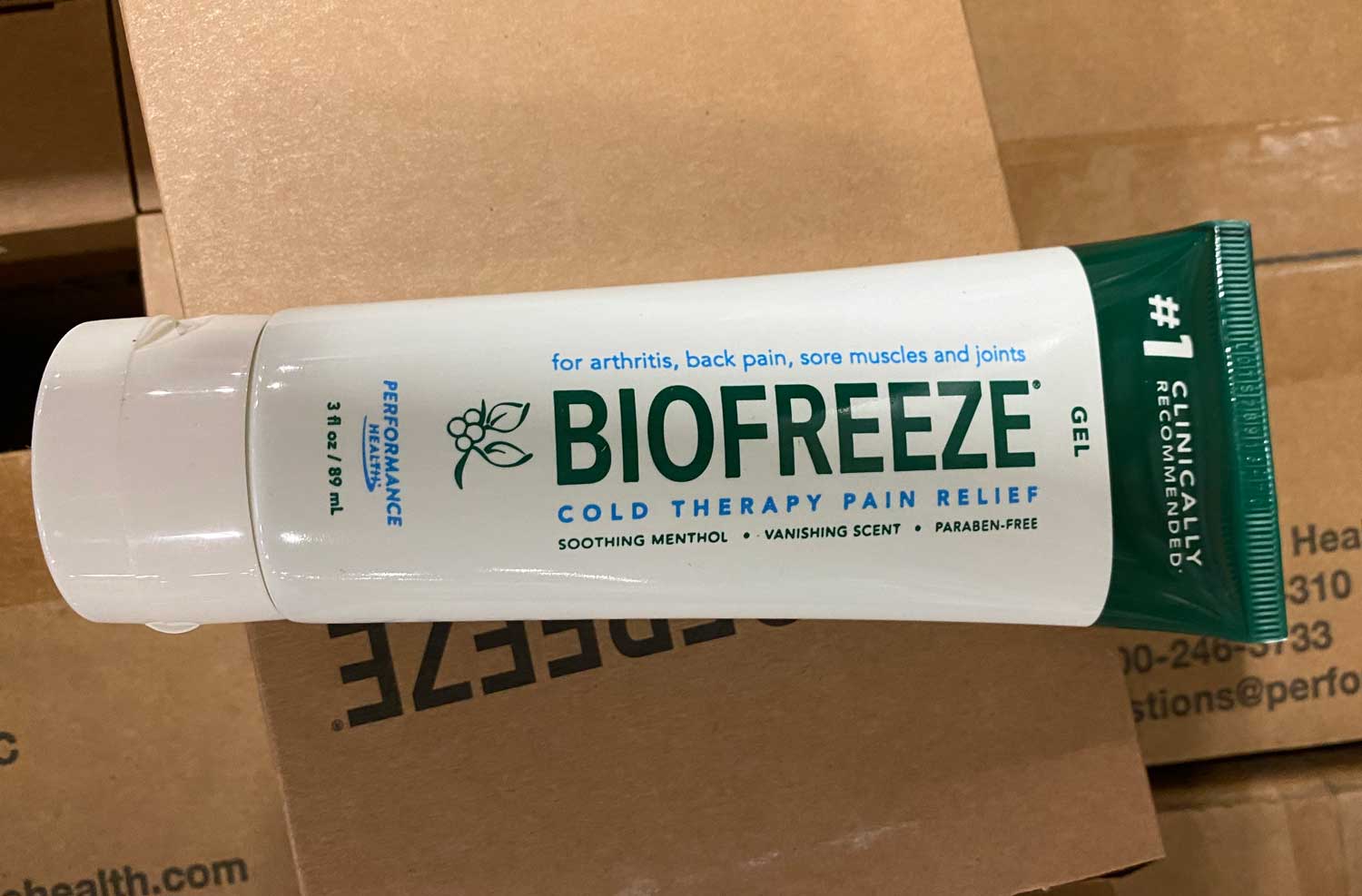 May 2021 - In addition to the first round of 14 pallets, Guard and Reserve servicemembers in Florida got hit with another 10 pallets of Biofreeze® Pain Relief Muscle Balm 3 oz gel tubes. That's $395,340 more! 33,000 additional individual units to pull from as needed!
SupportOurTroops.Org delivered them for free to 2-54th Security Force Assistance Battalion (INF), 3-54th Security Force Assistance Squadron (CAV), 164 ADA BDE,
HQ, 83TC, HQ, 1-111 AV, HQ, 3/20 SFG, HQ, TF83 (COVID)
The makers of Biofreeze donated this product to Support Our Troops, Inc. in appreciation for what America's active duty, reserve, deployed, and stationed military servicemembers do every day to keep our families safe every day. SOT handled all of the necessaries, logistics and paid the freight to deliver it. It's a team effort. When it comes to protecting our nation and families, we're all in it together.
Together the two shipments total 24 pallets, $948,816 FMV, 79,200 tubes to pull from and disburse as needed in the sole discretion. (The news post regarding the first Florida shipment should have reported 46,200 tubes).
On behalf of America's servicemembers and their families - thank you Biofreeze!
Shipping is expensive! You can help make more goods things like this happen by donating here.
From the Donor-Manufacturer
Biofreeze gives temporary relief from minor aches and pains of sore muscles and joints
associated with: Back, shoulder and neck pain; Tendonitis; Painful ankle, knee, hip and
elbow joints; Muscular strains; Bruising
Biofreeze® is Alternate Pain Management - Your First Line of Defense Against Musculoskeletal Pain. With the rising abuse of opioids as well as the risks and side effects of pain medication, many people are searching for non-pharmacological solutions to address their acute and chronic pain.
Doctors, therapists and patients are shifting toward topical analgesics like Biofreeze and away from systemic pain relievers. Prescription medication may be needed for some; but, for those with musculoskeletal pain, non-prescription pain relief approaches can be a critical first step