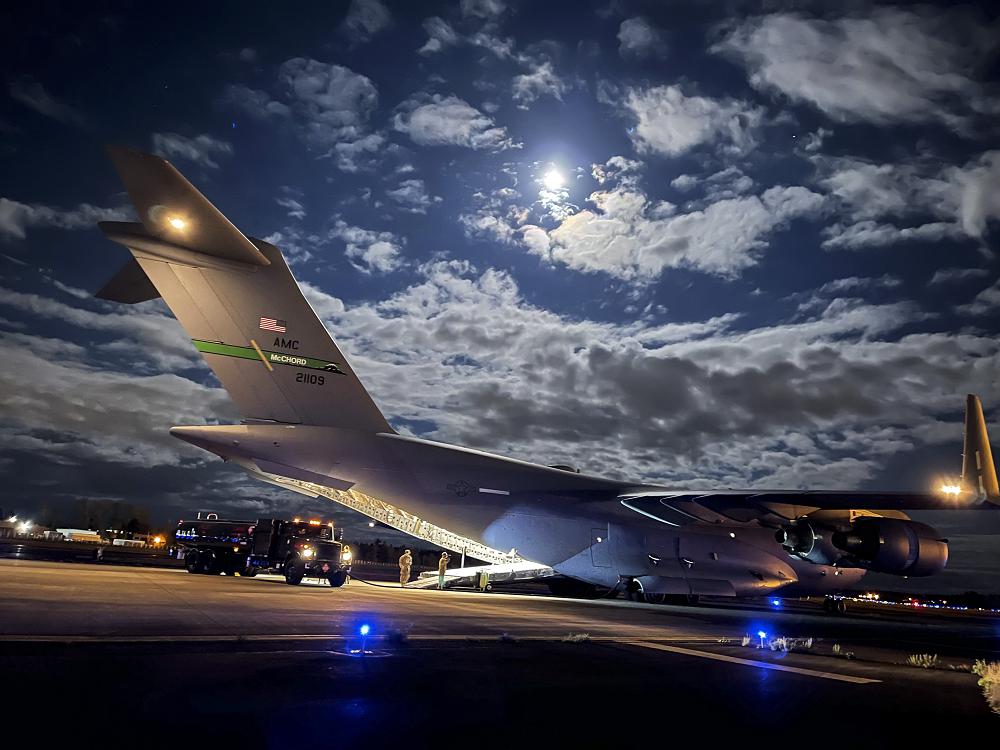 Joint Base Lewis-McChord, Washington, July 2021- SupportOurTroops.Org was privileged to provide at no cost, including delivery, $336,183.12 of PPE protection to the servicemembers at Joint Base Lewis-McChord, Washington. 61,152 8 oz. plastic bottles of gel hand sanitizer were delivered by the SOT Team to the base for active duty military servicemembers and families.
A full tractor-trailer load. All thanks to the American People. What a great country. The 62nd Airlift Wing's mission is to execute global airlift, prepare for Joint and Coalition Multi-Domain Operations in near-peer contested environments, and continually ensure Force Development.
Its priorities are: Provide prime nuclear airlift forces, Execute today's global airlift mission, Develop readiness to win any fight, any time, Invest in Airmen and families. McChord Field is home to a wide variety of units and missions. The 62nd Airlift Wing is the active-duty wing on McChord Field at Joint Base Lewis-McChord. The 62nd AW is joined by its Reserve partner, the 446th Airlift Wing. Together, they fly 40 C-17 Globemaster IIIs to provide combat airlift for America.
Additionally, JBLM also hosts the Western Air Defense Sector, an Air National Guard unit; the 22nd Special Tactics Squadron; the 361st Recruiting Squadron and a number of other units across the installation.