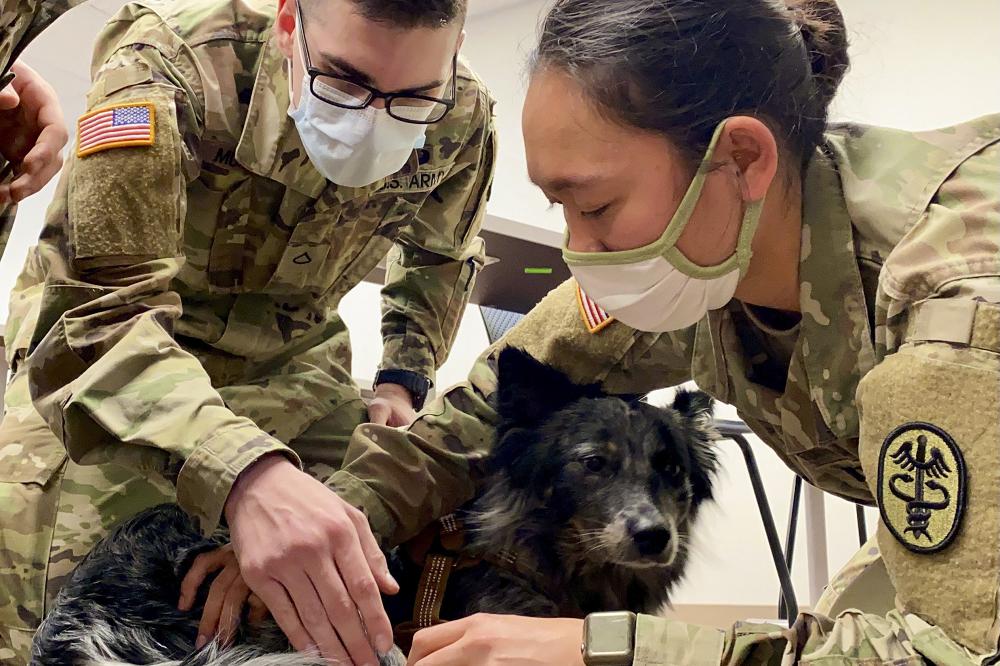 Fort Campbell, Kentucky, May 2021 - SupportOurTroops.Org was privileged to provide at no cost, including delivery, $39,534 of Biofreeze® Pain Relief Muscle Balm 3 oz gel tubes to the active duty military servicemembers at Fort Campbell, Kentucky. 3,300 tubes! America is a beautiful country full of great and generous people and companies.
The Fort Campbell Army Post straddles the border of Kentucky and Tennessee. Fort Campbell is a power projection platform and a major maneuver installation for the Army. It is also the home of the Army's most-deployed contingency forces. Strategically located on the Kentucky/Tennessee state line, the installation has the unique ability to deploy mission-ready contingency forces by air, rail, highway and inland waterway.
US Army Garrison (Fort Campbell) mission is to support expeditionary forces by providing equitable & efficient services that sustain Fort Campbell and enhance the well-being of the military community. According to latest Army projections, Fort Campbell will continue to support a large military population (comprising around 27,058 Active Component Soldiers) in the foreseeable future. Major units located at Fort Campbell include: 101st Airborne Division (Air Assault), 5th Special Forces Group (Airborne), 160th Special Aviation Operations Regiment, 52nd Ordnance Group (EOD), 406th AFSBn, Blanchfield Army Community Hospital, 531st Hospital Center, 101st Sustainment Brigade, and US Army Garrison Fort Campbell.
Photo by Maria Christina Yager, Army, is of Army Capt. Neda Othman showing Pfc. Matthew Murphy a method to find a pulse on a military working dog at Fort Campbell, Ky., April 5, 2021.