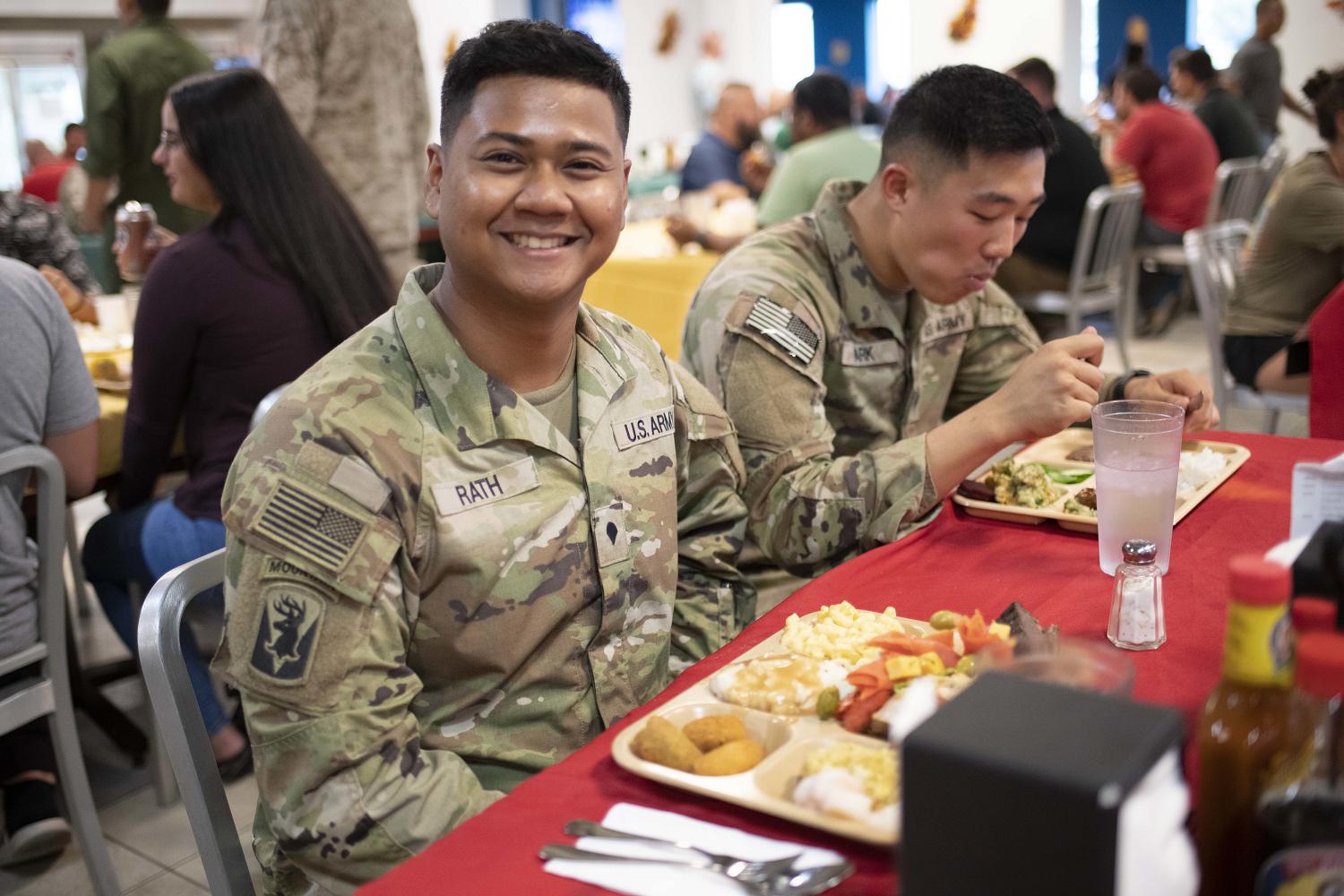 CAMP LEMONNIER, Djibouti (Nov. 25, 2021) – U.S. Army Spc. Patrick Rath, from Danbury, Conn., enjoys a Thanksgiving meal. Camp Lemonnier, Djibouti (CLDJ) serves as an expeditionary base for U.S. military forces providing support to ships, aircraft and personnel that ensure security throughout Europe, Africa and Southwest Asia. The base enables maritime and combat operations in the Horn of Africa while fostering positive U.S.-Africa relations.
Photo by Petty Officer 1st Class Jacob Sippel.

Your donations for yellow ribbon care package troop support boosts the morale of active duty deployed service members like these worldwide.
Published by permission of DOD.