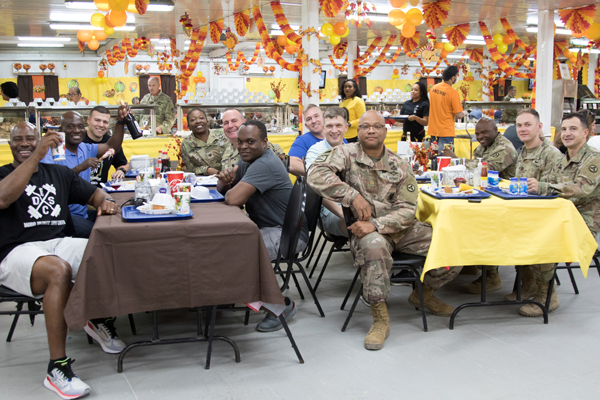 CAMP ARIFJAN, KUWAIT, Nov 25, 2021 - "Spears Ready" Soldiers assigned to the Fort Bragg, N.C., based 3rd Expeditionary Sustainment Command enjoy their Thanksgiving meal at Camp Arifjan, Kuwait, on Nov. 25, 2021. 3rd ESC Soldiers have been deployed since August serving in support of the 1st Theater Sustainment Command.
Photo by Sgt. 1st Class Mary Katzenberger
Published by permission of DOD.