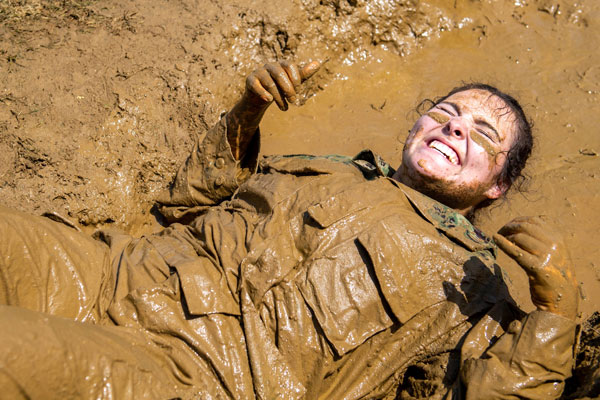 The finest spas in the world cannot compete with the thorough mud baths offered Freshman Midshipmen at the U.S. Naval Academy. In this photo by Petty Officer 3rd Class Thomas Bonaparte Jr., an underclassman struggles to overcome yet another obstacle during "Sea Trials", a grueling test of toughness and teamwork at the end of their first year's training.
Modelled after the punishing Marine Corps "Crucible", Sea Trials require "plebes" to negotiate extreme obstacles, crawl under barbed wire, drag ammo boxes uphill and tread water holding a rifle above their heads. Teamwork is tested via exhausting log carry exercises during the 14-hour ordeal designed to build character, competence, and professionalism in the next generation of naval officers.
Support Our Troops.org is a national charity providing troop support including care packages and family support activities for our servicemembers here and around the globe.
Go to: supportourtroops.org/donate