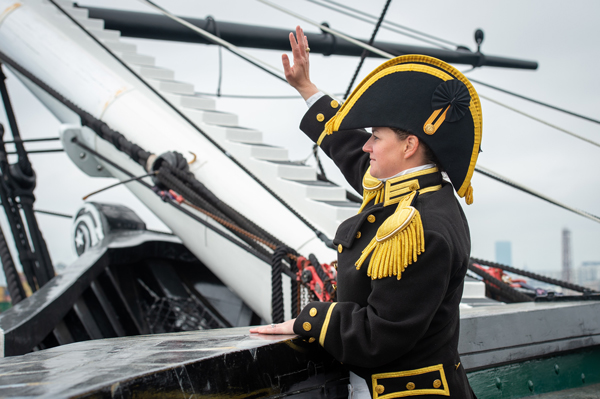 Boston, MA (May 20, 2022): In the War of 1812, America found itself once again at war with Great Britain, despite having won independence just 22 years earlier. At issue was Royal Navy interference with U.S. shipping routes to Europe as part of their war with France. British ships seized 400 U.S. merchant vessels and pressed into involuntary service over 9,000 American sailors.
To counter these outrages, America dispatched the U.S.S. Constitution, one of only 16 American warships, to confront the 500 plus ship Royal Navy. Although greatly outnumbered, the Constitution was undefeated in battle credited with destroying or capturing 33 opponents during her four voyages. She earned the nickname "Old Ironsides" when an American sailor, seeing enemy canon fire bouncing off her hull, exclaimed; "Huzza! Her sides are made of iron."
Today, the U.S.S. Constitution is the world's oldest commissioned warship and serves as a floating museum of U.S. naval history anchored at Charleston Naval Yard, Massachusetts. Active-duty sailors aboard the Constitution give free tours and help educate more than 600,000 visitors each year. Her mission is to share America's maritime heritage and raise awareness of the importance of a strong naval defense.

In this photo by Mass Communications Specialist 2nd Class Skyler Okerman, Commander B.J. Farrell, Commanding Officer of the U.S.S. Constitution, waves after performing a 21-gun salute while underway. You can visit this American icon and savor our naval history by contacting https://ussconstitutionmuseum.org/ for more information.
At Support Our Troops, we honor the men and women who volunteer to serve our nation on active duty, often deployed to remote outposts around the world. Our mission is to make their lives a little better, sending care packages that represent a piece of home. Please consider helping by contributing to SOT Care Packages at supportourtroops.org