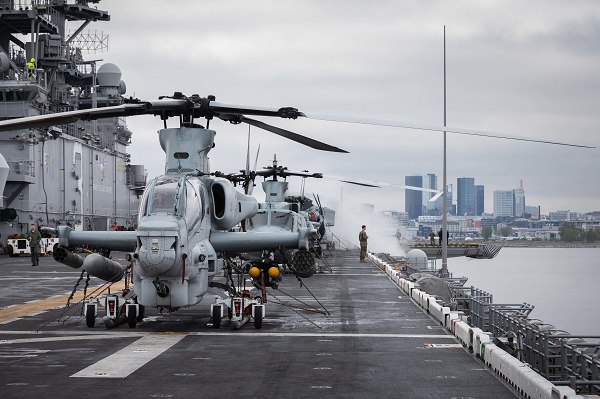 Tallinn, Estonia (May 27, 2022): The American amphibious warship U.S.S. Kearsarge arrived in Estonia recently to reinforce our NATO partners against threats from Russia. In this photo by Mass Communications Specialist 3rd Class Jesse Schwab, the Amphibious Ready Group deploys the famed 22nd Marine Expeditionary Unit to guard NATO's eastern front.
Estonia has a long and troubled history with the Russians. Like their eastern European neighbors, Estonia was absorbed into the Union of Soviet Socialist Republics (USSR) in 1940 spending the next 60 years under Russian rule. In 1991, the Estonian parliament declared independence and the country promptly joined NATO in 2004. Since then, Estonia has worked diligently to create a democratic government and a market based free enterprise system like the West, obviously to the dismay of Russian Dictator Vladimir Putin.
Estonia juts out into the Baltic Sea and has over 1500 islets which complicates its defense. It has a 183-mile border with Russia and is another "front line" country America is sworn to defend.
While these courageous sailors and Marines protect NATO's eastern front, they are separated from their loved ones back home. Support Our Troops ships care packages to deployed servicemembers like these every day and we need your help. Please make a generous contribution using our secure donation site today.
SupportOurTroops.Org/donate/donate-online