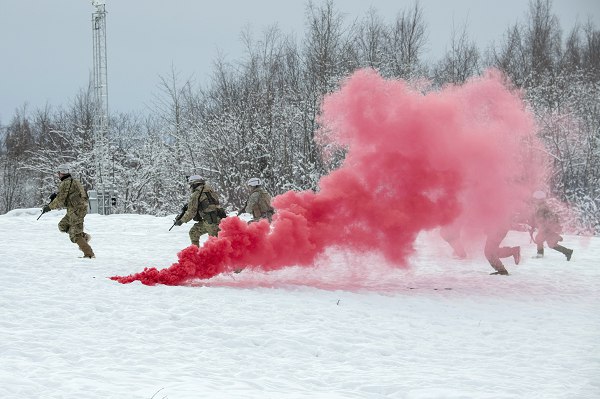 Fort Elmendorf-Richardson, AK. (June 6, 2022): The key to America's new Artic strategy will be the reactivation of the 11th Infantry Division (Airborne) to be simultaneously based at Forts Wainwright and Elmendorf-Richardson, Alaska, and manned by up to 16,000 soldiers. Dubbed the "Artic Angels", this new airborne division is being drawn from elements of the Hawaii based 25th Infantry Division. For the first time, all Army forces in the Artic will fall under one command which should boost morale among our nation's newest cold weather warriors.
In this photo Airman Emily Farnsworth, Army paratroopers assault a simulated enemy position using smoke for cover during exercises at base Elmendorf-Richardson in Alaska's forbidding wilderness.
Deploying to the Artic often means isolation and loneliness for America's troops. You can send them a "piece of home" by sponsoring our care packages at https://supportourtroops.org/donate. Please make your tax-deductible contribution today!