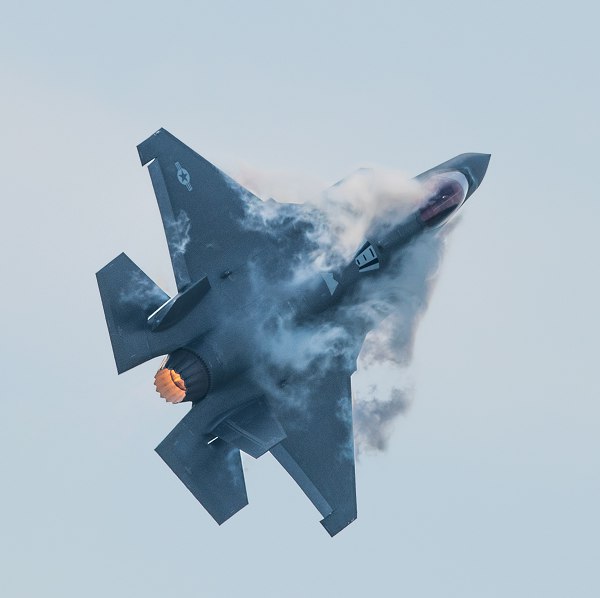 Eielson Air Force Base, AK. (June 1, 2022): The Army is not the only service that is bulking up its forces in the Artic. America's Air Force has deployed the bulk of its lethal F-35 Lightening jets to Alaska, planes with a maximum speed of 1,200 mph and a range of 900 nautical miles. Packed with stealth technology, the Lightning carries multiple missiles internally to hide its signature while jamming enemy radar with electronic countermeasures. This deployment gives Alaska the most fifth-generation fighters than any other place in the world.
In this photo by Senior Airman Alexander Cook, Captain Andrew "Dojo" Olson, F-35 Demonstration Team pilot and commander performs a high-speed pass in an F-35 Lightning during an air show in Alaska. (Not to worry, that is an air effect… not a fire in the cockpit!).
These brave pilots risk their lives every day to keep us safe. Let's do all we can to give them what they need, where they need it by contributing to at https://supportourtroops.org/donate.