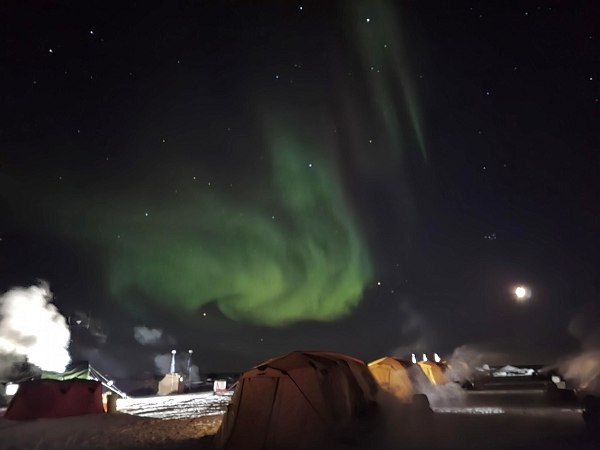 Ice Camp Queenfish (March 10, 2022): America's mastery of the seas is constantly challenged in the Artic by an increasingly belligerent Russian Navy and Air Forces. Unsafe flybys, jamming radars, blocking GPS signals, and close encounters at sea are but a few of the provocative actions by Russia that have U.S. military planners concerned.
To better understand the threat, it is helps to know the geography involved. Russia is the largest of seven countries that border the Artic with a frontier of nearly 15,000 miles stretching from the Barents Sea in the west to the borders of Norway and the Bering Sea in the east. Economically, Artic resources account for up to 20 percent of Russia's gross national product.
Russia blames NATO expansion for its more confrontational posture, but military planners fear these new, more hostile actions foreshadow a plan to control the northern sea lanes.
What Russia, and to a lesser extent China and North Korea, will soon realize is America has the world's most sophisticated armed force, including a tough new airborne division, in their back yard.
Ok. We couldn't pass up such a cool scene.
Aerographer's Mate 1st Class Wesley Tien captured the northern lights as they illuminate the sky over Ice Camp Queenfish, a training base built on a sheet of ice floating 160 nautical miles off the coast of Alaska in the Artic Ocean.
Believe it or not, this floating outpost has sleeping tents enough to accommodate 60 personnel, a dining tent, a command center, and a packed-snow runway for aircraft to land and take off.
This is all part of America's effort to live and train in harsh Artic conditions to be ready to counter any Russian hostile actions.
As our troops ready themselves against such threats, we must do all we can to support them and their families. Support Our Troops.org ships large cargoes of comfort items to troops serving in remote locations around the world. You can help. Please consider a generous donation to Support Our Troops.org at https://supportourtroops.org/donate.