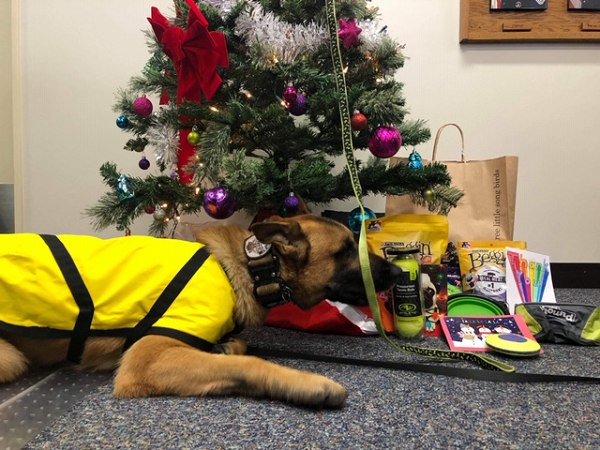 Our K9 Warrior support program yields fun moments like this recent K9 Christmas Party!
Good Morning Ma'am, -- Words can't express how grateful the MWDs and their handlers are for your gracious acts of love throughout this entire year. You have continuously kept our K9s in your thoughts and it is tremendously kind of you. I thank you from the bottom of my heart and I hope you have a great holiday. The generous gifts that were donated allowed us to throw the hard working dogs of Yokota a party. Our MWDs are very happy and so are the handlers. ~~ OCONUS location
These K-9 teams face some of the most stressful and dangerous assignments in the military. At Support Our Troops.org, we have a tailored assistance program to ship much needed items for their care. Please be one of their best friends by donating to https://supportourtroops.org/donate.