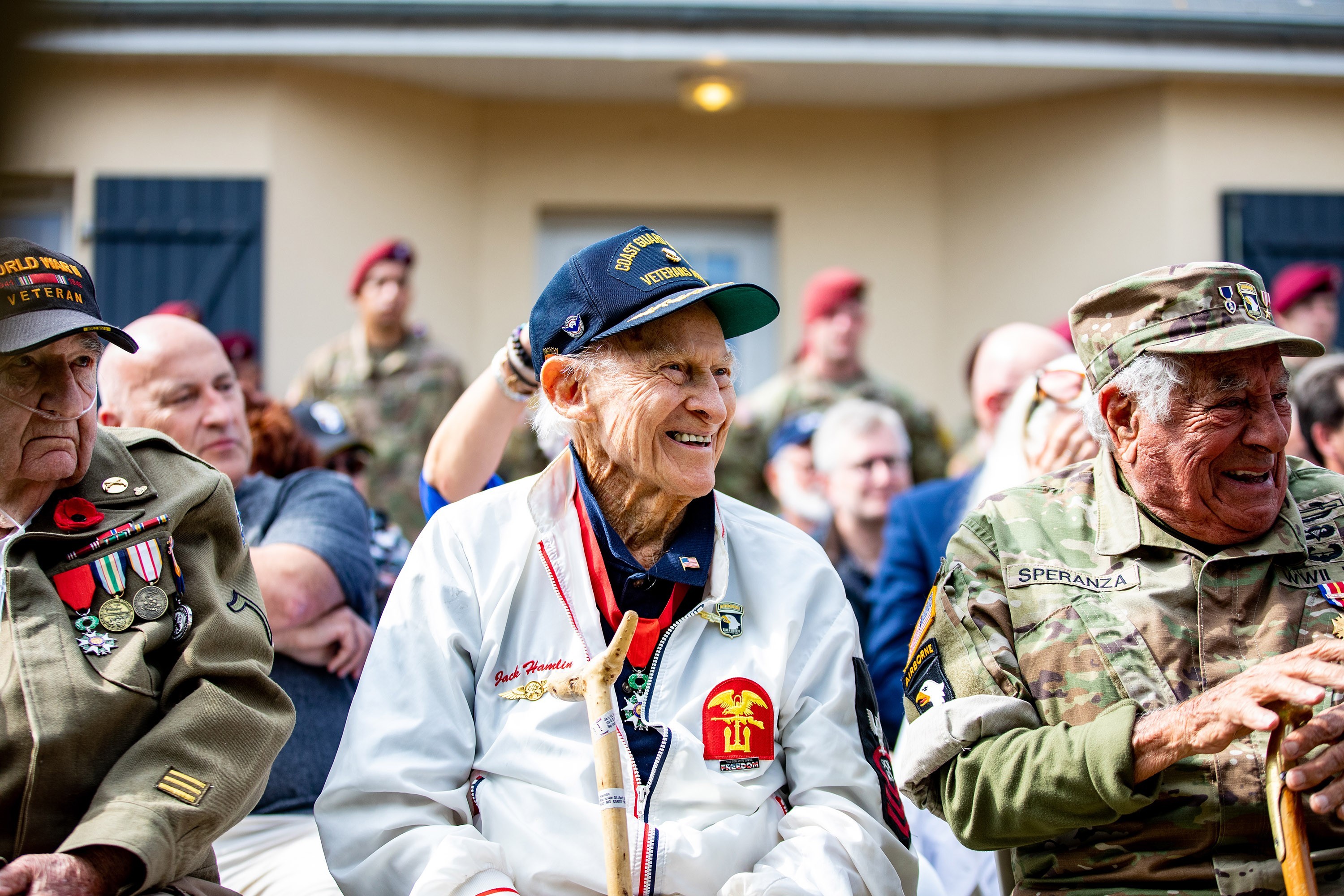 Normandy, France. (June 22, 2022) America almost didn't make it.
When the American Colonists declared independence from Great Britain, they started a war whose outcome was far from certain. In fact, the odds heavily favored the British as America's army in 1776 was a hodgepodge of citizen soldiers thrust together under the direst conditions.
America had picked a fight with an enemy that was superior in numbers, experience, training, and equipment. At the time, Britain had the largest navy in the world and the funding for a long-term war. America, by contrast, had a weak central government with little money to battle the enormous and well supplied British Army. America depended on patriotic volunteers to carry the day.

Constantly outnumbered, George Washington's Continental Army of 20,000 volunteers was short on equipment, lacked formal military training, and constantly struggled just to feed itself. British General William Howe's 32,000-man expeditionary force, by comparison, was well armed, highly trained, and well-supplied.
Were it not for the willingness of ordinary citizens to sacrifice their blood and treasure, the United States would not exist.
Today, America continues to rely on patriotic volunteers to fill the ranks of our armed forces and, as we gather with friends and family this 4th of July, we should honor their sacrifice and dedication to our nation's freedom.
In this photo by Specialist Vincent Levelev, World War II veterans attend the Eternal Heroes Memorial in Normandy, France, to honor fallen paratroopers who liberated the town of Ravenoville in June 1944. Veterans and representatives of veterans who could not be there received "challenge coins" during the event.
Today's "Continentals" are serving on active duty and are deployed all over the world. Our troops today enjoy the support of patriotic Americans, like you, willing to contribute to their welfare. Please help fund the numerous Support Our Troops.org programs by making a tax-deductible donation today at https://supportourtroops.org/donate.