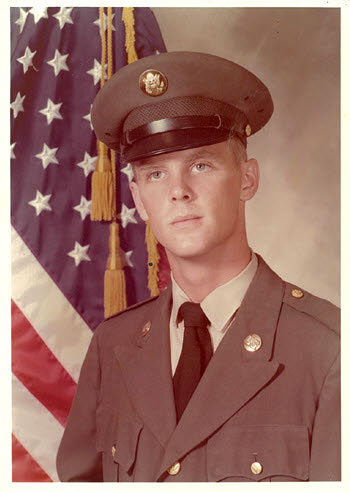 Tallahassee, FL. (September 6, 2022): I turn 64 next week and, at this age, memories begin to fade. One memory that has stuck with me, as clear today as it was in 1977, was stepping off a transport plane at Ramstein Air Force Base, Germany as an 18-year-old soldier deployed overseas for the first time.
I remember being consumed with emotion, fear of landing in a foreign land with new people speaking strange languages, pride in being an American representing our great country, and bursting with optimism for what lay ahead.
The enthusiasm began to fade, however, after a very short time. Birthdays and anniversaries came and went, holidays now were spent among strangers, and life's celebrations seem to go on just fine without me. Even to this day the feeling is hard to describe, a dark, cold sense of feeling disregarded somehow, that the hardships we were enduring went unnoticed, and that the American public had all but forgotten us.
That is why I joined Support Our Troops, an organization dedicated to never allowing a single troop to experience such feelings while they are deployed overseas, away from the familiar and longing for home. Back then, there were no "care packages" sent by ordinary Americans to the troops, the only thing a G.I. looked forward to was the daily mail call and the slow trickle of correspondence from home. Today, we have an international charity like SOT which sends their famous Yellow Ribbon Care Packages to remote bases around the world, boosting the morale of thousands of lonely troops like me.
Nowadays, people often thank me for my service, and I am humbled and grateful for their support. The one thing I encourage all Americans to do is to take a moment, right now, to show your support for our deployed overseas servicemembers by contributing funds to Support Our Troops' Patriot Brigade®. Here you will join thousands of patriots who make monthly donations to pay for comfort items and recreational programs for our military deployed overseas. Please go to our secure website https://supportourtroops.org/donate to contribute to America's finest today!
Let them know they are not forgotten.
Jim Spearing, SSG, (Ret.)