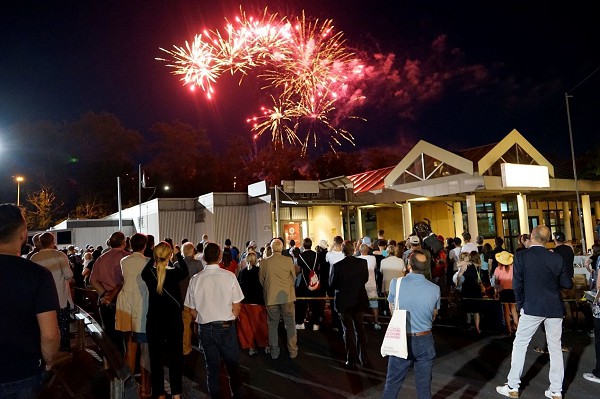 WIESBADEN, Germany – December 29, 2022 - 2022 is right around the corner and if you have spent longer than a year in Germany you know what a mesmerizing night it can be. Full of chaos and brightly colored streams of fire streaking across the skies, New Year celebrations in Germany gives a different meaning to the phrase "the rocket's red glare."
Fireworks are an expression of celebration that have been holiday traditions used to celebrate the Fourth of July and New Year's Eve for generations. Professional fireworks displays are often joyous happy showcases that draw millions to their spectacular demonstrations of light and color.
Individuals that live on U.S. Army Garrison Wiesbaden should be aware that the use of personal fireworks is not allowed.
"For those that reside in U.S. Army Garrison Wiesbaden military family housing communities, the use of fireworks on base, of any kind, is prohibited by AE regulation (Army in Europe and Africa) 600-1, paragraph 28," said Assistant Fire Chief for Prevention Karin Morrell.
If you reside off post, and before spending a month's paycheck, on your New Year's Eve celebration, it is recommended to check with your local German community and state regulations on the use of fireworks.
In Germany, "when can I shoot the first firecrackers?" is a frequently asked question every year. According to the German legal statute § 23 1. SprengV - Einzelnorm (gesetze-im-internet.de), "The use of fireworks is permitted from December 31 to January 1."
Fireworks displays after January 1 are regulated and requires special permits.
The sale of fireworks is also regulated with most sales being restricted to between December 28 and 31. Some smaller fireworks, such as sparklers, can be purchased year round; it is recommended to check the local regulations of the German community or state in which you live. Photo by Roland Schedel. Article from Michael Kenfield, USAG Wiesbaden