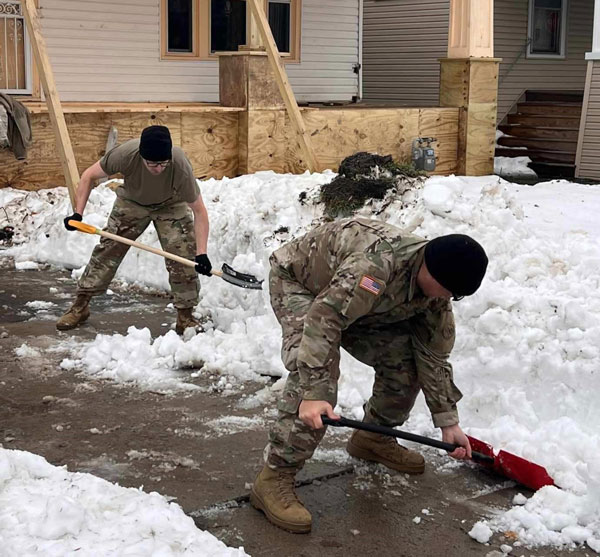 BUFFALO, N.Y. December 30, 2022. Imagine what it must have been like trying to survive the once-in-a-generation blizzard in Buffalo last week, a storm that dumped two to three feet of snow and produced gale force winds up to 70 miles per hour. Blinding lake-effect snow caused whiteout conditions that paralyzed emergency response efforts leaving even rescue workers themselves stranded in ambulances and other emergency vehicles.
Soldiers from the New York National Guard came to the rescue, helping clear snow and doing welfare checks to make sure Buffalo residents survived the storm. The National Guard deployed more than 650 troops to assist city and county residents with search and rescue, emergency transportation, snow removal, health and welfare checks, decedent recovery, logistics, and traffic control.
Weather experts said it was very unusual to have two strong storms collide to form the current blizzard, some are even comparing it to the historic blizzard of 1977. That storm lasted four days and has, until now, been the most devastating snow event on record. This storm dumped 52 inches of snow and unfortunately caused dozens of casualties.
The National Guard serves two masters, as a part of the national U.S. Army but also a state force capable of responding to disasters within their home state. For those emerging from their holes after the storm, the sight of their New York National Guard was most reassuring.