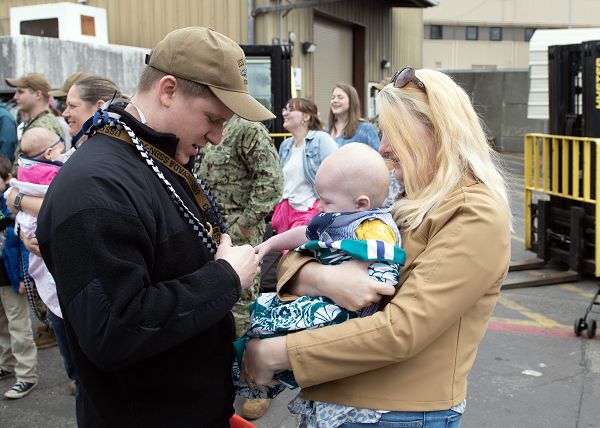 Naval Base Kitsap-Bangon, Washington. (May 22, 2023) In this photo by MC1 Brian G. Reynolds , Machinist's Mate (Nuclear) 1st Class John Brillhart, assigned to the Ohio-Class ballistic missile submarine USS Nevada, meets his son for the first time upon his return to homeport . The Nevada is one of eight ballistic-missile submarines stationed at Naval Base Kitsap-Bangor and is a crucial leg in America's nuclear deterrence.
Currently, the U.S. has 14 Ohio Class nuclear submarines in service and another four have been converted into conventionally armed guided missile boats. The Ohio Class, also called "Boomers," routinely deploys for up to six months at a time. Sailors in the nuclear navy often "disappear" for months at a time for security reasons, placing even further stress on young families.
While America pauses this Memorial Day to recognize those who made the ultimate sacrifice for our nation, it is important to keep these active-duty troops and their families in mind.