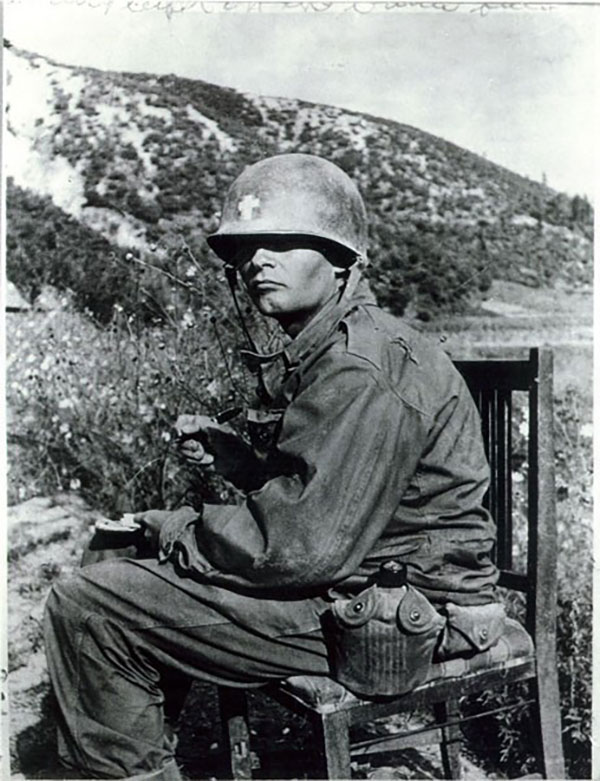 Washington D.C. (November 12, 2023): On the 238th anniversary of the Chaplain Corps, the Army recognized the unsung role of military clergy by celebrating the heroics of Capt. Emil J. Kapaun, a selfless priest who died as a prisoner of war in 1951 and was awarded the Medal of Honor.
During the Korean War, Kapaun was serving with the 3rd Battalion of the 8th Cavalry Regiment during the Battle of Unsan when Chinese forces encircled his battalion. Kapaun ran fearlessly between foxholes, dodging bullets to provide comfort and reassurance to his outnumbered fellow soldiers. He repeatedly exposed himself to enemy fire to recover wounded men and, when he couldn't drag them, dug trenches around them to shield them from harm. Ignoring numerous opportunities to escape, Kapaun was taken prisoner of war on November 2, 1950.
Once inside the dismal prison camps, Kapaun risked his life by sneaking around the camp after dark, foraging for food, caring for the sick, and encouraging his fellow Soldiers. He endured starvation, beatings, rampant illness, and sub-zero temperatures and never lost his faith and determination to resist.
Inspiring thousands of his comrades to fight to survive, he died while in captivity and was awarded the Medal of Honor on April 11, 2013.