Veterans Day 2015: Those Who Protect It All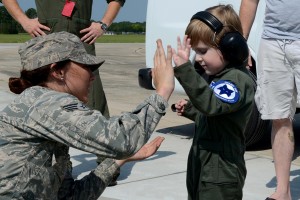 November 9, 2015: Many were only 18 when they left home, volunteering bravely for the unknown. They surrendered their youth and family time and worked endless hours, even forfeiting holidays. They only owned what they could carry. Without question, they protected our freedoms, maintained our borders, gave humanitarian aid to those in need, and they did all this sometimes hungry and without showers.
Their office was the frozen woodlands, the dense jungles, the harsh deserts. They only had each other, but never forgot why they were there. They did this out of love for the future of our great nation. So on Veterans Day, let's honor our service members from all generations and military branches, and show them that they have our respect and support not just today, but every day.