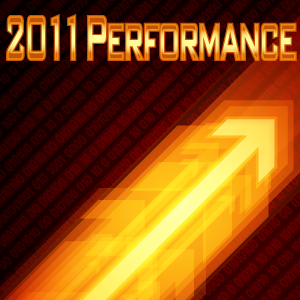 February 7, 2012 " The numbers are in and 2011 overhead was 0.85% and over $23,800,000 in goods and services was delivered to the troops. Good job America! That is $11,200,000 MORE than in 2010. With less than one percent overhead. I thought there was a recession on. I guess people's appreciation for what the troops do just outshines everything else. So much so that goods and services delivered to the troops in 2010 increased 88% over 2010! And all of it is good-will to the troops from the American people through SupportOurTroops.Org.
On behalf of the troops and their families, thank-you to all the good Americans and Patriotic Partners® who make this possible. Support Our Troops® is the charity through which we Americans bolster the morale and well-being of our active duty troops and their families by highly effective programs that deliver millions of dollars a year in morale and well-being to the front lines, positive public support at home, kids' camp assistance, and more.
Support Our Troops, Inc. operates a "50+1 Footprint" maintaining a presence in all 50 states plus the District. Consistent with our philosophy of personal involvement, Support Our Troops®operates programs that enable each of us to personally take responsibility for our neighbors when we ask them to step up to protect us. All of our programs boost support for the troops and their families in a direct citizen-to-citizen manner. The following are some of the main programs which donations support. There are others as well. At times more emphasis is placed on one program than another. New programs are periodically added. Both these and others are presented in greater detail throughout SupportOurTroops.Org.
Operation Popcorn® Program, delivering a welcome taste of home to the troops worldwide.
Care Goods Program & Care-Share Program, shipping morale and well-being to the troops worldwide.
License Plate Program, showing support across America.
Find-A-Group" Program, getting all troop-support groups found.
Seal of Assurance" Program, facilitating more giving to all troop support groups.
SupportOurTroops.Org Website, grand central station connecting getting everyone and everything.
Community Forum Program, enabling supportive interaction.
Media Distribution Service Program, getting the word out for troop-support groups.
Patriot Ride" Program, a fun way to show support.
Troop Support Promotion Program, getting the message out about supporting America's troops and their families.
Troop Support Apparel and Accessories Program, helping people show off their pride in their troops.
Education Fund Program, to look out for their kids futures while they're deployed to look out for ours.
Troopons® Program, making overseas troops' families dollar go farther.
Fraud Sentry Program, protecting troop-support groups and donors.
Operation __________ (to be announced at the appropriate time in 2012).
The record performance of Support Our Troops®results from successful execution of a sound business plan built upon strong fundamentals and financial acumen. Looking to the future we will continue to build upon those same principles to maximize charitable revenue from existing centers, while leveraging our expertise to identify additional charitable revenue opportunities so that we can do the maximum amount of good for the troops and their families. The stage continues to be set for stable, long term success and service. We are uniquely positioned and enjoy significant visibility and financial stability and growth due to the sound business model we both put in place and steadfastly executed. Continuing this approach will enhance operations and further position SupportOurTroops.Org for exceptional long term service to America's amazing troops and their families. Support Our Troops® -- shipping morale and well-being to the troops worldwide. Major advances and new programs are planned for 2012. Would you like to help? We invite you or your company to join us and be part of doing big things for the folks who do great things for the rest of us. Martin C. Boire, Chairman SupportOurTroops.Org
They Support Us " Let's Support Them!®