On The Radar
Details

Hits: 1214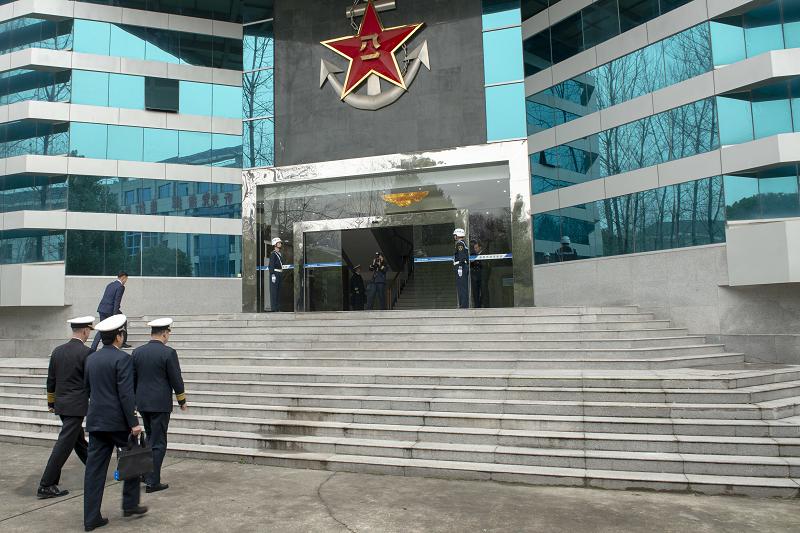 190115-N-ES994-0201 NANJING, China (Jan. 15, 2019) Chief of Naval Operations (CNO) Adm. John Richardson visits the People's Liberation Army (Navy) (PLA(N)) Command College for a roundtable discussion where he underscored the importance of lawful and safe operations around the globe. Richardson is on a three-day visit to Beijing and Nanjing to continue the ongoing dialog between the two militaries and encourage professional interactions at sea, specifically addressing risk reduction and operational safety measures to prevent unwanted and unnecessary escalation.
(Photo by Chief Mass Communication Specialist Elliott Fabrizio)
Read more: China Pursues Own Nuclear Triad, Doubling of Nuclear Capability
Details

Hits: 1614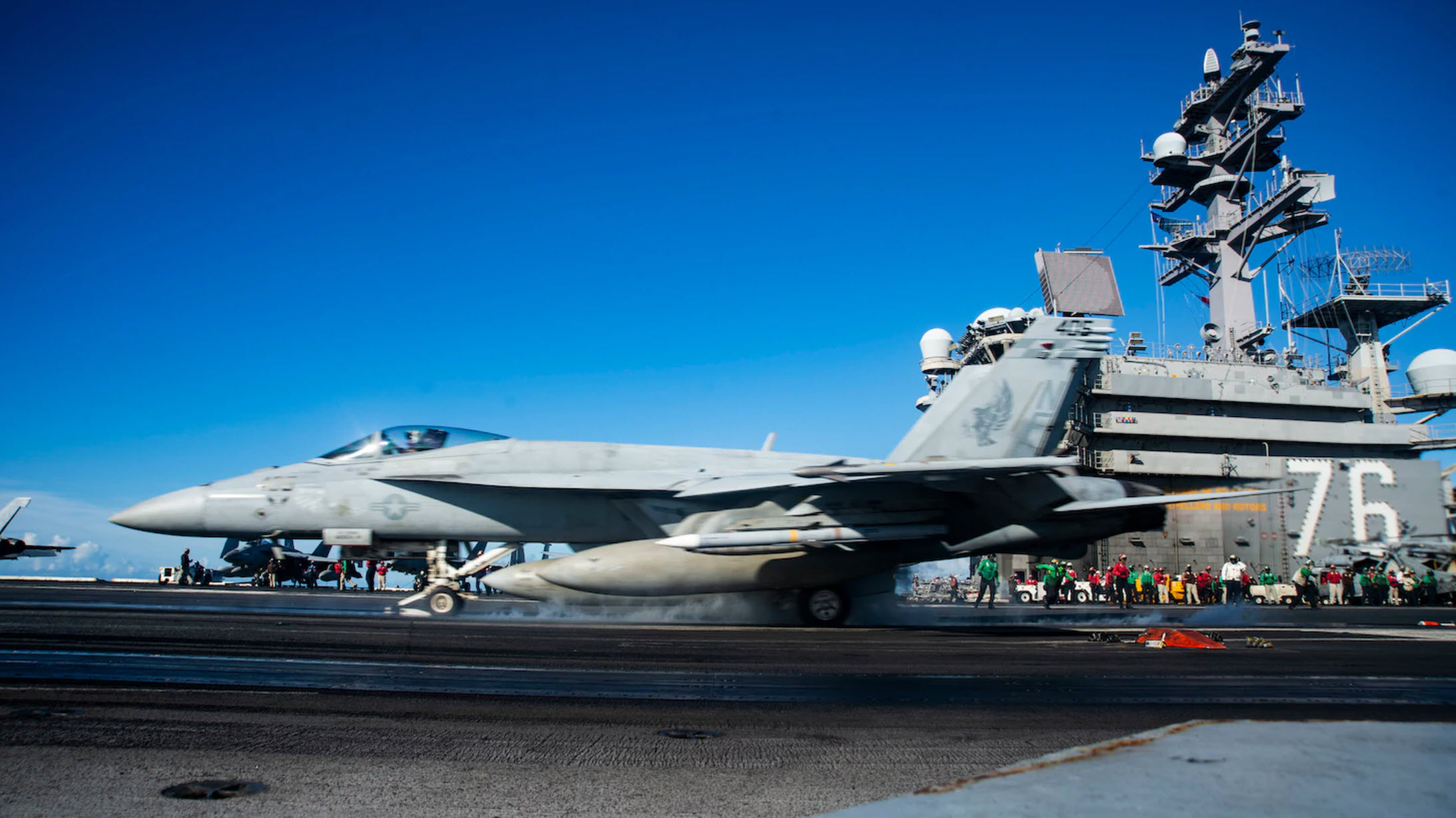 The strike group – USS Ronald Reagan (CVN 76), Carrier Air Wing (CVW) 5, USS Antietam (CG 54), USS Mustin (DDG 89), and USS Rafael Peralta (DDG 115) – conducted flight operations with fixed and rotary wing aircraft, and high-end maritime stability operations and exercises.
Read more: Ronald Reagan Returns to South China Sea, Honors Commitment to Regional Allies, Partners
Details

Hits: 1133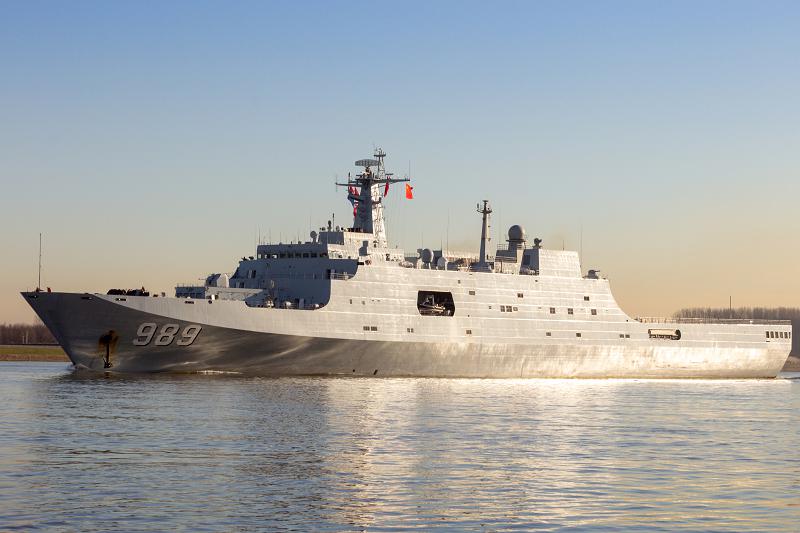 ROTTERDAM - JAN 30, 2015: Chinese People s Liberation Army Navy (PLAN) amphibious transport ship 989 Changbai Shan (NATO name: Yuzhao) leaving the Port of Rotterdam after the first visit ever of the Chinese Navy to The Netherlands
DoD's 2000 report assessed that the PLA was slowly and unevenly adapting to the trends in modern warfare. The PLA's force structure and capabilities focused largely on waging large-scale land warfare along China's borders. The PLA's ground, air, and naval forces were sizable but mostly obsolete. Its conventional missiles were generally of short range and modest accuracy. The PLA's emergent cyber capabilities were rudimentary; its use of information technology was well behind the curve; and its nominal space capabilities were based on outdated technologies for the day. Further, China's defense industry struggled to produce high-quality systems. Even if the PRC could produce or acquire modern weapons, the PLA lacked the joint organizations and training needed to field them effectively. The report assessed that the PLA's organizational obstacles were severe enough that if left unaddressed they would "inhibit the PLA's maturation into a world-class military force."
Read more: Washington, September 2020 - Military and Security Developments Involving the People's Republic of...
Details

Hits: 1366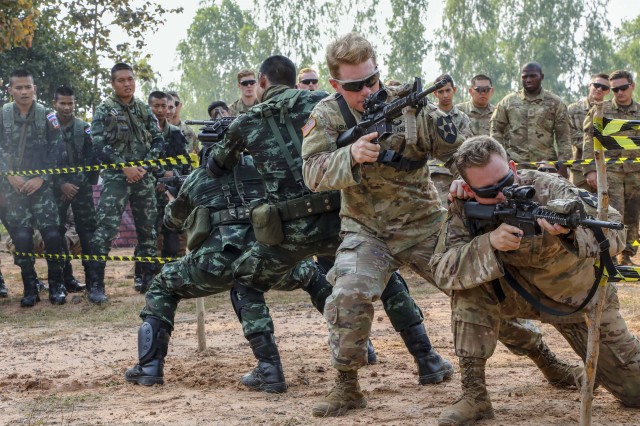 Soldiers from 2nd Infantry Division's 1st Stryker Brigade Combat Team and the Royal Thai Army conduct training during the Cobra Gold exercise in Phitsanulok, Thailand, Feb. 13, 2019. Cobra Gold is the largest theater security cooperation exercise in the Indo-Pacific and is an integral part of the U.S. commitment to strengthen engagement in the region. (Photo Credit: Sgt. Alvin Reeves)
Read more: Army eyes joint force solution, closer allies to win in Indo-Pacific