Details

Hits: 94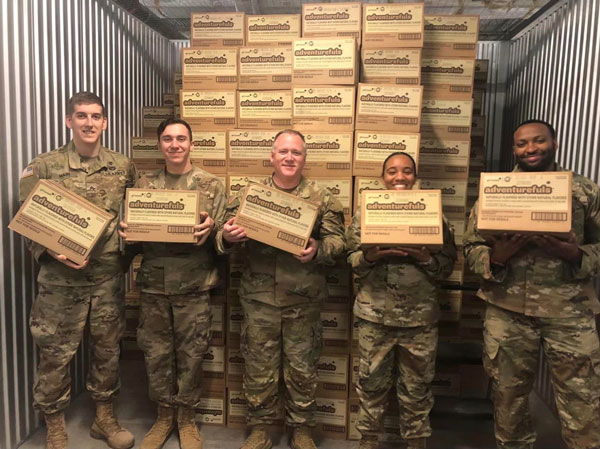 U.S., September 12, 2023 - Care goods were loaded for 1,150 deploying service members last week! All made possible by your donations! Your SOT Team focuses solely on serving the active duty servicemembers who are serving all of us. In America, all good comes from those who rise to the occasion like SOT donors have clearly done. They deliver for us -- we deliver for them. A simple moral equation.
All Together Now!®

Details

Hits: 413
---
E-mail: E [ ]@[ ]navy.mil

Message: Four HSC-26 AO's are currently deployed. We all know it's not easy leaving family behind but when work calls we have to get the job down. With leaving behind family comes with mixed emotions but there is no better feeling than receiving a care package while out to sea.
---

---
E-mail: megan [ ]@army.milMessage: Part of my 150 person unit is stationed in Estonia right now and we have very limited supplies to get to the Soldiers. We are in a more hazardous area that is roughly just being built up still, very rural and unable to receive some necessities to make life here a little better and raise moral.Special Needs: tobacco, energy drink, laundry detergent, candy, warm clothes socks, hand warmers, food
---
E-mail: L [ ]@army.milMessage: Without people at home supporting deployed soldiers, the mission would not be accomplished. Me and my fellow soldiers will be so thankful for y'all and what you do.Special Needs: Snacks!
---

---
E-mail: d[ ] @us.af.milMessage: Receiving a care package from home is a true morale booster. It's a tangible connection to loved ones and a reminder of the life waiting back home. Even simple things like snacks, magazines, or personal notes can make a big difference out here. It's a touch of normality in an often challenging environment. 12 soldiers here.Special Needs: Pens, dry erase markers, permanent markers
---
E-mail: N[ ]@[ ] mail.milMessage: We are stationed at a forward aid station and would like these things to help us take care of our 30 man unit that we are supporting anything helps.Special Needs: Protein, socks, foot and body powder, over the counter medication, baby wipes, hygiene items, deodorant, snacks like trail
---

---
Details

Hits: 586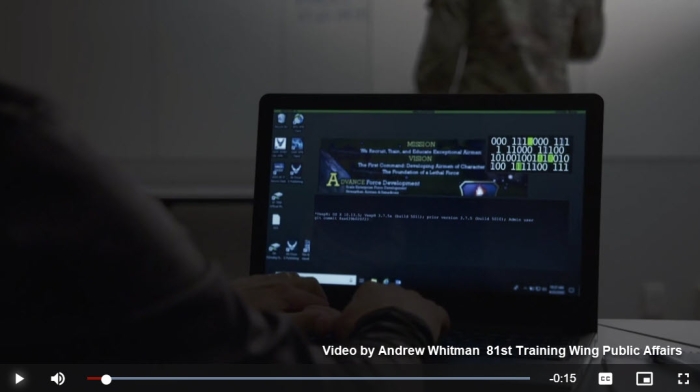 US. April 18, 2023 –
Probably thirty (30) 1099 freelance hours a week at a reasonable rate. Examples of some of our work are posted here so you can get an idea of what we're looking for and the time it took us to post-produce it:
https://vimeo.com/showcase/10320276
pass: SOT-showcaseWe now want to take it to the next level and make it more compelling and engaging. We need to see your jacket, your bona fides. Obviously you must be a US citizen and able to pass any security check and drug test including marijuana. You can work from anywhere.Send a link to your portfolio of edgy, catchy, exceptional, intros, outros, and work to This email address is being protected from spambots. You need JavaScript enabled to view it.. We will review and advise. Our mission is to serve and we do not have time to instruct. If you're a bean counter, measuring and marking every minute you spend, and charging for every breath you take, do not apply.You will be dealing with a group of hard-core mission-focused civilians and ex-mils. So to be among cool, you have to be cool. And the job requires that you do cool work that draws attention and increases the benefits so that we may serve our troops better. That is the mission. We typically supply B-roll, the script, some graphics, and fill in any gaps you need.

Good luck~~ The SOT Team
Serving Those Who Serve™
Details

Hits: 566
The SOT Care Goods Facility has moved one mile to a facility with increased capacity and features in order to better serve America's finest.
Effective immediately, all donations of care goods must be shipped to the following address:
Support Our Troops®
Care Goods Facility
3928 Lee Street
Ayden, NC 28513
Drop off times if not mailing items: 10AM–2PM Thursday & Friday only. Call ahead to: 877-879-8882
Shipments greater than (1) one pallet need to be approved in advance of shipment or they will not be accepted. Call the above number.
No truckloads may be sent to this address. Prior approval as to the type of goods and the timing is required, as truck loads may be directed to another address based on efficiency.
Call 877-879-8882 or use the contact form.
Details

Hits: 485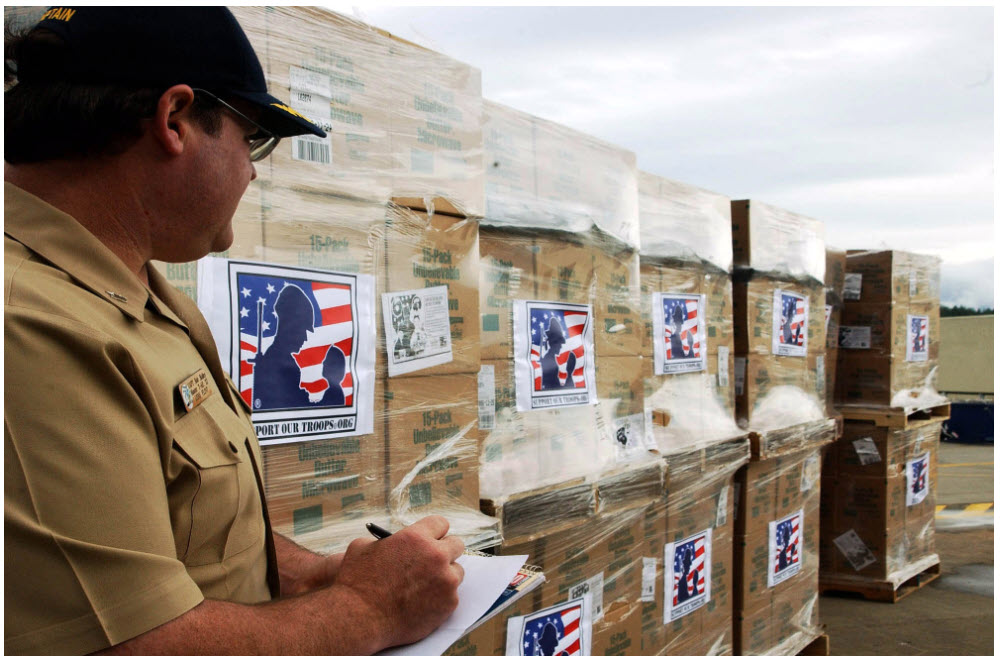 Join Patriot Brigade®
Full Name: SFC PELA [ ]
Message: I am the NCOIC for 312th AG Co. I have 20 Soldiers and requesting a volley ball as well because we love to play volleyball but they are always out at the MWR. Thank you all so much for your support it really builds our unit morale.
Special Needs: a volleyball, male/female hygiene products, oreo cookies, package tunas, crackers, snacks, facial cleansers/wipes
Email: pela [ ] @army.mil

Full Name: Jessica [ ]
Message: Thank you for all the support. We are in need of snacks, chocolates and drinks. Cheezets are loved by my soldiers along when hot Cheetos and other snacks. Feminine products for our females as well.
Special Needs: Feminine hygiene panty liners, Flaming Hot Cheetos lime, Nutella
Mil Email: Jessica [ ] @army.mil

Full Name: AN Ethan [ ]
Message: Thank you for the support of troops, we'd appreciate if you could help our division of hardworking sailors
Special Needs: Snacks, Coffee, Utensils, Pens/Notebooks, Socks, Breakfast bars
Mil Email: ethan [ ] @[ ] navy.mil
Details

Hits: 542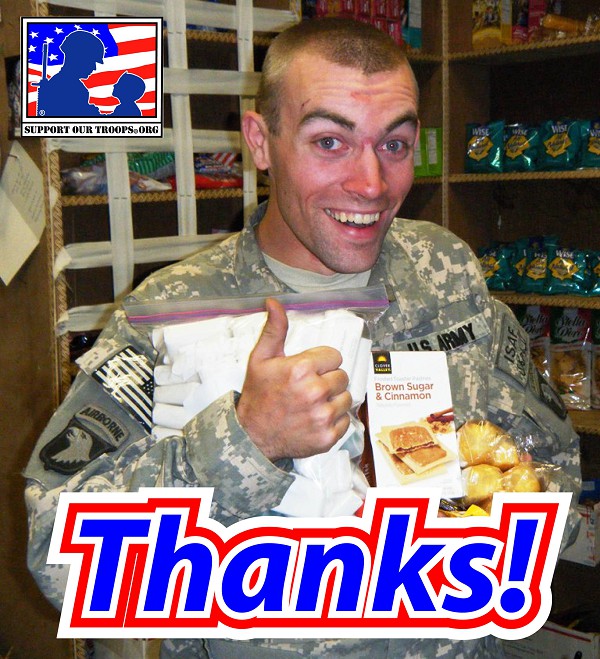 Middle East, 2023-05-13 – Hello, myself and a small group of personnel are located in a remote location in the Middle East region. Snacks, energy drinks, pre workout powder, protein. We greatly appreciate anything you're able to send us. Thank you very much!
~~ [ ] Kevin [ ]
---
OCONUS, 2023-05-04 - Hello, I am Brandon [ ] the [ ]. We are in an environment to which we have to build everything from the ground up. Anything you can provide would be greatly appreciated. From cookies to tangible items. Our soldiers will get great use out of it. Thank you thank you.
~~ Chaplain Brandon [ ]
---
OCONUS, 2023-05-13 - I hope this message finds you well. I am writing on behalf of a group of our brave service members currently deployed overseas. They are in need of some basic necessities that can make their challenging circumstances a bit more comfortable. Snacks, hygiene products, allergy meds as it is very dusty. Specifically, they are in need of hygiene products and snacks. Items like toothpaste, soap, deodorant, shaving cream, razors, wet wipes, as well as non-perishable snacks would make a significant difference in their daily lives.
These items not only fulfill basic needs but also bring a touch of home and a reminder that they are in our thoughts and appreciated. Our service members always strive to give their best, and your support can help them maintain their health, morale, and focus on their important work.
We understand that your organization has a history of generously supporting our troops, and we would be incredibly grateful if you could consider our request. Thank you for your time and consideration. We appreciate all that you do for our brave men and women in uniform.
~~ [ ] Miguel [ ]
Details

Hits: 596

The tempo of deployments and replacements is steadily increasing.
Circumstances are growing in complexity.
Events are increasing in frequency.
Instability is increasing
National call for care goods for the troops
Please pass this to all media outlets you know.
The types of goods needed and the delivery address are listed here: https://supportourtroops.org/care-packages
Shipments greater than (1) one pallet need to be approved in advance. Call 877-879-8882 or email This email address is being protected from spambots. You need JavaScript enabled to view it..
No truckloads may be sent to the North Carolina. Prior approval as to the type of truckload goods and the timing is required, and truck loads will be directed to another address. Call 877-879-8882 or email This email address is being protected from spambots. You need JavaScript enabled to view it..
All Together Now!®