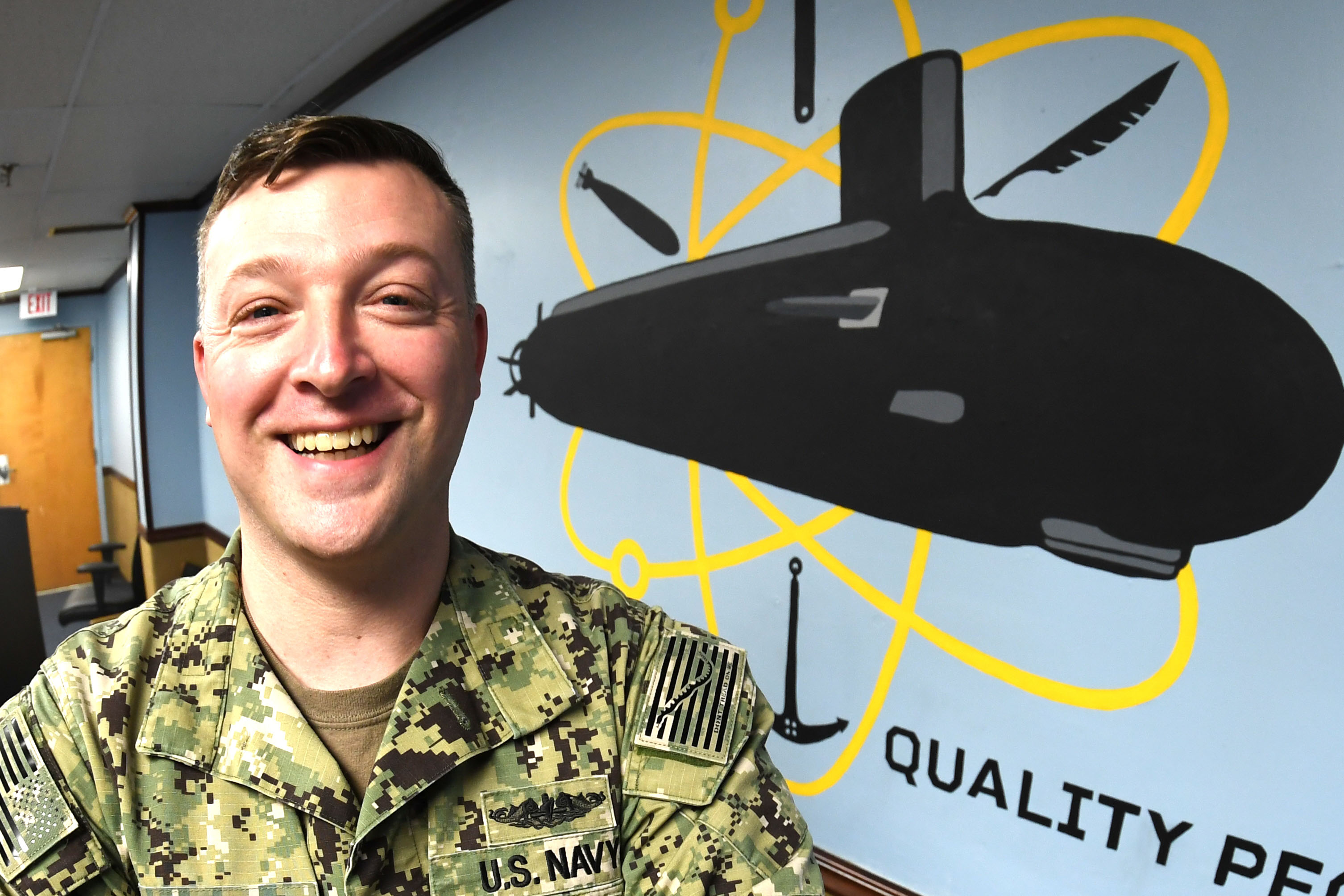 210224-N-GR655-013 GROTON, Conn. (February 24, 2021) – Petty Officer 1st Class Jamie Pearson, a Machinist's Mate (Auxiliary) assigned to Naval Submarine Support Facility New London, stands in front of a mural he painted for his command's conference room. Pearson has been moonlighting as an artist on and off base in the Groton community since 2014. (photo by Chief Petty Officer Joshua Karsten/RELEASED)
Groton, Connecticut — affectionately known as "the Submarine Capital of the World" — is known for, well, submarines. The nautical town is home to Naval Submarine Base New London; 22 submarines; and the USS Nautilus, the world's first nuclear-powered submarine.
It's also home to Navy Petty Officer 1st Class Jamie Pearson and his submarine art.