Meet Your Military
Details

Hits: 157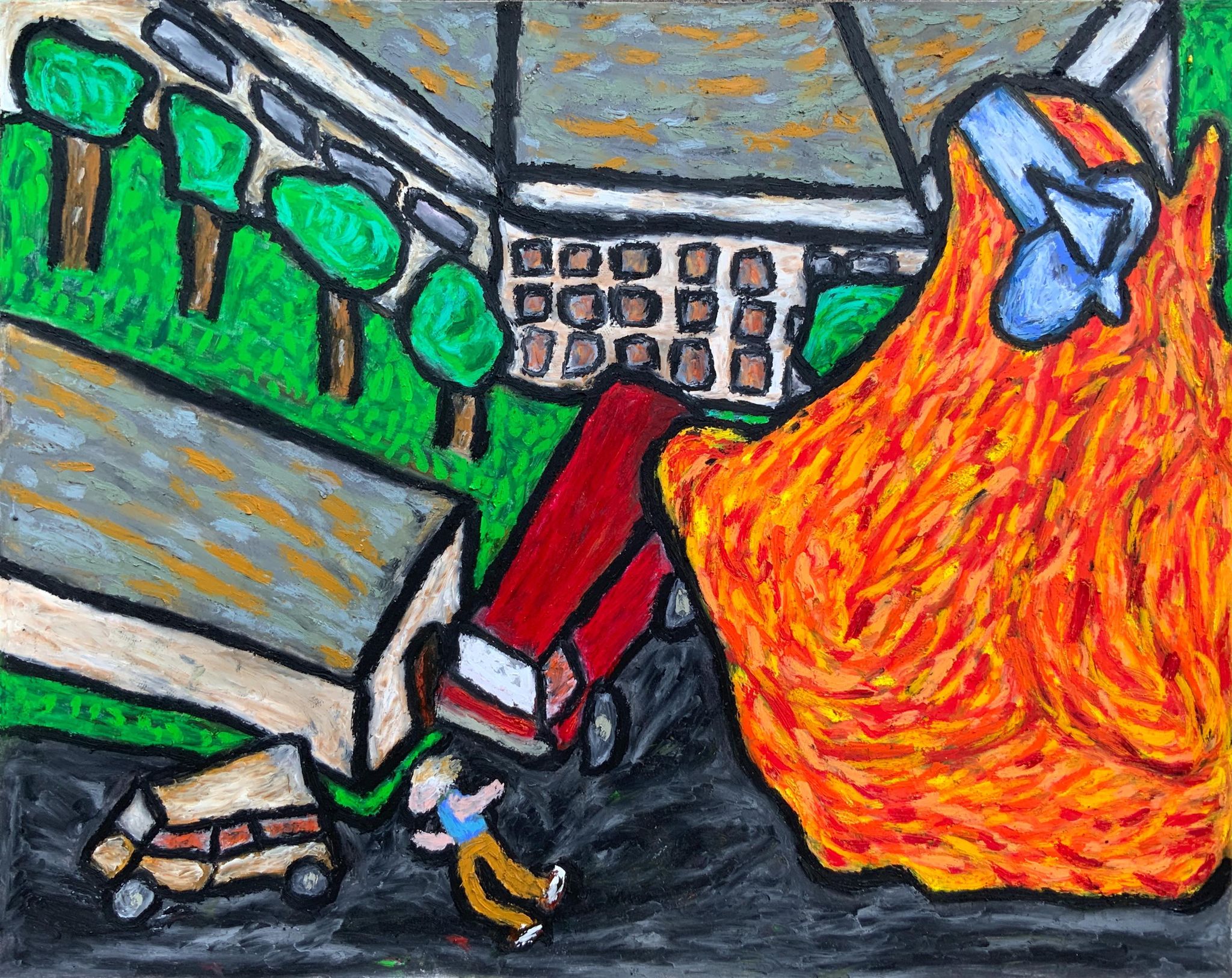 Sept. 1, 2021 - By David Vergun, DOD News - llustration by Mike Howard, DOD − On the morning of Sept. 11, 2001, Pentagon firefighter Alan Wallace was just outside the Pentagon, positioning his firetruck, called a crash truck, near the helipad where helicopters shuttle top brass and civilian leaders to and from the building.
Read more: First Firefighter to Enter Burning Pentagon on 9/11 Is a Vietnam Veteran
Details

Hits: 82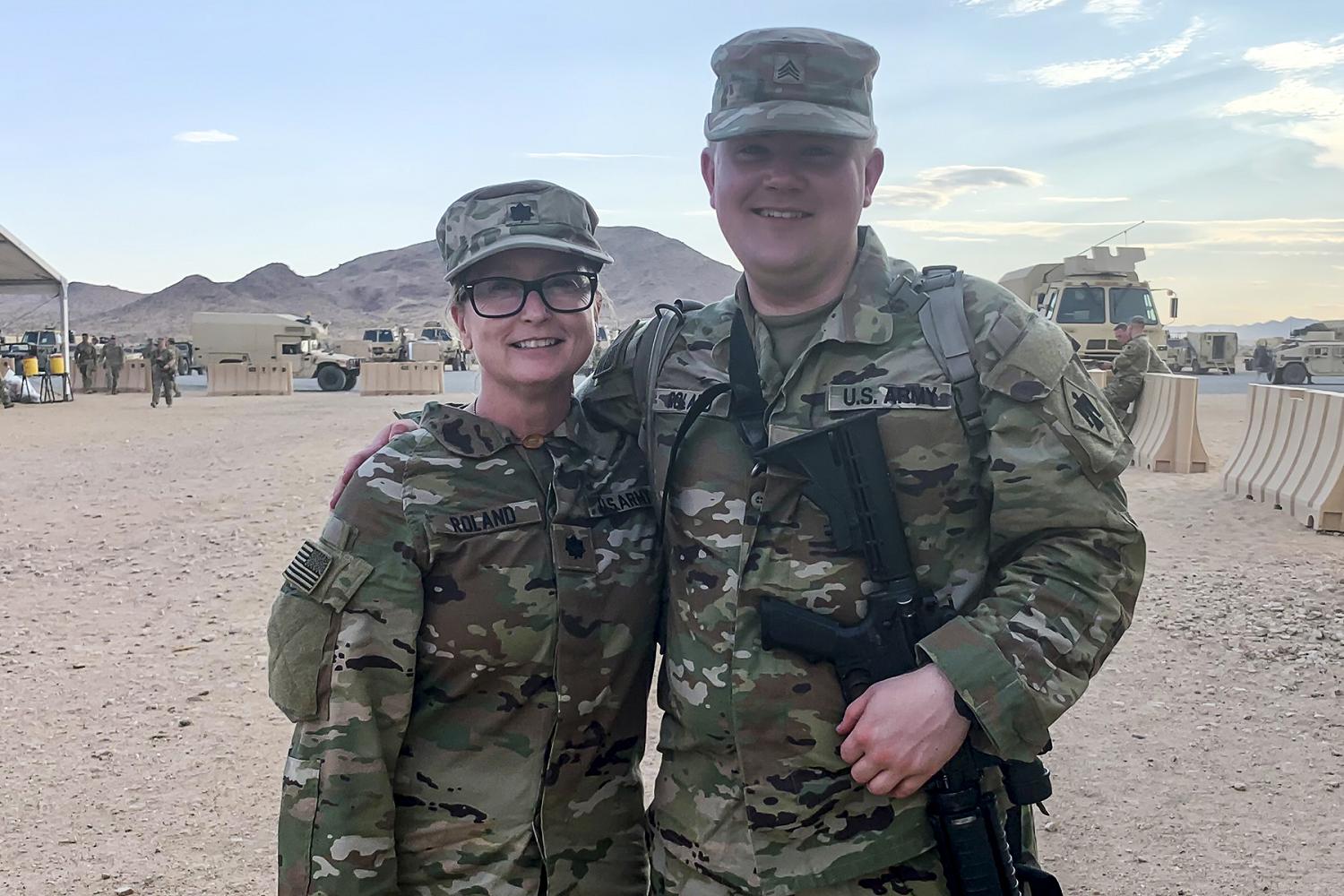 Lt. Col. Tanya Roland and her son, Sgt. Paul Roland, serve together in the 45th IBCT during a rotation at the National Training Center in Fort Irwin, CA, July 11, 2021. Tanya Roland, the 45th IBCT judge advocate, transferred to the Oklahoma Army National Guard in November 2020 after nearly 18 years of service with the United States Army Reserve. Paul Roland, religious affairs specialist for Headquarters Battery, 1st Battalion, 160th Field Artillery Regiment, has been in the Oklahoma Army National Guard for seven years. (photo by Maj. Lee Sargent)
NORMAN, Okla. – Stories of fathers and sons serving in a military unit together are commonplace, as are stories of brothers, but rarely can the same be said about mothers and sons. The 45th Infantry Brigade Combat Team had two such exceptions serving together during the brigade's training rotation at the National Training Center in Fort Irwin, California.
Lt. Col. Tanya Roland and her son, Sgt. Paul Roland, serve together in the 45th IBCT.
Read more: Oklahoma National Guard mothers, sons serve together
Details

Hits: 108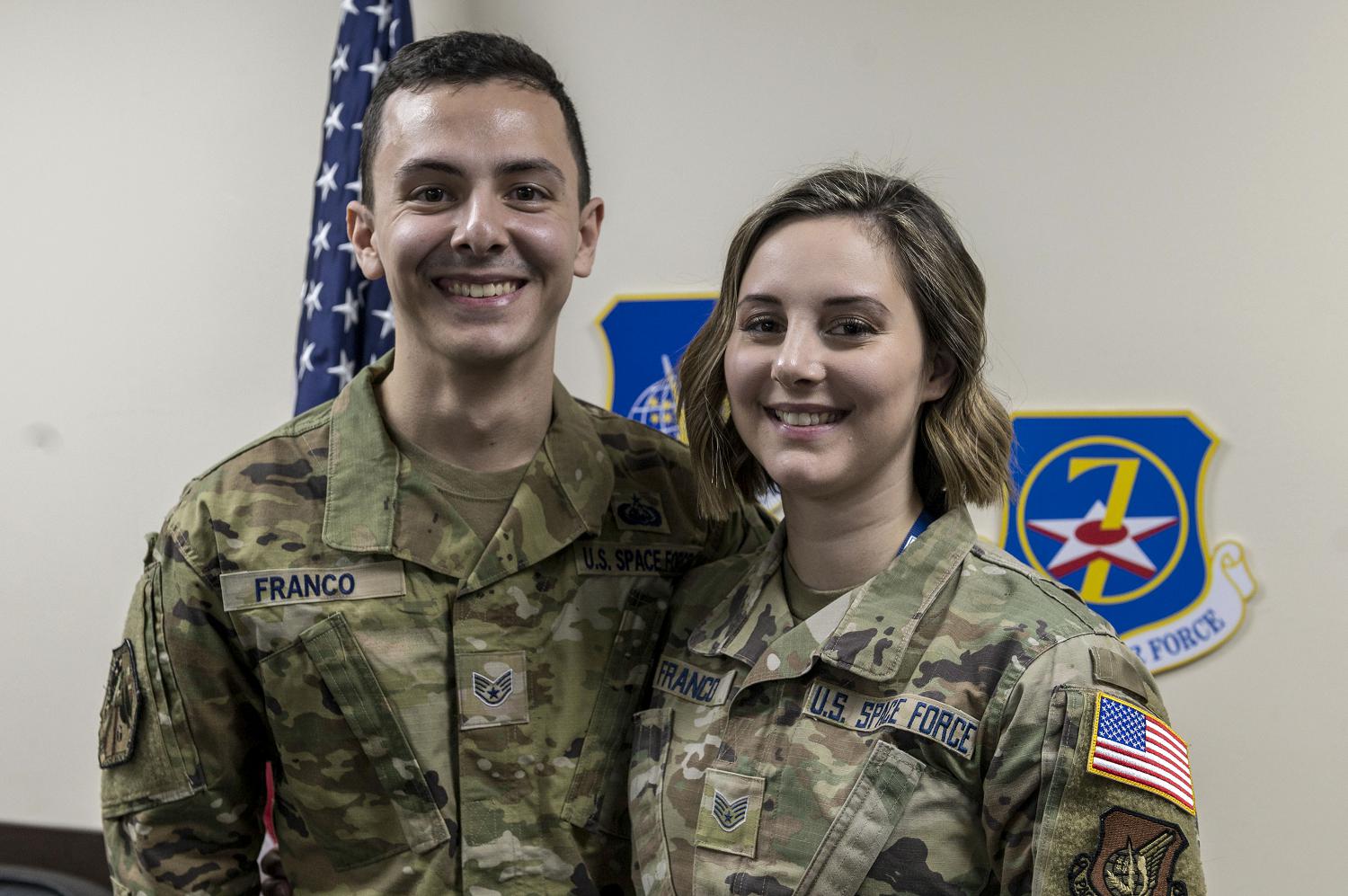 Space Force Sgts. Frank and Jamie Franco pose for a photo following a transfer ceremony at Osan Air Base, South Korea, Feb. 5, 2021. The Francos, who volunteered to switch services, were among the 5,000 initial airmen selected to help set the foundation for the Space Force. (photo by Staff Sgt. Betty R. Chevalier)
They met in the Air Force and married in the Air Force. And earlier this year, Frank and Jamie Franco ventured into a new frontier – they transferred together into the Space Force. The couple joined an early wave of airmen transferring into the military's newest branch.
It was Jamie who first took to the idea, after the Francos heard about the opportunity for people in their career field, cyber systems operations, to transfer. A call for volunteers went out in early 2020.
Read more: Couple Makes Giant Leap Into Space Force Together
Details

Hits: 202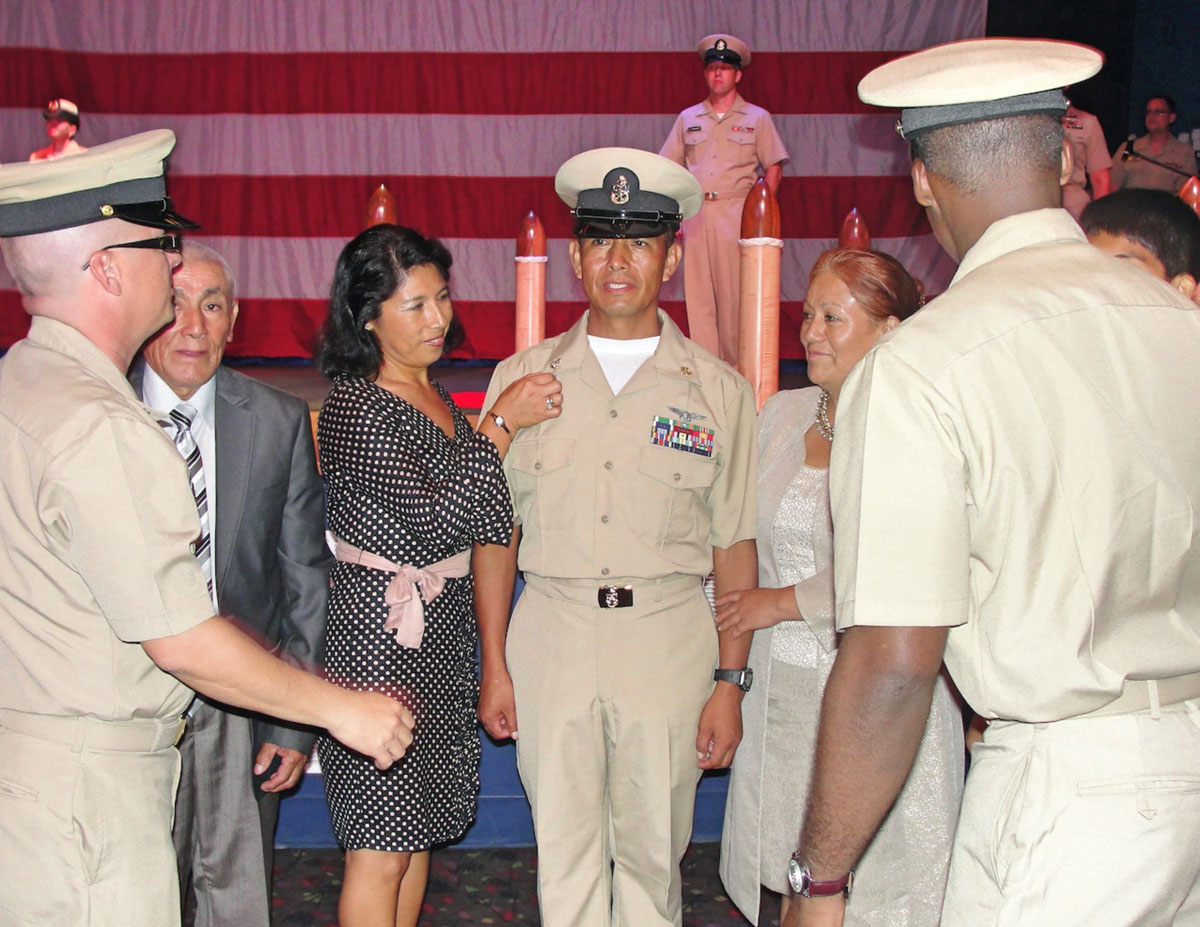 A lot of young people come to the United States looking for a better life, and many join the military as part of their journey. Navy Chief Petty Officer Ubaldo Huaromo, 54, is no exception.
Growing up in Ancash, Peru, he never expected that he'd be traveling the globe managing supplies for the world's greatest navy. While supporting his family in his home country, he was hired by a travel agency. That led to the opportunity of a lifetime. In August 1988, he picked up his life and moved to the United States. Eight years later, he joined the Navy, enabling him to bring his wife and two children into the country. His solid work ethic quickly put him on the fast track to Navy success.
Details

Hits: 87
Pennsylvania Army National Guard Staff Sgt. Amanda Elsenboss started shooting around the age of 8, and earned the coveted President's Hundred tab marksmanship award at age 16.