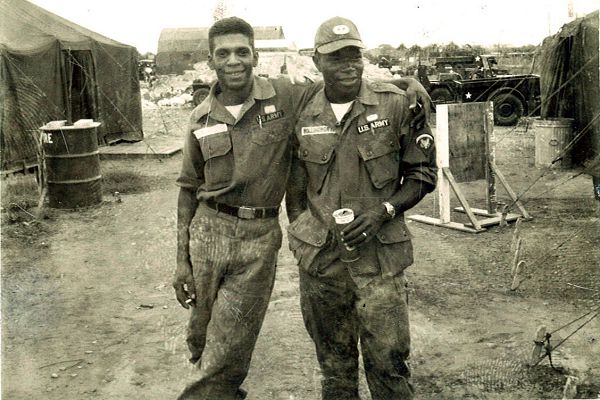 Washington, D.C. (September 1, 2023): Some of the most heroic displays of courage and selfless sacrifice are done by the most ordinary people. Take Army Sergeant 2st Class Melvin Morris, pictured above (left) with a friend in Vietnam, whose decoration for bravery was recently upgraded to the Medal of Honor for his actions saving a fallen comrade on September 17, 1969.
The son of a handyman, Morris was raised in rural Oklahoma and enjoyed the simple life of fishing, hunting, and roaming the outdoors. Although there were few black folks in the Army National Guard, Morris decided to join right out of high school in 1959. He requested airborne training and applied for the newly formed Special Forces where he earned the Green Beret.
As Commander of a Strike Force with the 5th Special Forces Group (Airborne), Morris and his unit were on a search and destroy mission in the Mekong Delta when they were ambushed by a superior Viet Cong force. The team's commander was killed and Sergeant Morris led a three-person element to recover his body. With both of his teammates wounded, Sgt. Morris charged forward through blistering fire to attack a series of bunkers with hand grenades until he reached his fallen leader. After repulsing multiple enemy attacks, Morris was wounded three times on the arduous trek back to friendly lines.