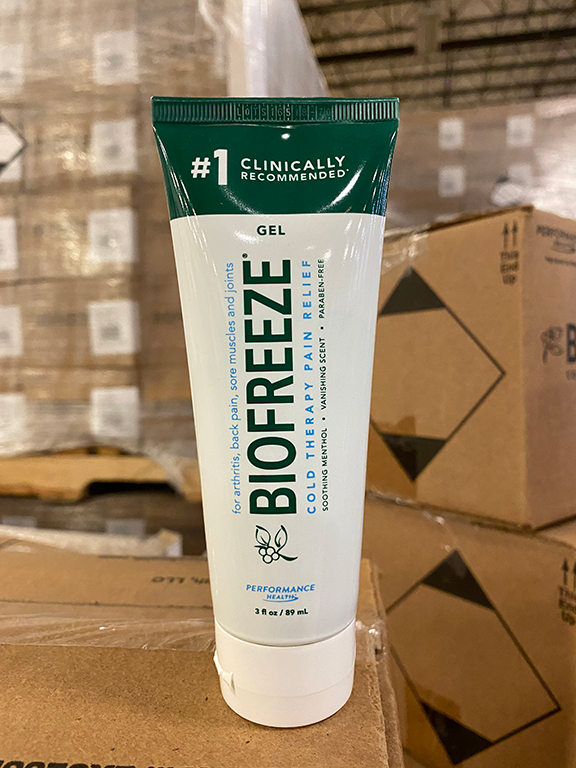 May 2021 - Guard and Reserve servicemembers in Florida scored 14 pallets of Biofreeze® Pain Relief Muscle Balm 3 oz gel tubes. That's $553,476 worth. 23,000 individual units to pull from as needed!
SupportOurTroops.Org delivered them to HQs 53RD BDE SPT BN, 2-116th Field Artillery (FA), 1-124th Infantry Battalion (INF), 753d Brigade Engineer Battalion (BEB), 53D Brigade, 2-124th Infantry Battalion (INF), 1-153rd Cavalry Squadron (CAV).
The makers of Biofreeze donated this product to Support Our Troops, Inc. in appreciation for what America's active duty, reserve, deployed, and stationed military servicemembers do every day to keep our families safe every day. SOT handled all of the necessaries, logistics and paid the freight to deliver it to you. It's a team effort.
Read more ...