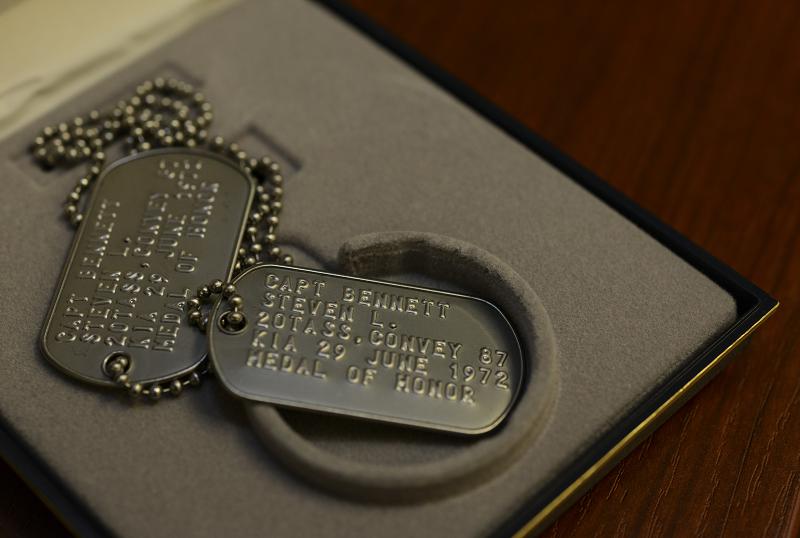 Replica dog tags for Medal of Honor recipient and OV-10 pilot Capt. Steven L. Bennett rest on a workstation at Hurlburt Field, Florida, Aug. 29, 2019. Bennett received the Medal of Honor for heroic actions performed while flying an artillery adjustment mission in Vietnam in June of 1972. Newly printed dog tags were presented to Bennett's daughter, Angela Bennett-Engele after the original dog tags went missing. (U.S. Air Force photo by Staff Sgt. Lynette M. Rolen)
We all know what dog tags are — those little oval disks on a chain that service members wear to identify themselves in combat. But have you ever wondered how and when that tradition started, and why they're called dog tags?
We did some research to find the answers.
Read more ...