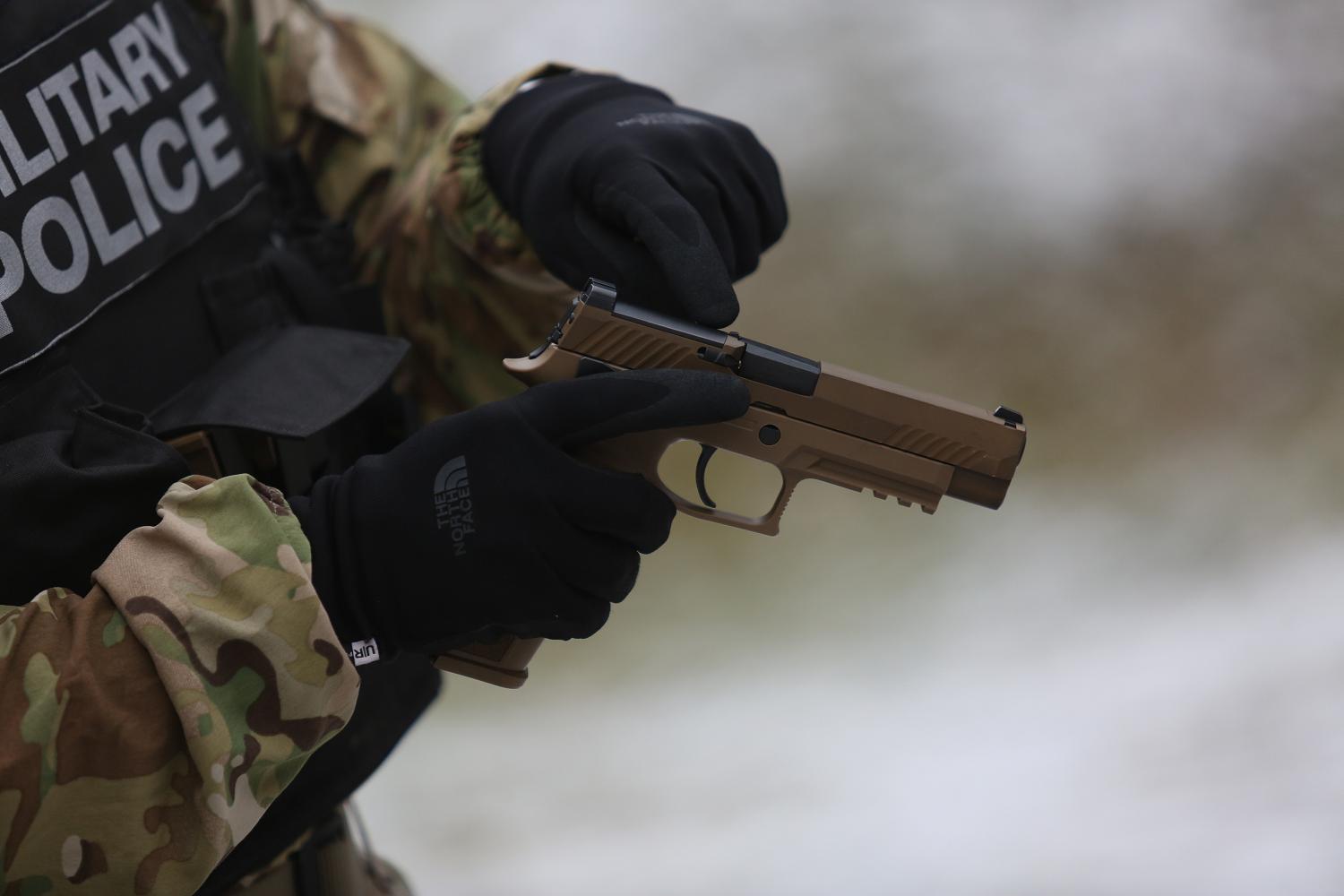 HOHENFELS, Germany - 1st Lt. Anna Kretzer, a platoon leader assigned to the 527th Military Police Company, qualifies on the new M17. The U.S. Army started fielding Military Police units with the new SIG Sauer M17 pistol to replace the M9 Beretta. Photo by Sgt. Tristin Maximilian
COLCHESTER, Vt. September 28, 2021 – Shortly after the U.S. Army adopted the M17 service pistol in 2017 for active duty military troops and guard, new individual weapons qualifications required the use of dummy, drilled, inert (DDI) practice rounds before live-fire qualification - many of which jammed.
In November 2020, while helping snipers from 3rd Battalion, 172nd Infantry (Mountain), prepare for a national competition, Vermont Army National Guard Warrant Officer 3 Cara Krauss, state ammunition manager, noticed that DDI rounds failed to extract. The pistol upper receivers became inoperable "and could only be pushed back by applying force to the front of the pistol," Knauss said.