Details

Hits: 1042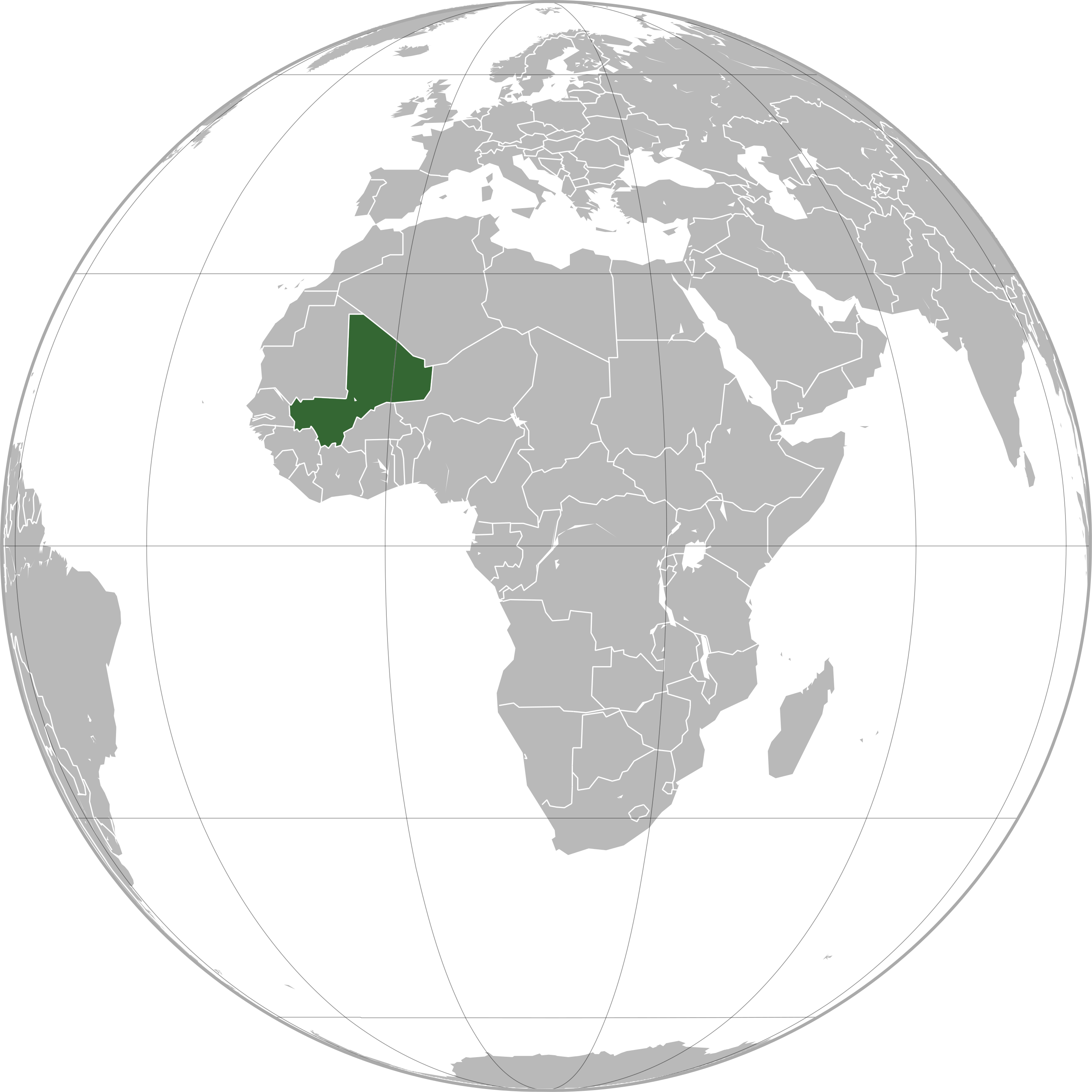 West Africa, January 3, 2020 –
Full Name: MAJ Ian [ ]
Message: 10 other Soldiers and I are assigned to the UN peacekeeping mission in Mali (West Africa). We
live out on the economy and have no access to MWR facilities or western food. We would appreciate
anything you can send other than toiletry items. We have plenty of that. Thank you!
Details

Hits: 743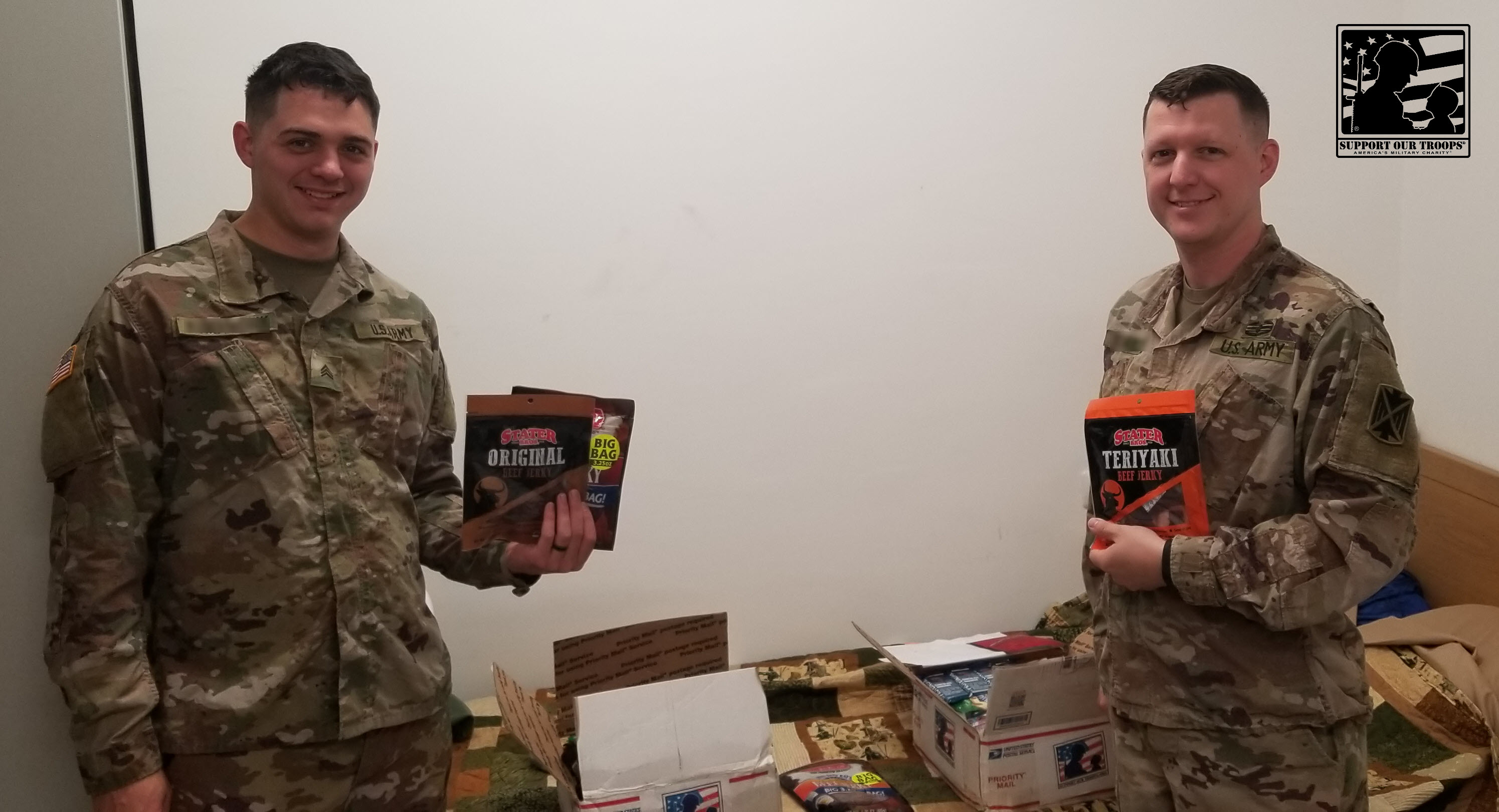 We really appreciate the support from you guys! It is a huge spirit lifter to get some food from back home when you have been on an all hummus diet for the past two weeks.
~~ Jasper [ ], U. S. Army
Details

Hits: 910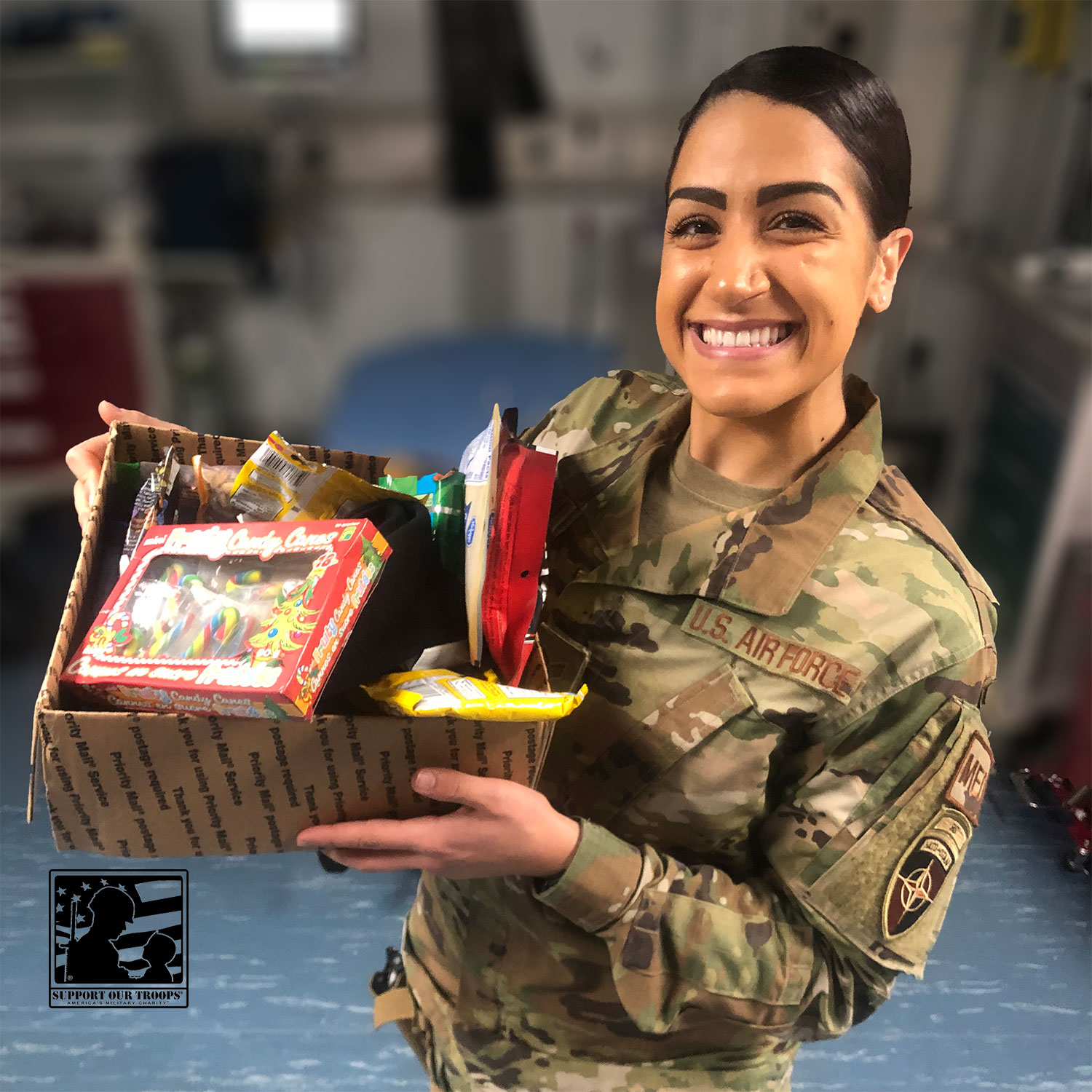 OCONUS, December 15, 2019 –
Thank you for my wonderful care package! It made me smile especially around the holidays! Thank you
all for the care packages, it truly means so much!
~~ Warda [ ] USAF
Details

Hits: 708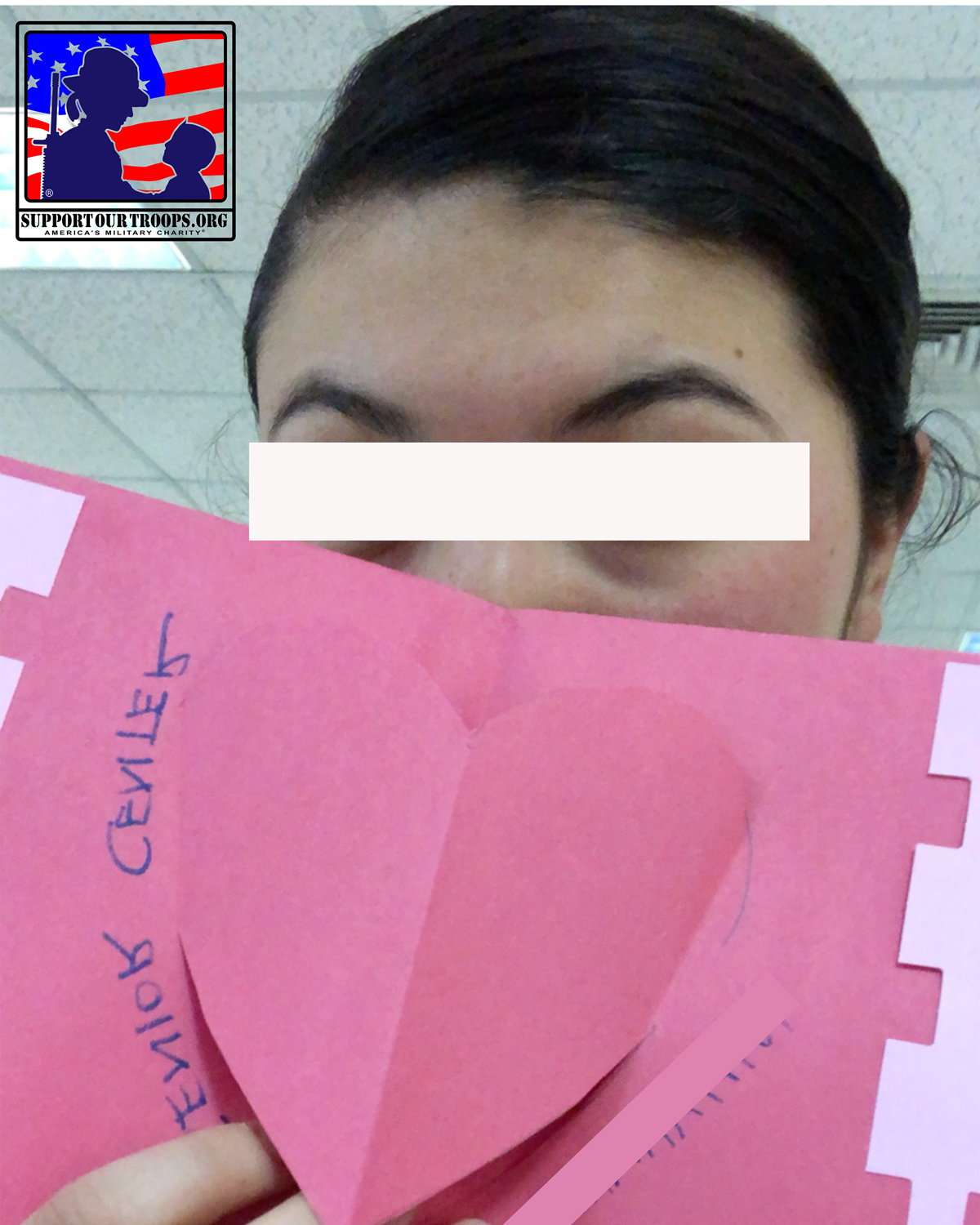 OCONUS UNDISCLOSED 2019–Thank you all so much for my care package. My favorite part was the card from the senior home. The best product in here was the Ecoamenities bc they don't test on animals. I cannot express how grateful I am !
~~ Catherine [ ]
Details

Hits: 843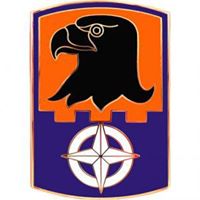 My name is 1SG E. [ ] and I'm with the 244th ECAB HHC and currently deployed to Kuwait. I have been going through a lot of the boxes and cleaning up here and it seems you guys have been awesome in the past sending items here. I want to say thank you. I have a bunch of people separated at different locations across the theater. I don't know if you can still send any more packages but we are definitely low on soap and baby wipes. Of course we appreciate anything and if you need anything additional from me, please let me know. Sincerely,1 SG E. [ ]
Details

Hits: 1572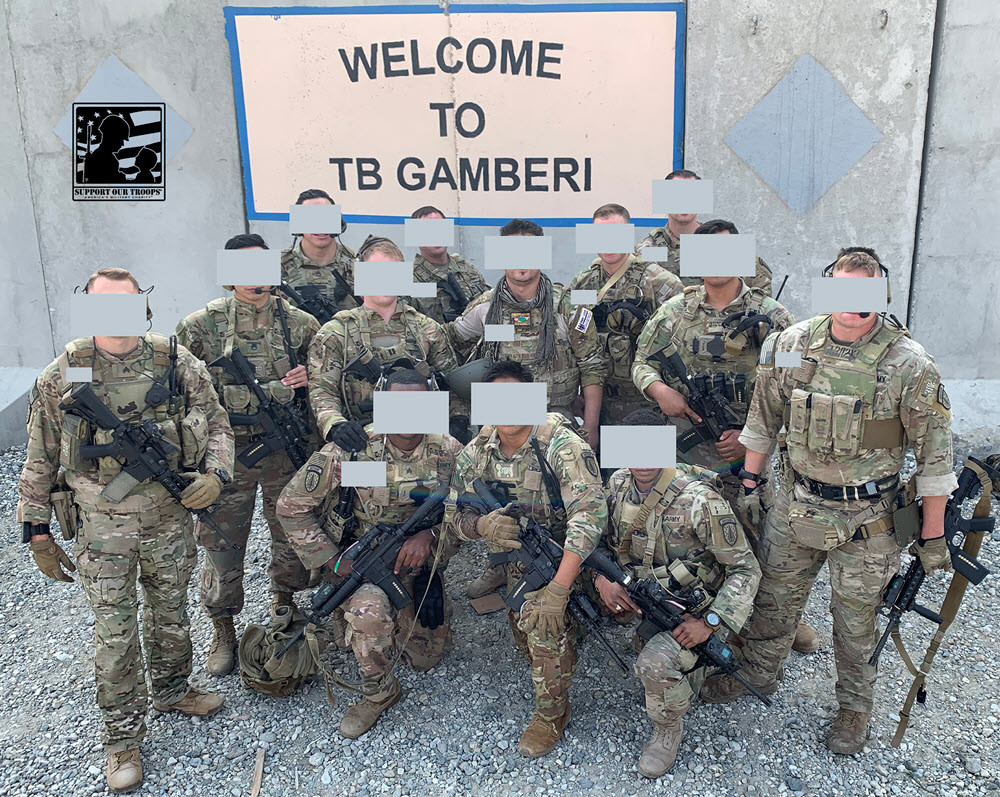 TB Gamberi, Afghanistan, December 16, 2019 – I would like to thank you for showing us your support we really appreciate it.
~~ Sergio [ ]
Details

Hits: 1379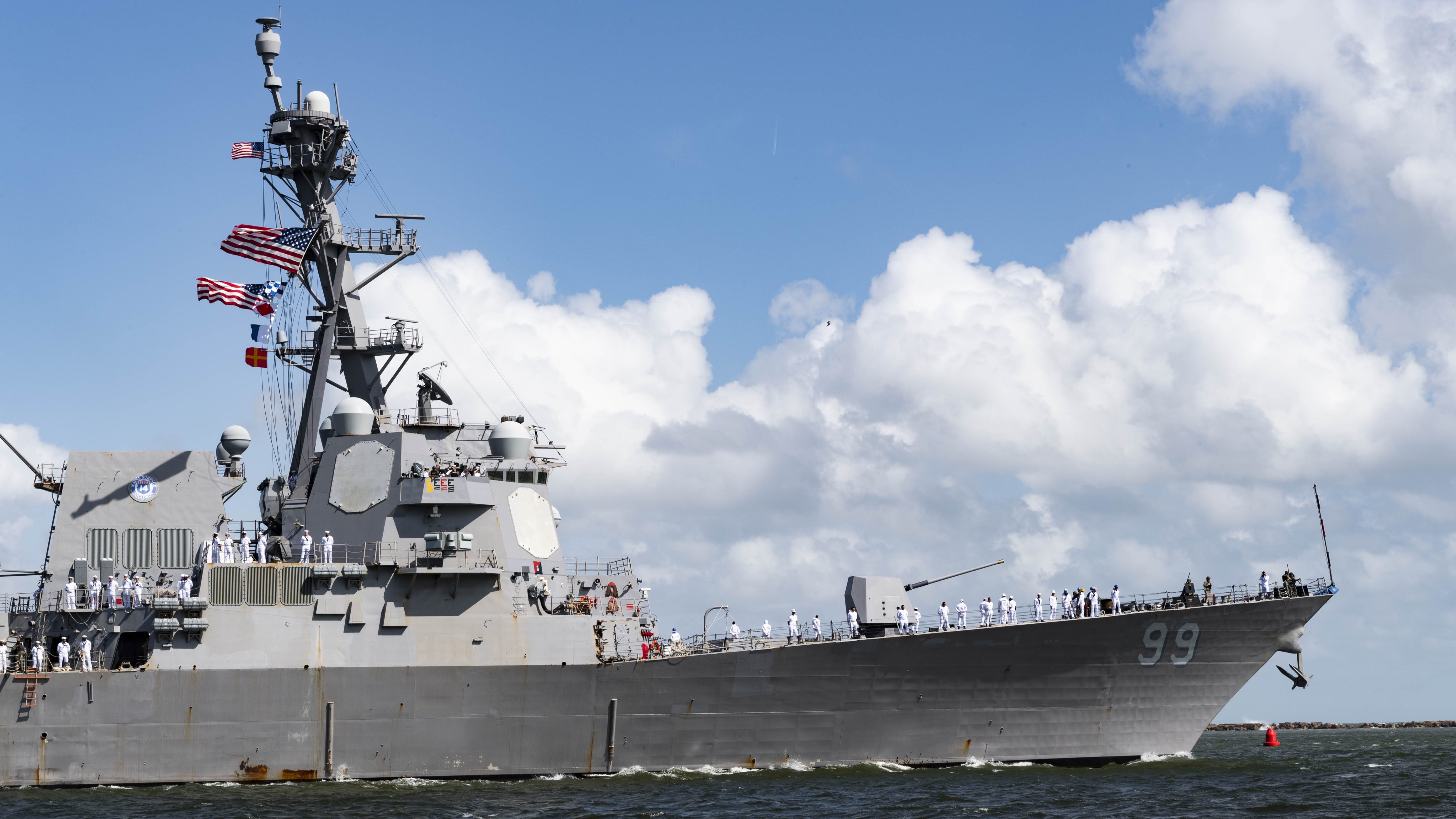 Mayport, Fla. (Sept. 14, 2019) The Arleigh Burke-class guided-missile destroyer USS Farragut (DDG 99) departs Naval Station Mayport. Farragut is among ships and units from the Harry S. Truman Carrier Strike Group that formed a Surface Action Group (SAG) and are deploying from their East Coast homeports of Norfolk, Va. and Mayport, Fla.
Photo by Mass Communication Specialist 2nd Class Anderson [ ].
I am trying to inquire about care packages for Sailors onboard the ship as we will be deployed for Thanksgiving and Christmas. Thank You.
~~ Chaplain Jonathan [ ], USS Farragut (DDG 99)
Did You Know?
Commissioned on 10 June 2006, USS FARRAGUT is named in honor of the US Navy's first Admiral, David Glasgow Farragut, and is the 5th ship to bear his name. FARRAGUT is an Arleigh Burke Class Guided Missile Destroyer fitted with the latest technology to fulfill any offensive or defensive tasking. One of the most capable ships ever put to sea, her crew is well-trained and "Prepared for Battle!"