Details

Hits: 1076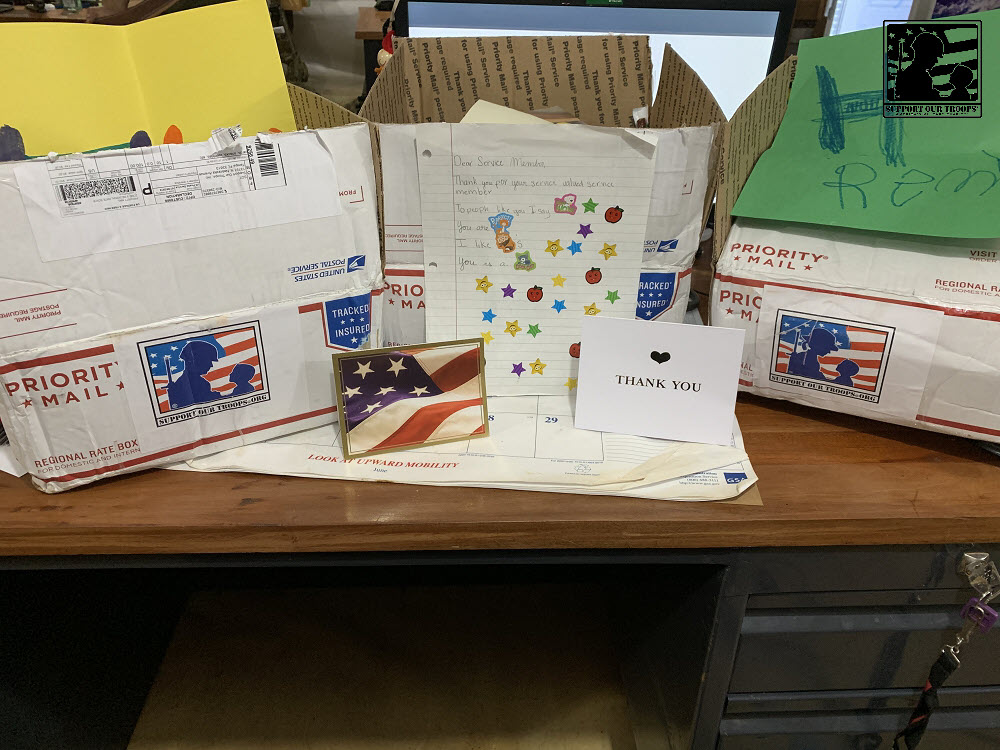 Thank you for the much needed touches of home. We appreciate all the love and support, thank you for continuing to support us!
~~ Brandon [ ]
Details

Hits: 1150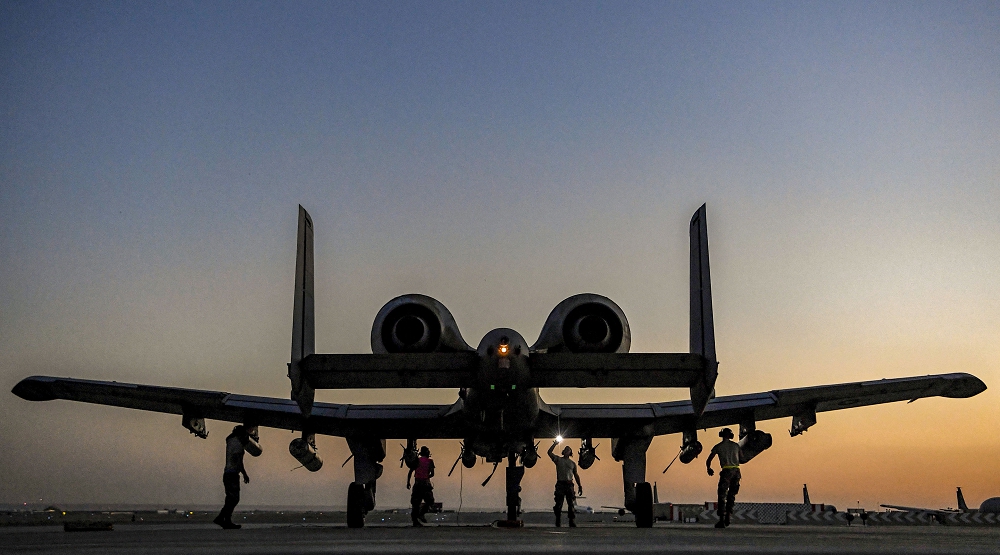 Kandahar January 2020 –
Good Morning, I would like to send a huge thank you for the care package I recently received from your organization, it appears my niece submitted a request for one for me. I'm currently deployed to Kandahar, Afghanistan and yes I'm sure my other airmen would love a care package as well. I've also added you to my list for donations through the CFC Campaign. I have[ ] airmen stationed with me – [ ] females and [ ] males I'm more than willing to be the POC for shipment of packages We're here on a 7 month rotation [ ]. Thank you again so much for what you are doing!!
~~ Rachelle [ ] DAF Area Support Group - KAF
Details

Hits: 1456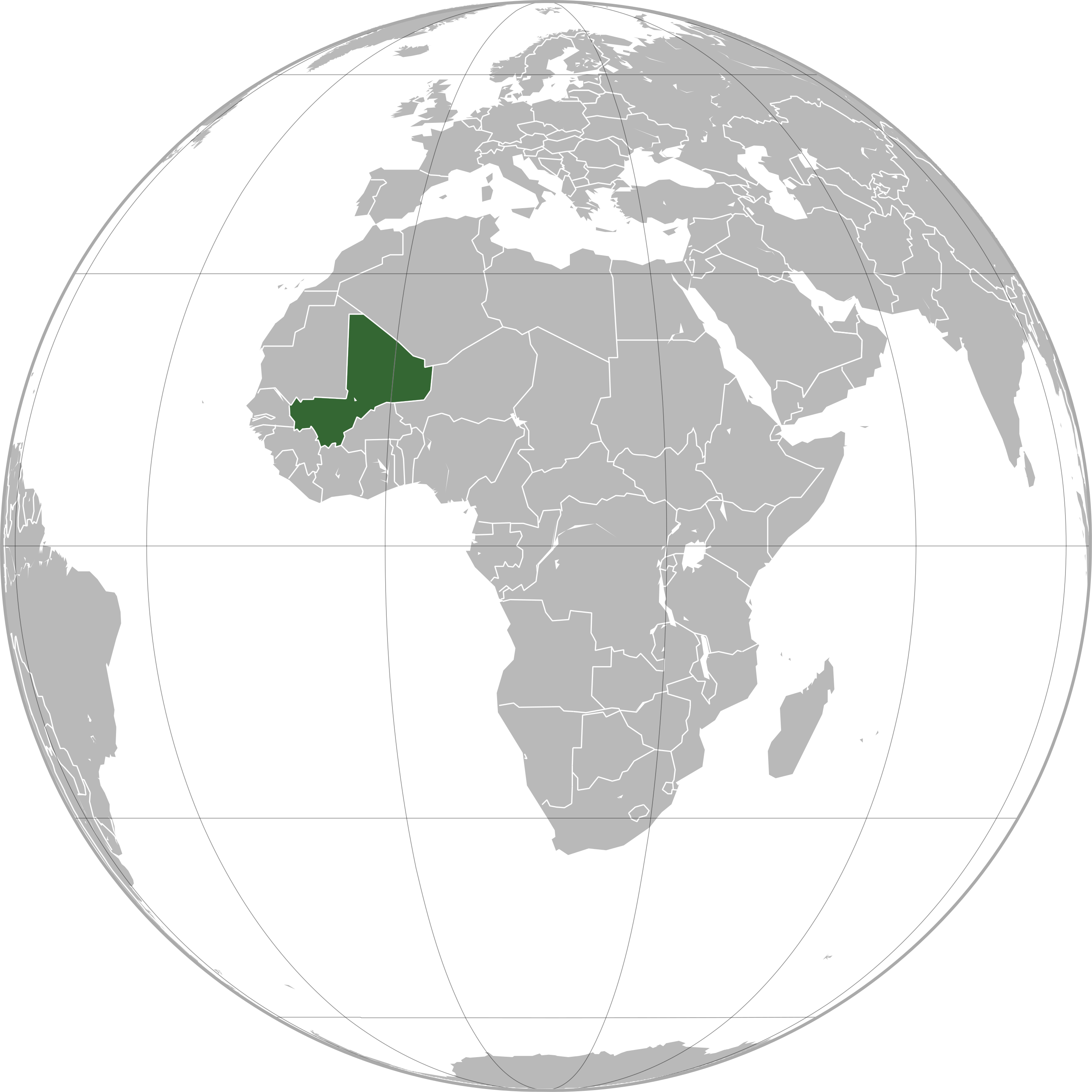 West Africa, January 3, 2020 –
Full Name: MAJ Ian [ ]
Message: 10 other Soldiers and I are assigned to the UN peacekeeping mission in Mali (West Africa). We
live out on the economy and have no access to MWR facilities or western food. We would appreciate
anything you can send other than toiletry items. We have plenty of that. Thank you!
Details

Hits: 952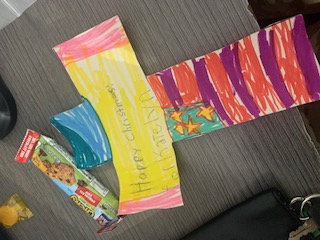 Hey guys! just wanted to say thank you SO MUCH for sending me a care package! It does get hard being away from family and friends for the holidays so receiving this really did brighten my day, especially on Christmas Eve. :-) Thank you all so much for taking time out of your day to spread joy and cheer over the holidays. Also, whoever sent the cross that says "Happy Christmas from Katelyn", I love you!!! I cried when I saw it, LOL. I'm taking it home with me and keeping it forever! And I asked for Christmas lights but I didn't think you guys would actually send them!! It just lets me know that you guys really do care and I'm thankful for that. Once again, Thank you all so much from the bottom of my heart and I hope you all have a wonderful Christmas and Happy New Year!!!
~~ Roscoe [ ]
Details

Hits: 1072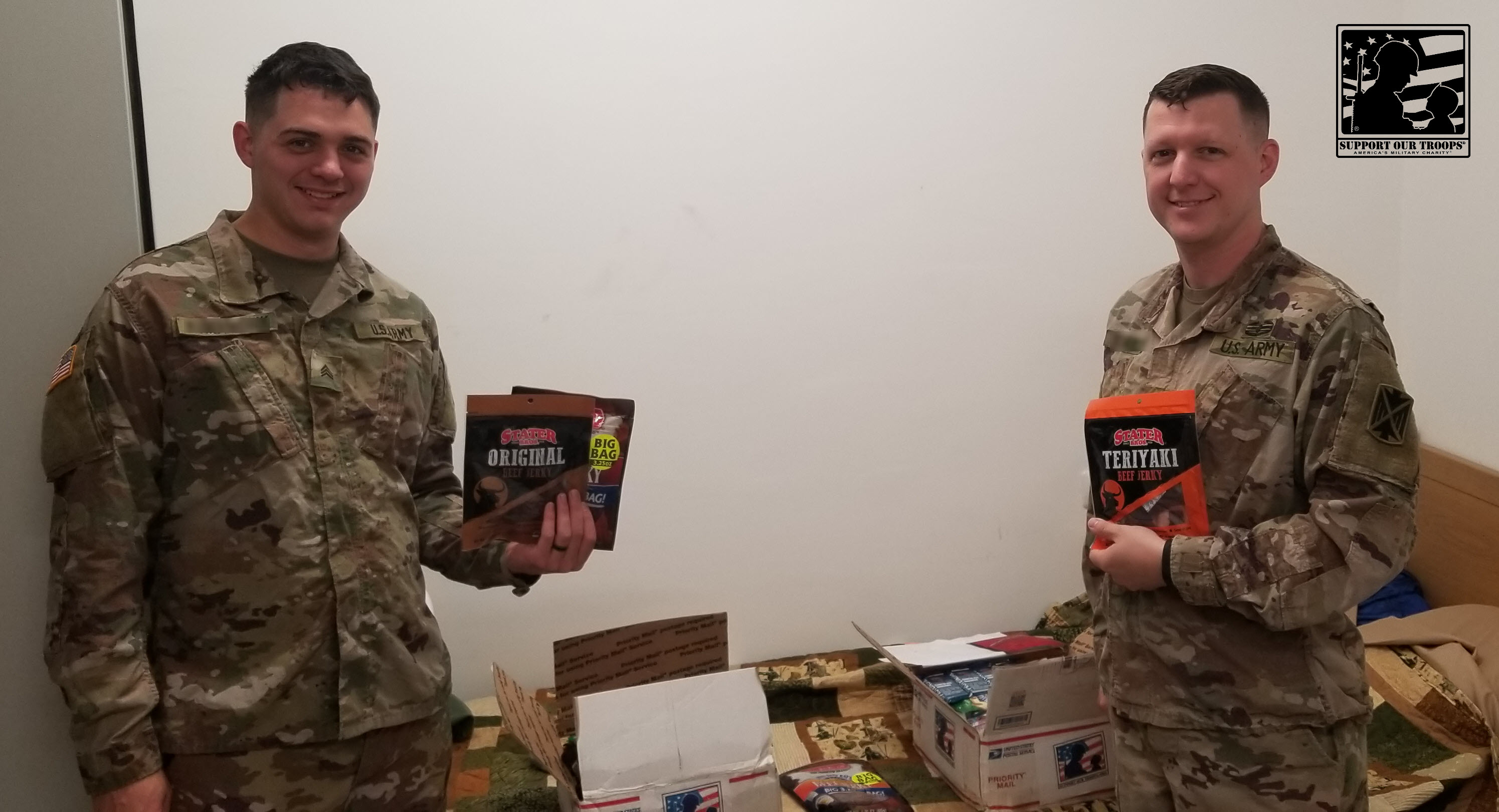 We really appreciate the support from you guys! It is a huge spirit lifter to get some food from back home when you have been on an all hummus diet for the past two weeks.
~~ Jasper [ ], U. S. Army
Details

Hits: 1066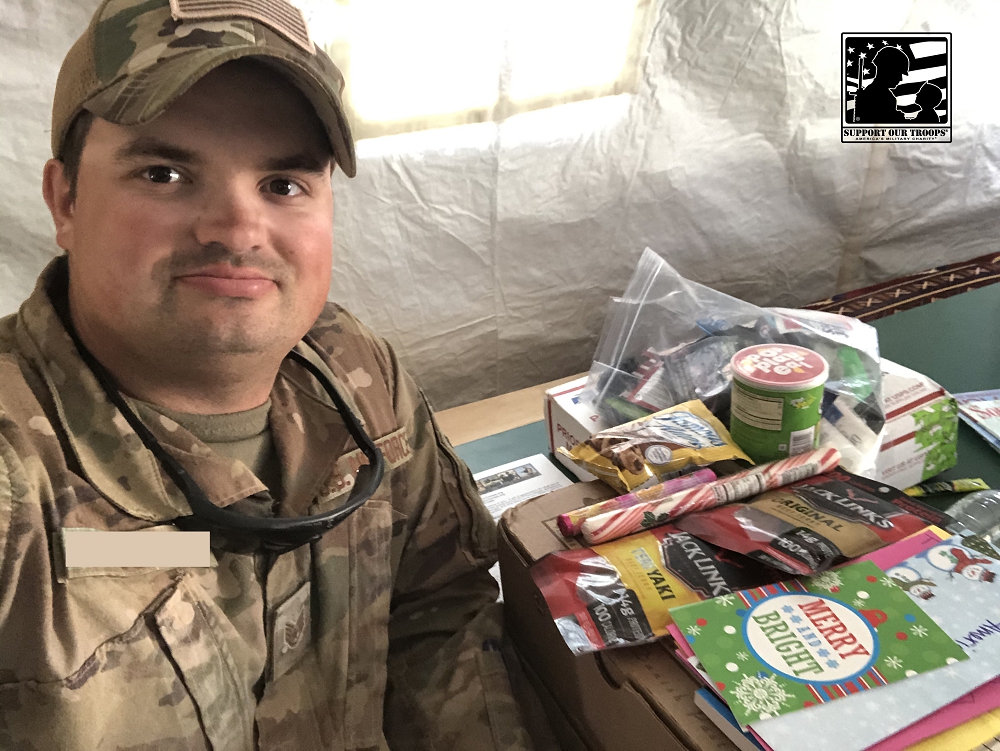 OCONUS, January 2020 –
Just wanted to say a HUGE THANK YOU not only from me but the guys and gals I'm deployed with for the goodies you guys sent us. Y'all are amazing!
~~ Alexei [], USAF
Details

Hits: 1012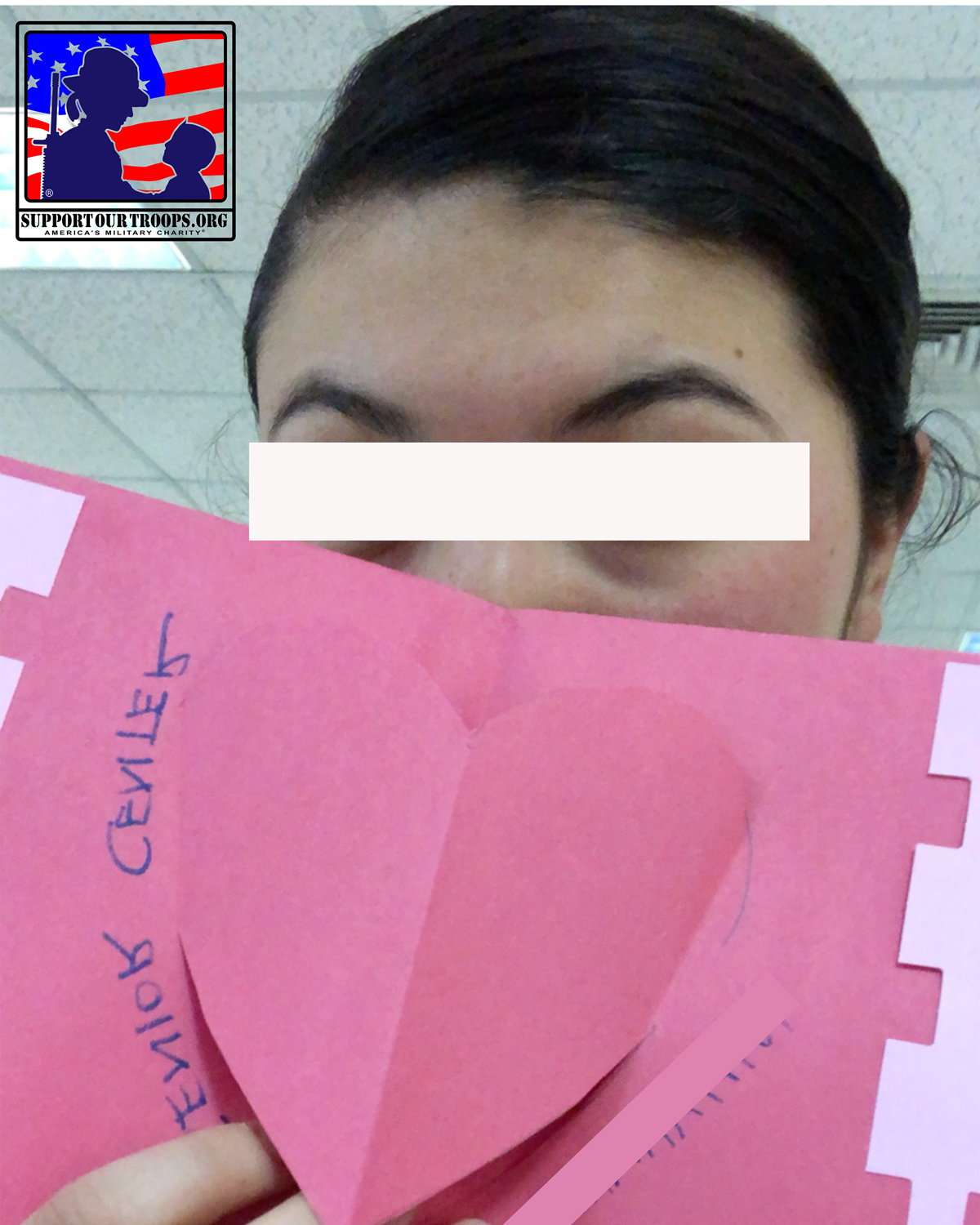 OCONUS UNDISCLOSED 2019–Thank you all so much for my care package. My favorite part was the card from the senior home. The best product in here was the Ecoamenities bc they don't test on animals. I cannot express how grateful I am !
~~ Catherine [ ]